Crypto Market Swims in Negative Sentiment as Market Slump Continues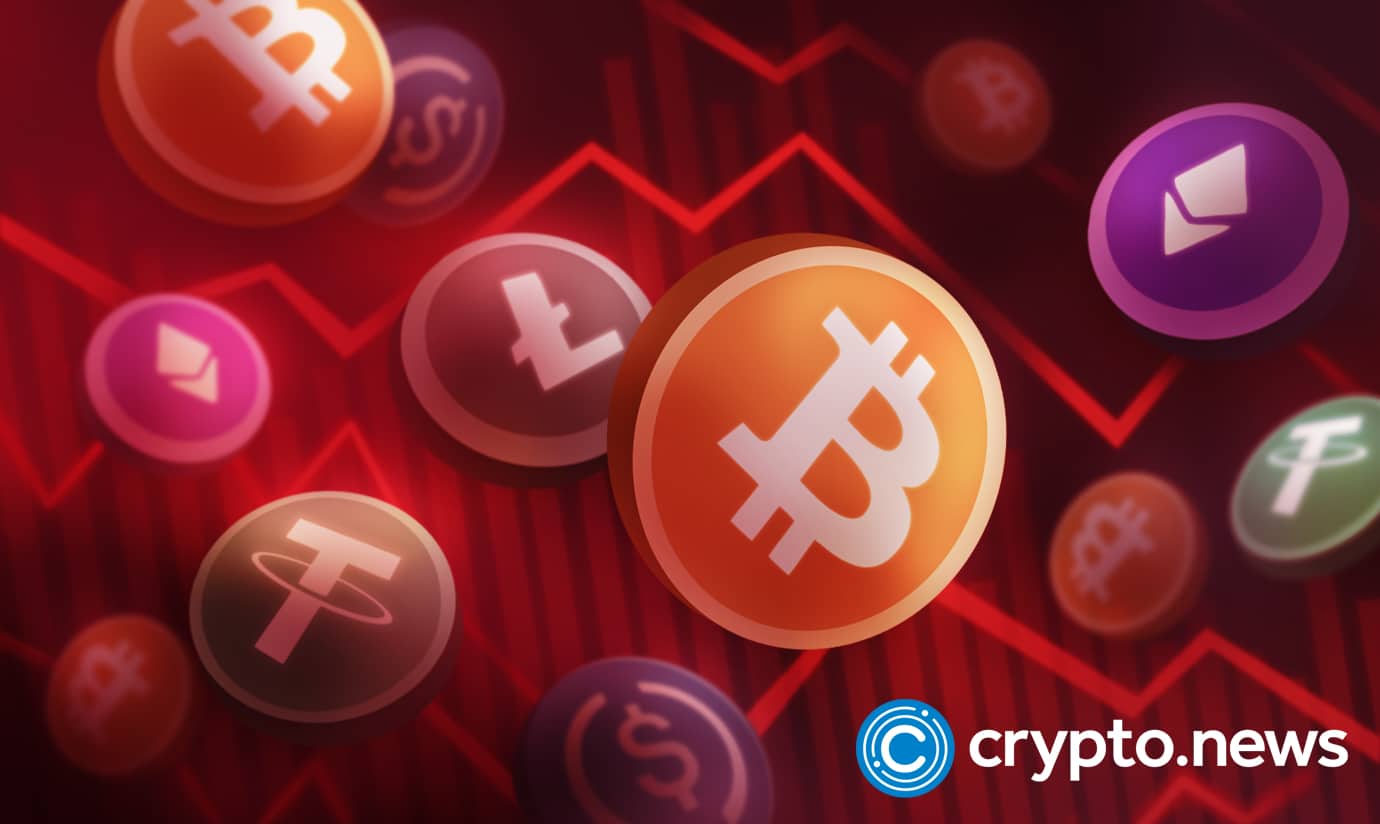 The Fear & Greed Index has started to see some of its lowest readings recently. It is only the beginning of a downward trend as negative sentiment has reached yearly lows.
Extreme Fear is Evident
Investors' sentiment has turned negative, which is a common sign of a declining market. According to various indicators, the market is now in extreme fear, which means that investors are reluctant to participate in the space. The recent readings of the crypto Fear & Greed Index suggest that the situation is worse than expected.
The index is currently at 10, which is a level that it has not been in the last six months. It is the lowest point it has been since January, when the market was still recovering from the December 4 crash. The prolonged decline that followed was similar to what's happening in the market.
Even though the market has recovered from its initial losses, the negative sentiment persists. Bitcoin is currently at around $30,000, and Ethereum is around $2,000. However, this doesn't change that investors are still firmly focused on where the market is headed.
The Market is in Recovery Mode
On Monday, the early morning recovery is a welcome sign, but it is not yet clear if this will last. The bears have gained ground and are more likely to pull down again due to their superior position.
Despite the recovery in the market, Bitcoin is still trading below the 50-day moving average. It is a seller's market, and it remains vulnerable to a bounce back.
The support for Bitcoin is at the $28,108 level, which means that a decline through this level will likely cause it to test its pre-weekend lows. It also doesn't help that other indicators are pointing to a selloff.
The current recovery trend in the cryptocurrency market needs to continue as a large number of funds enter the market. Even though cryptocurrencies are currently trading at lows, they are still prone to further declines unless buyers step up their activity.
$60 Billion Inflow in 24 hours
The shift toward green for Bitcoin has also led to a significant increase in general market capitalization. According to data from the market tracker, the value of the entire cryptocurrency market has risen by over $60 billion in just 24 hours.
The total market capitalization of cryptocurrencies increased from $1.21 trillion on May 29 to $1.271 trillion on May 30. During the last day, the entire market rose by 4.64%.
The total market volume of all cryptocurrencies in the past 24 hours was $68.42 billion, which is a 39.60% increase from the previous day. On the other hand, the volume of DeFi is at $6.89 billion, which is 9.92% of the total 24-hour volume. Furthermore, stablecoins are trading at $60.82, which is 87.62%.
LUNA to Resurrect?
Terra's supporters voted last week to revive the project's luna token, but not its stablecoin, terraUSD. However, according to experts, Terra's chances of being successful are not good. It will have to compete against other blockchains such as Solana and Ethereum to maintain its leading platform for decentralized applications.
Terra is distributing Luna tokens to people who previously held UST and Luna classic through an airdrop. These funds will compensate those who lost money due to the companies' collapse. However, this effort may not yield because there has been a massive loss of confidence in the project.