Crypto Market Tumbles as Russia-Ukraine Crisis Intensifies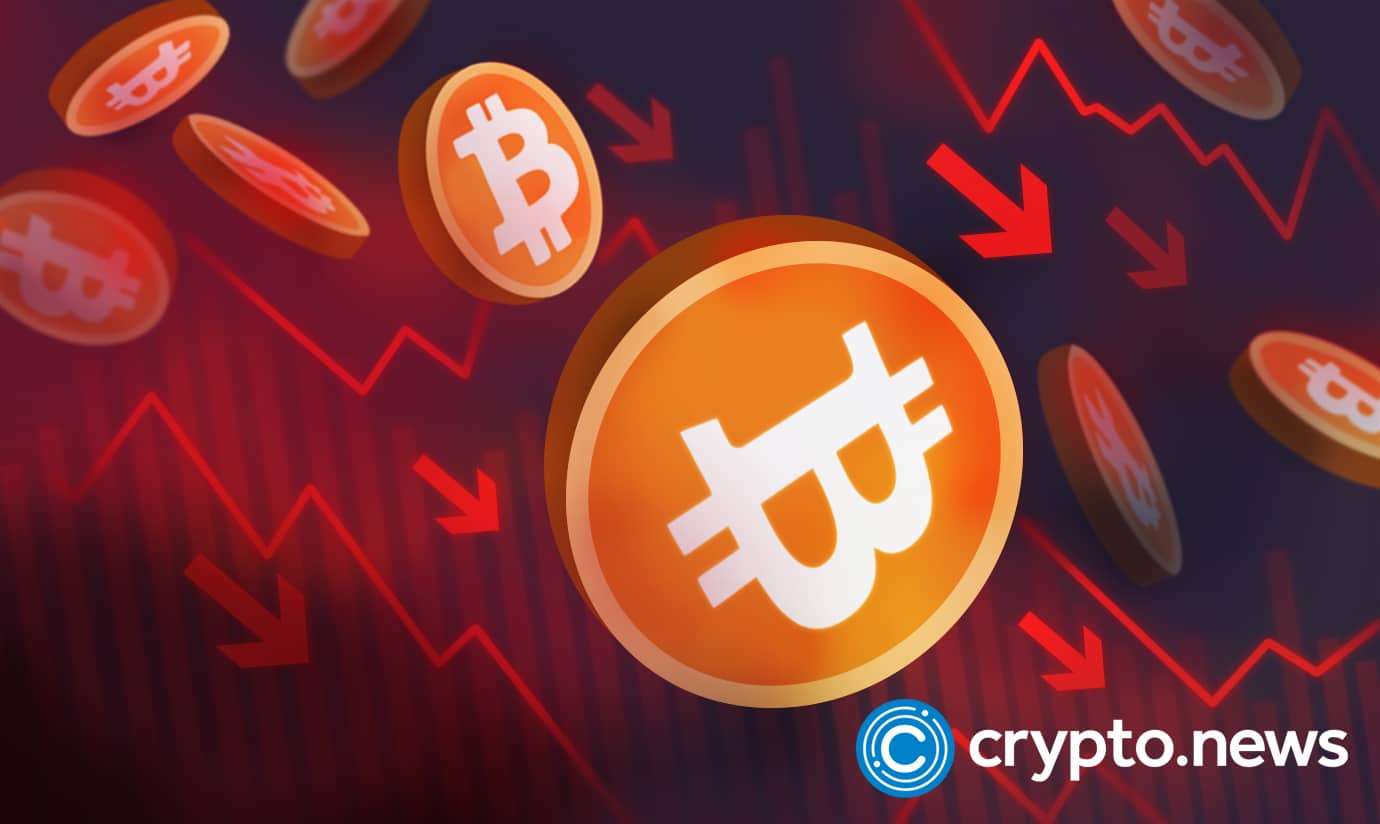 While the international situation worsens over Russia's involvement in Ukraine, stock and cryptocurrency markets continue to lose tank. This week's geopolitical upheaval has spooked investors around the world. Bitcoin and other major cryptocurrencies have been badly hit as investors abandon these riskier assets. According to early morning reports on Thursday, Bitcoin, fell 11% overnight to around $34,900.
Details of the Russia-Ukraine Political Crisis
The first modern Ukrainian political movement began in the mid-nineteenth century. Ukraine's issue was split between two powers: the Russian Empire and Austria-Hungary. The Russian Empire's early dread of a distinct and particularly literary Ukrainian language for the empire's unity was demonstrated by its prohibition on the publication of Ukrainian starting in the mid-nineteenth century. In the eighteen-sixties, Ukrainians were forbidden from publishing books for almost forty years. The Soviet Union tried to eliminate the Ukrainian language. This was done to prevent Ukrainians from becoming nationalistic. There is a close link between what is happening presently and what happened decades ago. In the wake of Putin's speech, one can recognize a rejection of Soviet-era policies, as well as an affirmation of post-Soviet freedom. He attributed everything to the Soviet Union, even Ukraine's creation. So we're seeing a resurgence in pre-revolutionary thinking about what Russians are. It is an extremely imperialist notion of Russia's nation, including Russians, Ukrainians, and Belarusians. In recent days, Russian military activity in eastern Ukraine has intensified, with the possibility of a larger invasion looming. Vladimir Putin has made it clear that he feels Ukraine does not have any historical claim to sovereignty. Lenin is said to have left behind a "time bomb," allowing Ukrainians self-determination early on in the U.S.S.R. Today that possibility
comes to an end
as the Russian president, Vladimir Putin, declared the start of a "special military operation" in Ukraine. Nearby, massive explosions were visible minutes later near Kharkiv, Ukraine's second-largest city. According to reports, Russian forces have launched a large-scale attack on Ukraine. Russia targeted the capital, Kyiv, and several other national regions. Also, the Ukrainian Interior Ministry reports that Russian troops entered Odesa and crossed into Ukraine.
Crypto Geopolitical Winter
Investors are worried about the global economy, soft fiat currencies, and geopolitical tensions. Wall Street's major indexes have suffered significant losses amid the uncertainty in Russia and Ukraine. In eight months, the Standard & Poor's 500 has fallen to its weakest levels (S&P 500). The price of Bitcoin has dropped 7.26 percent to $35,000 today. The decline is noticeable; Ethereum (ETH) decreased 9.48%, and Ripple (X.R.P.) decreased 9.24% in the last 24 hours. Global markets are collapsing, risk-aversion reigns supreme, propelling gold and oil higher. The price of gold continues to climb as equities and cryptocurrency tumble, citing that winter is here. According to analysts, the collapses indicate that cryptocurrencies are a poor choice for investors seeking stability in periods of market upheaval. This is in contrast to traditional risk hedges such as gold and U.S. Treasury securities. Cryptocurrency market capitalization has decreased to $1.71 trillion, with a global trade volume of $78 billion. Stablecoins currently account for $50 billion of the current trade volume. Meanwhile, the White House announced
new sanctions
against Russia. President Biden said that the sanctions, closely coordinated with allies and partners, will target two large banks in Russia and its sovereign debt.