Crypto markets dive, indicating a possible bull trap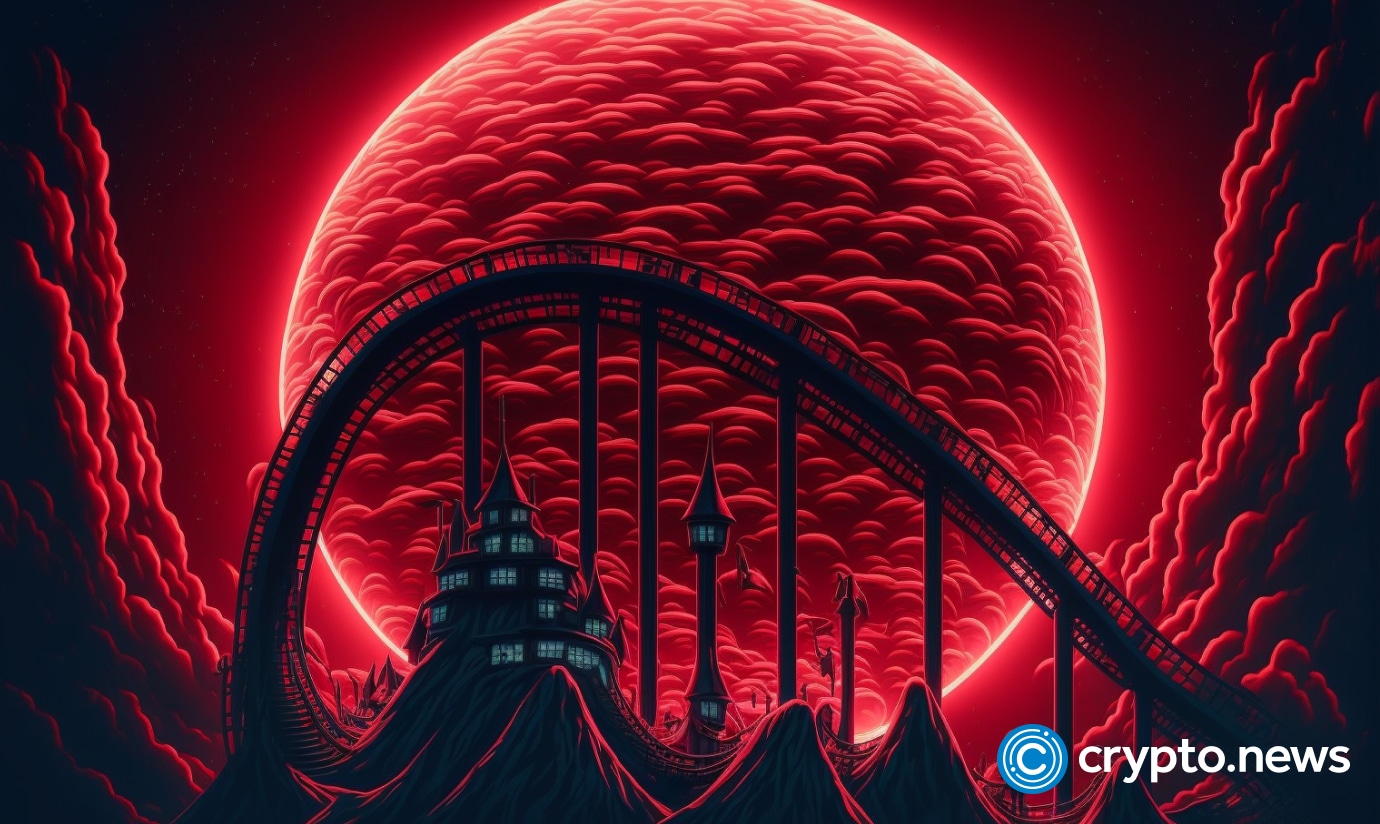 On Feb. 3, major cryptocurrencies such as bitcoin (BTC) and ethereum (ETH) saw a price dip after the US Federal Reserve announced an increase in interest rates.
Following the moderate rate hike, investors turned their attention to the quarterly earnings of major tech stocks, resulting in a decrease in crypto prices, suggesting a growing positive correlation between the two markets.
As per the data, BTC dropped by roughly 1% in the past 24 hours and was trading at $23,530 as of Feb. 3. ETH fell by 1.5% and was trading at $1,64 at the same time.
Before the dip, BTC had jumped above the $24,000 level on Feb. 3 in response to the Fed's interest rate decision. This marked the first time since August 2022 that bitcoin had reached this level. However, it couldn't maintain its gains and eventually dropped to $23,500 as volatility set in.
ETH also saw a surge, with prices crossing $1,700, the highest since September; however, the rally didn't sustain.
ETHW emerges as the biggest gainer
Over the past 24 hours, EthereumPoW (ETHW), the forked version of ethereum after the recent Merge, has seen a remarkable surge in the crypto market.
On Feb. 3, ETHW was trading at $4.67, an increase of almost 19% since yesterday. The reason for this pump remains unknown, with speculation potentially playing a role in the surge. As a result, investors should be wary and practice caution when making any decisions.
dYdX emerges as the bigger loser
On February 3, the dYdX native token DYDX experienced a considerable slump in its price, dropping from a 90-day high of $3.65 on February 2 to $3.20, a decline of nearly 9.5% in the last 24 hours.
This decline comes after the news that the planned release of over 150 million tokens to early investors and dYdX founding team members on Feb. 3 would be delayed until December.
The token began pumping in late January, and this trend has been seen in other tokens this year, with Aptos (APT) and Axie Infinity (AXS) rallying ahead of their token unlocks.
Token unlocks are typically seen as a bearish event, as the increased supply of tokens on the market can push prices down. However, these tokens have bucked the trend and posted price increases.
Crypto fear and greed index depicts 'greed'
On Feb. 3, the Crypto Fear & Greed Index (CFGI) reached 60, indicating that the current market sentiment is one of "greed."
This rating system is based on a scale of zero to 100, with zero being "extreme fear" and 100 being "extreme greed."
Surprisingly, this time last month, the CFGI was around 30, meaning the index has nearly doubled in just one month.
This suggests that investors have increasingly bullish attitudes toward the crypto market. While it's impossible to predict how long this sentiment will last, it's clear that the market is currently euphoric.
Opinion: are we in a bull trap?
A bull trap is a false indicator of an upward trend in a security's price due to erroneous technical analysis. It occurs when the price of security temporarily rises above a level seen as a strong resistance point, giving investors the impression that the security is about to break out of a downtrend and into an uptrend.
However, the false rise is followed by a sharp, rapid fall below the resistance point. This fall traps investors who have bought the security in anticipation of a price increase and results in a financial loss.
Common causes of a bull trap include chart patterns that appear bullish but fail to materialize and false signals generated by momentum indicators.
So are we in a bull trap? Unfortunately, the answer is a complex one.
On the one hand, current market conditions signal that a bull trap is possible. We're seeing low liquidity, high volatility, and rising crypto prices, which could lead to a market downturn. But, on the other hand, there is still optimism among investors, and coins continue to rise despite the bearish macroeconomic factors.
Ultimately, it's up to individual investors to assess their risk tolerance and make decisions about whether to invest in crypto. But whatever decision you make, stay informed and keep an eye on the markets in case a bull trap occurs.