Crypto outflows from centralized exchanges continue despite proofs of reserves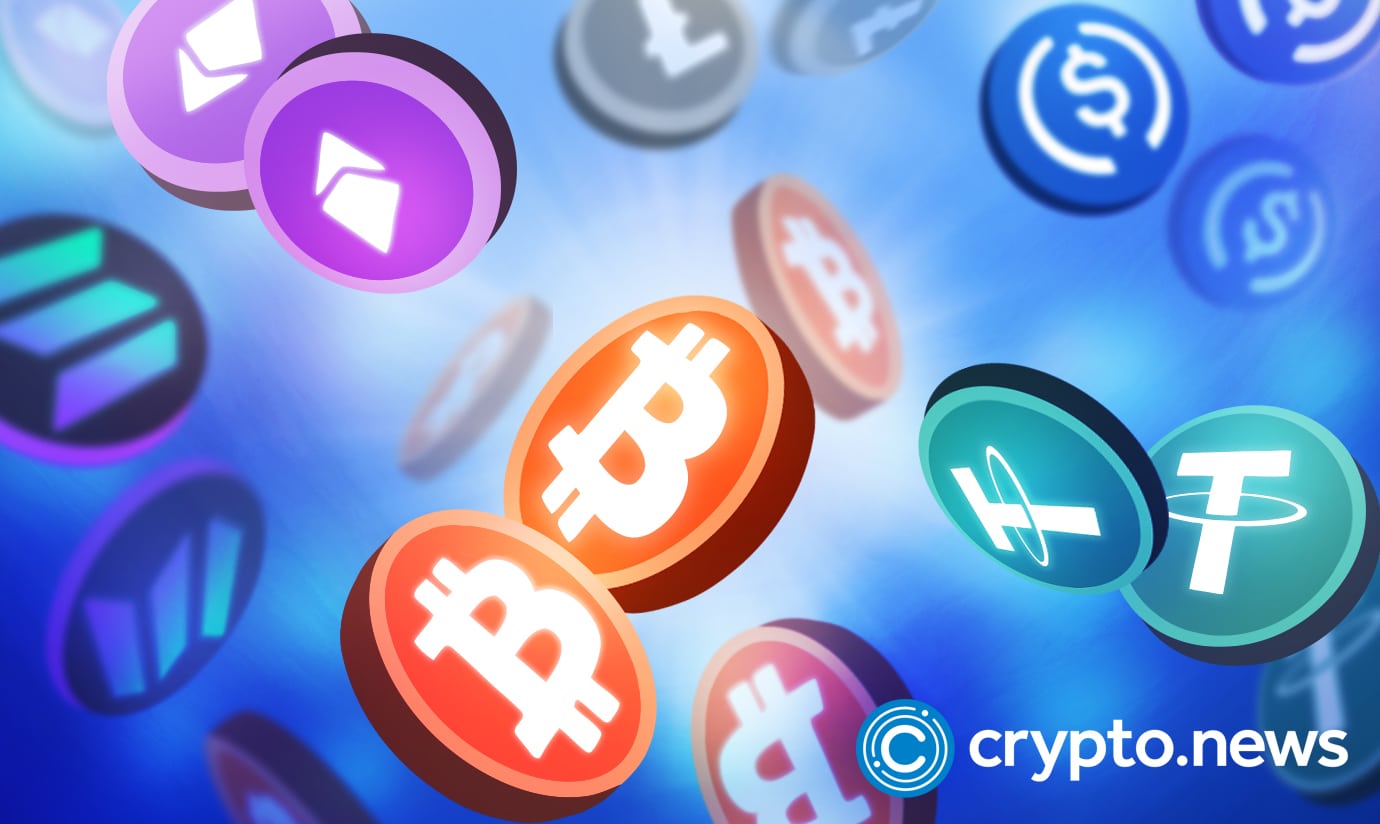 Major crypto assets are continuing to reliably move off of centralized cryptocurrency exchanges despite the service providers' best efforts to regain user trust after the fall of FTX.
Cryptocurrency exchanges are still bleeding deposits out of their wallets at an astonishing rate ever since major crypto exchange FTX went bankrupt and decimated public trust in centralized crypto custodians. Data provided by blockchain analytics service Glassnode shows that over the 24 hours to press time $24.6 million of Bitcoin (BTC), $46.8 million of Ethereum (ETH) and $23.1 million of Tether (USDT) left cryptocurrency exchanges.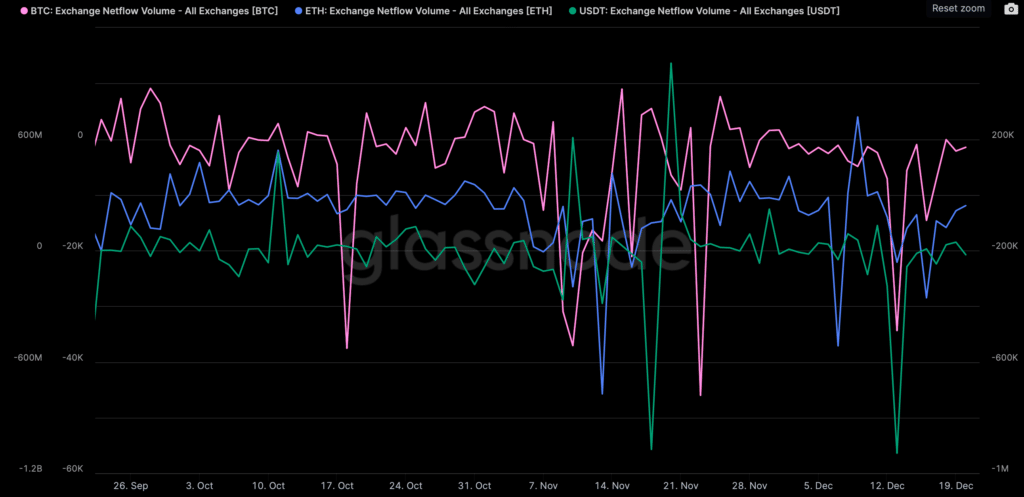 A great amount of Bitcoin and Ethereum has left cryptocurrency exchanges ever since the fall of FTX, with data showing that exchange reserves in both the coins are falling in unison. Tether's USDT on the other hand has recently spiked, possibly due to lack of trust in centralized stablecoins motivating users to move it onto exchanges to sell it for decentralized assets to withdraw those instead.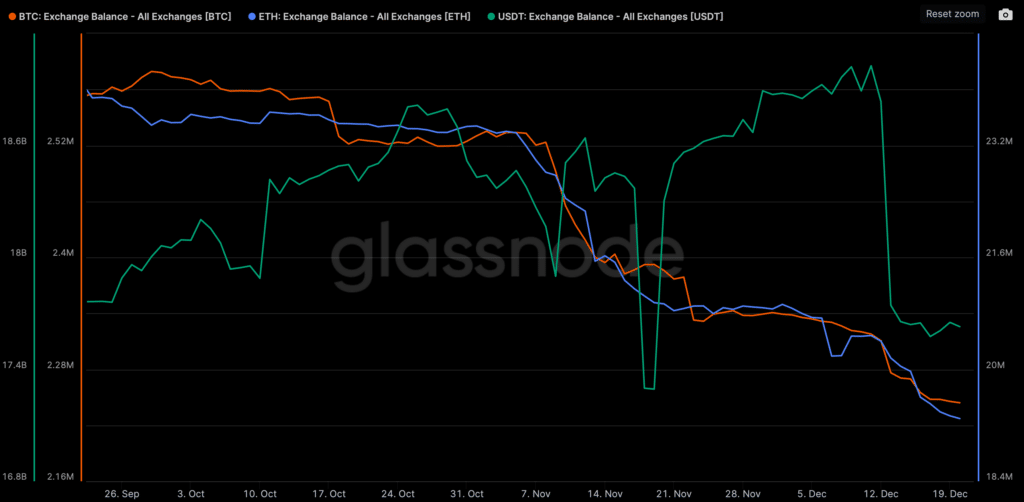 Self-custody — the practice of holding one's own cryptocurrency assets rather than relying on a third party — is a great focus in the cryptocurrency space. It allows individuals and organizations to have complete control over their assets and ensures that their assets are secure from third-party hacks or fraud.
Additionally, self-custody grants individuals and organizations full ownership and control over their assets, which can be essential to protect those funds from authoritarian government overreach. Still, not everyone in the cryptocurrency space believes that self-custody is the way most users should treat their assets.
Changpeng Zhao — the CEO of world's top crypto exchange Binance — recently claimed that more cryptocurrency is lost to self-custody than centralized service providers and suggesting that self-custody is not right for 99% of the users.