Crypto Payments Platform BitPay Announces XRP Support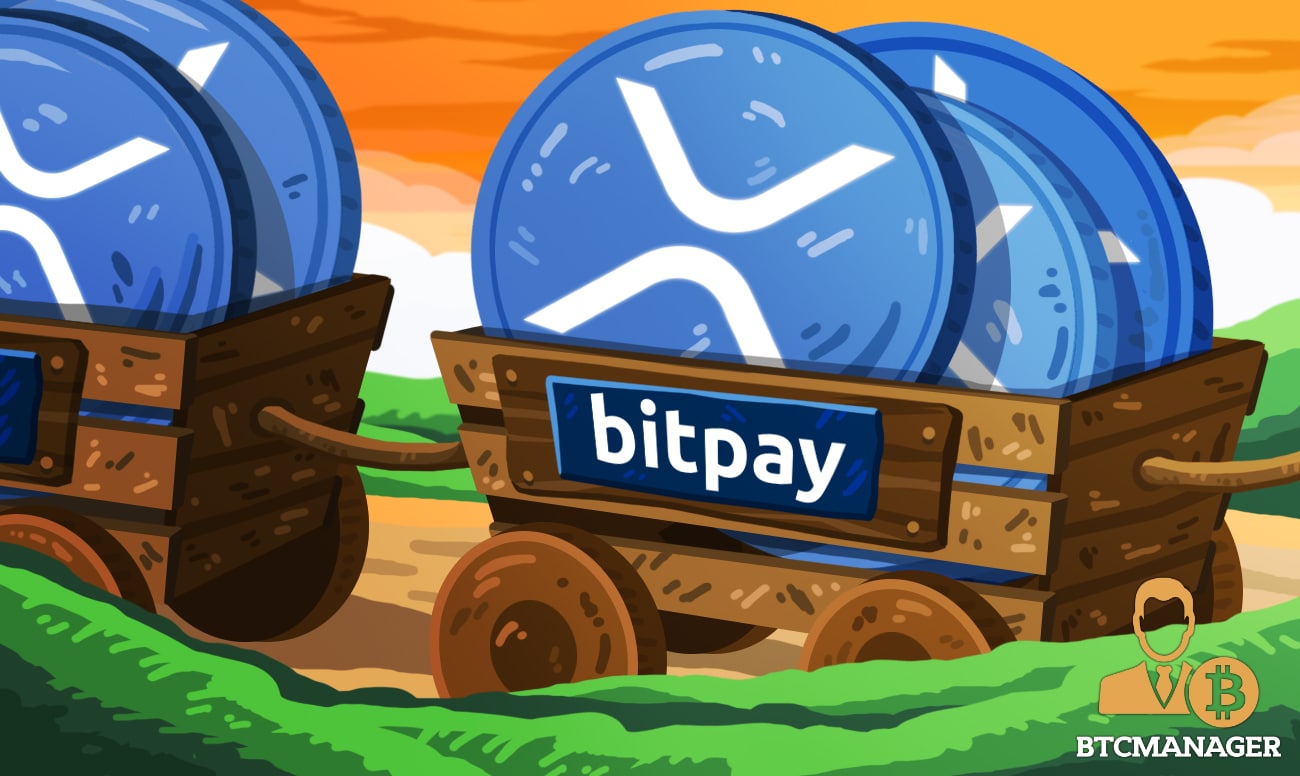 BitPay, a leading Bitcoin (BTC) and altcoin payment processor in the cryptocurrency industry on January 21, 2020, announced that it had added support for Ripple Inc.'s XRP digital token.
BitPay Adds Support for XRP
The third-largest cryptocurrency by reported market cap – XRP – has been added by BitPay to its list of supported digital tokens. With the addition of XRP, users at BitPay will be able to seamlessly spend XRP with the platform's registered merchants. Similarly, the clients registered on the platform will be able to pay their invoices using XRP.
Notably, the addition of XRP to the platform means that BitPay now supports transactions for seven digital assets that make for more than 80 percent of the total market cap for all cryptocurrencies in existence. For the uninitiated, BitPay supports major digital currencies like Bitcoin (BTC), Ether (ETH), XRP, Bitcoin Cash (BCH), USDC, GUSD, and PAX.
Commenting on the development, Tyler Roye, CEO, Egifter, said:
"We're excited to add XRP as a payment option on the eGifter platform, and we welcome XRP early adopters in the same way we did those of Bitcoin in 2014."
In a similar vein, Ethan Beard, Senior VP, Xpring, said:
"BitPay provides new and practical opportunities for the utility of digital assets. We hope to build upon this progress, to make it easy for everyone to integrate money into their apps. We're excited to further our partnership with BitPay and enable the use of XRP for everyday purchases, which benefits merchants and consumers alike."
BitPay Leading Crypto Adoption
Although cryptocurrencies like Bitcoin have existed for more than a decade, their adoption by the mainstream has been rather lackluster. However, U.S.-based BitPay has been one of the torch-bearers of the space when it comes to pushing the use of digital currencies among the masses.
As reported by BTCManager on September 5, 2019, fantasy NFL platform FanDuel had partnered with BitPay to enable Bitcoin payments. Per the announcement, Bitcoin deposits will come at no extra charge. New customers who make a first-time deposit of $10,000 or more will receive a $2,000 bonus as well as an additional 10% of their deposit sum.
Recently, BitPay also added support for three major stablecoins to mitigate users' fears over using volatile cryptocurrencies whose value is not easy to predict.