Crypto Payroll Firm Bitwage Unveils Bitcoin 401(k) Product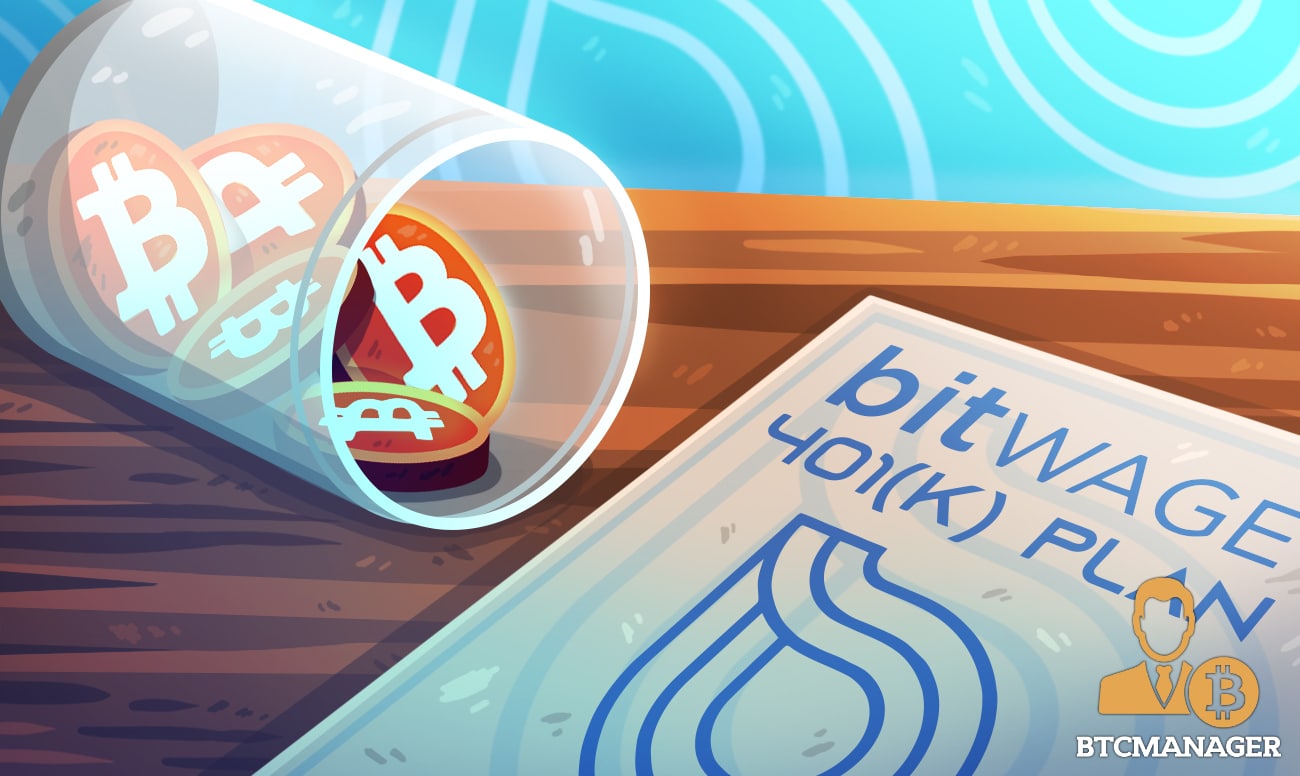 Bitwage, a crypto startup aiming to bring the use of digital currencies into the mainstream has announced the successful trial of its Bitcoin (BTC) 401(k) employee pension account. This, according to a report by Coindesk, May 26, 2020.
Bitwage 401(k) Tools to Aid Employers
Bitwage today unveiled its Bitcoin 401(k) plan which will help employers meet the conditions devised by the U.S. government's Paycheck Protection Program (PPP). The firm's Bitcoin 401(k) plan will help companies that are having a hard time meeting the 75% payroll requirement set by the federal government.
Shattered by COVID-19, the U.S. has pumped trillions of dollars into its economy in a bid to mitigate the impact of the pandemic on its workforce. The PPP is one of the several measures undertaken by the U.S. government to help the country's businesses continue their operations so they're not forced to cut down on their employee count.
To date, a total of $660 billion has been disbursed by the Small Business Administration (SBA) across the U.S. The federal government encourages employers to spend a minimum of 75% of funds received on payroll expenses. In return, the program ensures the firms 100% loan forgiveness to they don't cut down their staff.
In a press release, Bitwise said:
"This gives companies an opportunity to provide matching or profit-sharing contributions to employee 401k accounts in order to help close the gap to receive full loan forgiveness."
Adding:
"Together with the PPP program, the Bitwage Bitcoin 401(k) Plan allows employers to get more out of their PPP loans, while providing their employees new and innovative investment options."
Bitwage Continues to Spearhead Crypto Adoption
Over the years, Bitwage has introduced several cryptocurrency-based tools and services to foster the adoption of digital currencies among the mainstream populace.
Last year, BTCManager reported how Bitwage had announced the launch of Ether (ETH) Payroll Services for workers, freelancers, and contractors, across the world, giving them an option to receive their salaries in ETH.
As the world undergoes a transition toward digital money, the steady rise in the crypto-payment options has come hand-in-hand. Over time, crypto-enthusiasts would hope for the watershed moment that finally propels the use of digital currencies to that highly-anticipated next level.