Crypto project BudBlockz to onboard a billion users to web3 by 2025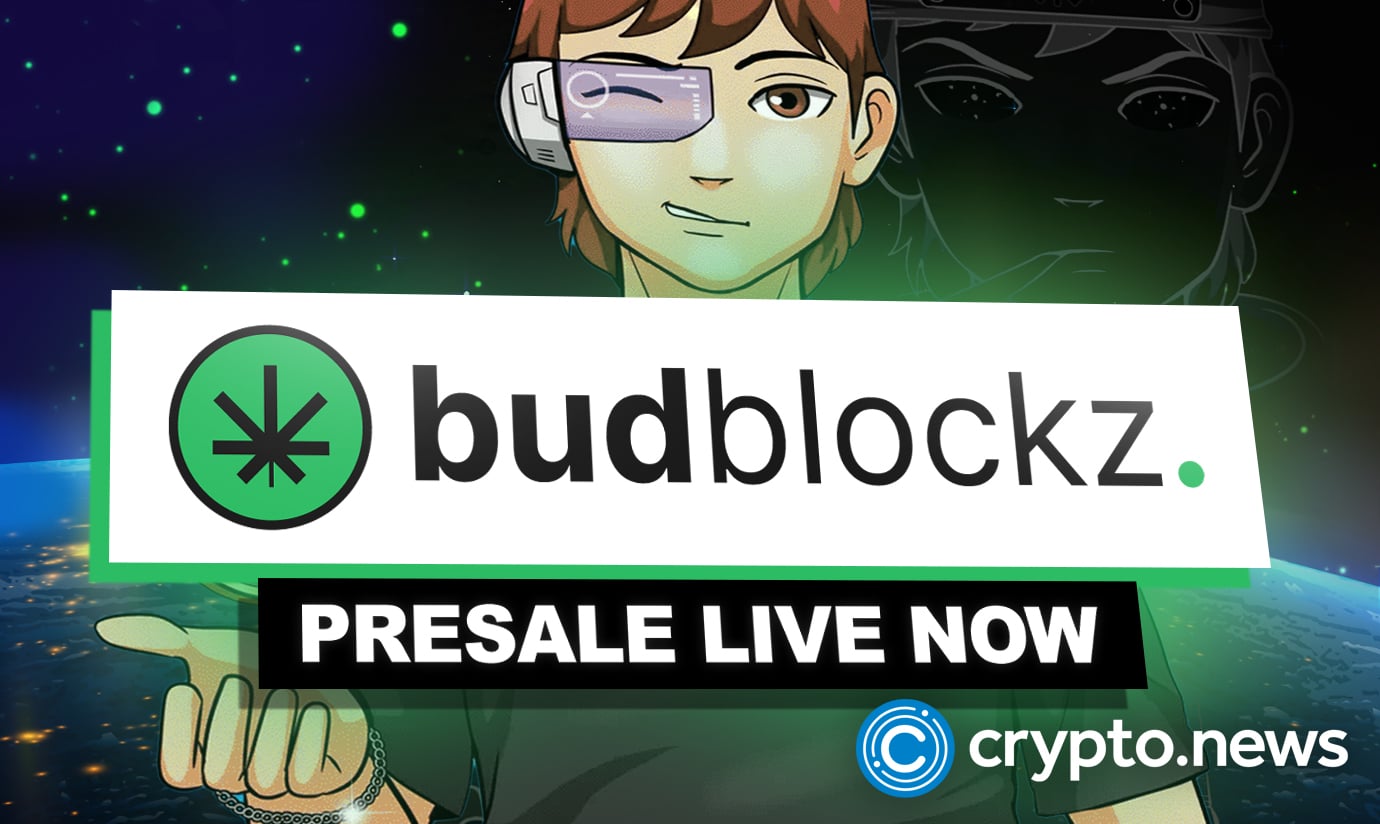 Blockchain technology is a revolutionary technology that has achieved so much in its integration into various sectors and operations. Innovations around digital ledger technology (DLT) have infiltrated many markets, availing unique opportunities. BudBlockz (BLUNT) is the latest innovation out of the technology on the verge of transforming the multi-billion cannabis industry. Its creators are looking to onboard over one billion users to web3 by 2025.
What is BudBlockz?
BudBlockz is a crypto project running on the Ethereum blockchain that seeks to enhance operations in the cannabis markets. Its primary goal is to enable easy, global access to the cannabis market in a secure and decentralized way.
It has established the first-of-its-kind decentralized e-commerce platform that will bring together cannabis consumers and producers. Powered by its utility token, BLUNT, people can buy high-quality cannabis products. In addition, BudBlockz leverages the blockchain to enhance transaction processes for cannabis users.
BLUNT acts as a means of exchange between cannabis companies and consumers. The utility token finalizes transactions at dispensaries, farms, factories, and other cannabis-related businesses. The total number of BLUNT that will enter circulation is limited to 420m.
BudBlockz NFT platform
For the longest time, people have been yearning for a platform where they can access an array of high-quality cannabis products, securely and transparently. BudBlockz is addressing this need by enhancing supply and logistics. Moreover, the project seeks to take advantage of the ongoing legalization drive across the United States and the rest of the world that has significantly opened up the marketplace.
BudBlockz will also integrate Non-Fungible Token (NFT) technology into its infrastructure to enhance the digitization of real-world products. The technology also enhances data security in the ecosystem while offering a way to verify eligible members. Ganja Guruz, the network's premium NFT collection, is the key to becoming a verified ecosystem member.
BudBlockz is to release 10,000 Ganja Guruz NFT collections on the Ethereum blockchain that people can buy and sell. People who hold the premium NFT collection would be eligible for membership in all BudBlockz dispensaries worldwide. The collection will entitle holders to discount codes on various cannabis products. Furthermore, holders stand to enjoy fractional ownership in various cannabis dispensaries and farms with ties to the ecosystem.
The crypto-cannabis project will develop an NFT marketplace allowing community members to trade collectibles and fractional ownership NFTs. In the marketplace, people can create, sell and promote their cannabis NFT collections.
Decentralized finance prospects
BudBlockz plans to make it easy for people to send and receive cryptocurrency without relying on intermediaries. Consequently, it unveiled BudSwap, its official decentralized finance platform allowing users to lend or borrow cryptocurrencies. The decentralized exchange is to be integrated into a BudBlockz wallet, making it easy to convert other assets used to buy products in the network.
BudSwap will support BLUNT staking. Consequently, holders can lock their tokens to help secure the network and enhance liquidity. In return, the token holders will earn passive income from the fees generated in the BudBlockz ecosystem.
BudBlockz plans to tap into the pay-to-earn sphere through its crypto cannabis-themed platform, BudBlockz Arcade. It will allow gamers to battle each other while playing various retro games. Winners will receive BLUNT as a reward.
Bottom line
BudBlockz bridges the gap between cryptocurrencies and cannabis securely and transparently through a decentralized e-commerce platform. Over time, it may generate significant value with its underlying utility token, BLUNT. Besides the eco-commerce platform, NFTs, DeFi, and play-to-earn games also provide other avenues for growth.
Use promo code: BUYBLUNT for a 20 percent bonus on your purchase. Valid until January 31st.
Purchase or learn more about BudBlockz (BLUNT) at the links below:
Official Website: https://budblockz.io/
Presale Registration: https://app.budblockz.io/sign-up
BudBlockz Community Links: https://linktr.ee/budblockz
Disclosure: This content is provided by a third party. crypto.news does not endorse any product mentioned on this page. Users must do their own research before taking any actions related to the company.