This Crypto Whale Sold 3K BTC at $58K, Bought 3521 BTC During The Market Dip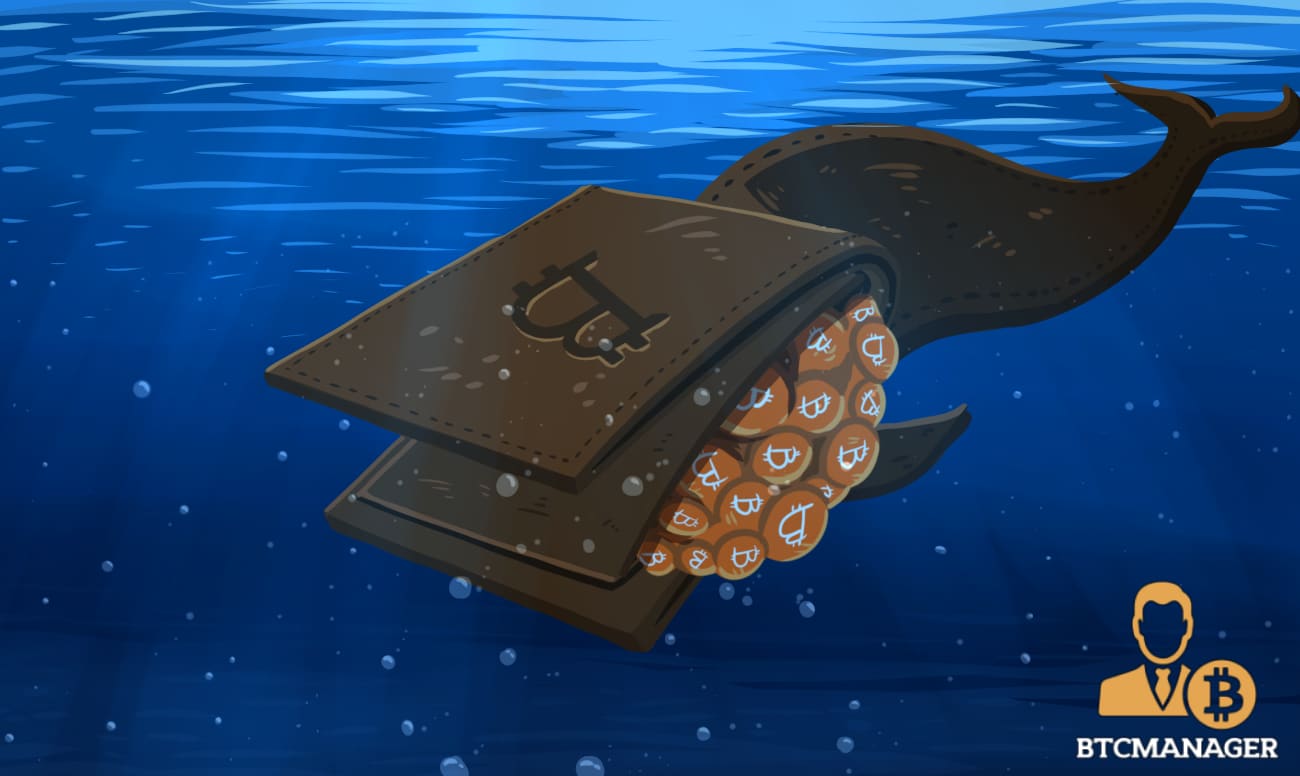 In over one year last week, the crypto market experienced the worst plunge, with significant currencies crashing up to 30% in 24 hours. The event followed a bull run which brought coins such as bitcoin and ethereum to all-time highs late last year.
The Mysterious Whale
Cryptocurrency prices have fallen by 600 trillion over the past two days, and the global market cap stands at 1.77 trillion at the time of writing. We saw first-time investors leaving the market during this drop-off, and visionaries took the opportunity to purchase. 
On one of the top five wealthiest bitcoin investors, a long-term investor was brought to the limelight as listed on BitinfoCharts.
The data shows that this individual currently owns 102,448 Bitcoins. The only reason it has garnered much attention is that it dates back to early 2019. Companies like MicroStrategy have also been loading up their percentage of coins, but the transactions on this address date back to when Bitcoin was only $3500. He spent over $60 million on April 19's to buy nearly twelve thousand coins. 
They purchased every bitcoin for less than 10 thousand dollars in 2019, and the same can be said at the beginning of 2020. There has never been a whale activity of this size before, which is not even fascinating about this specific address.
In January, he sold almost 12,000 bitcoins at $35-40k and then immediately acquired more at a much lower market price. The Bitcoin wallet owner purchased 3521 Bitcoins taking into account yesterday's crash. In three days, from May 15 to May 19, he averaged his transactions. As prices bounced back, he brought them between $40 and $45k.
Trading Wisely
On May 9, when the price of Bitcoin declined from ATH to $58,503, the Whale sold 3000 BTC in the exchange. They then purchased an excess of 521 Bitcoins in ten days at a significantly lower price. It means that during the market dip, he added 500+ Bitcoins. With this, they made a profit of more than $12,000 in about a week.
This is how the numbers behind the mouth-watering Business looked like:
3000(BTC) × $58,000= $174,000,000
Considering the whale purchased the 3521 BTC when it's market price stood at $41K;
3521(BTC) × $41,000= $144,361,000
The whale made this amount of profit;
$174,000,000 – $144,361,000 = $29,639,000
If the Whale had decided to use the money he had to buy BTC during the Market dip, he would have;
$174,000,000 ÷ $41,000 = 4243.9 BTC
Judging from the above calculations, the mysterious Bitcoin whale would have acquired a surplus of 1243.9 BTC compared to the 521 if they wanted.
Taking Advantage of the Market
More surprisingly, the wallet sold more than 6000 items over the last month, when the markets were booming with ATHs. Bitcoin was at $63k if we dial back for 30 days. This person has done an outstanding job of collecting the world's most valuable commodity and will benefit significantly from these buy and sell transactions.
While the best advice in the crypto market remains purchasing the dip, this individual has taken it on an entirely new level. He knew the cost would drop substantially for several reasons, including China's ban on cryptocurrency services and Tesla said they would not accept Bitcoin publicly on Twitter. He used it as a chance to buy. These newly purchased coins may not immediately impact the portfolio but are undoubtedly influential when BTC reaches 100k.