China's Blockchain Stocks Remain Unscathed Amid the Bitcoin Market Crash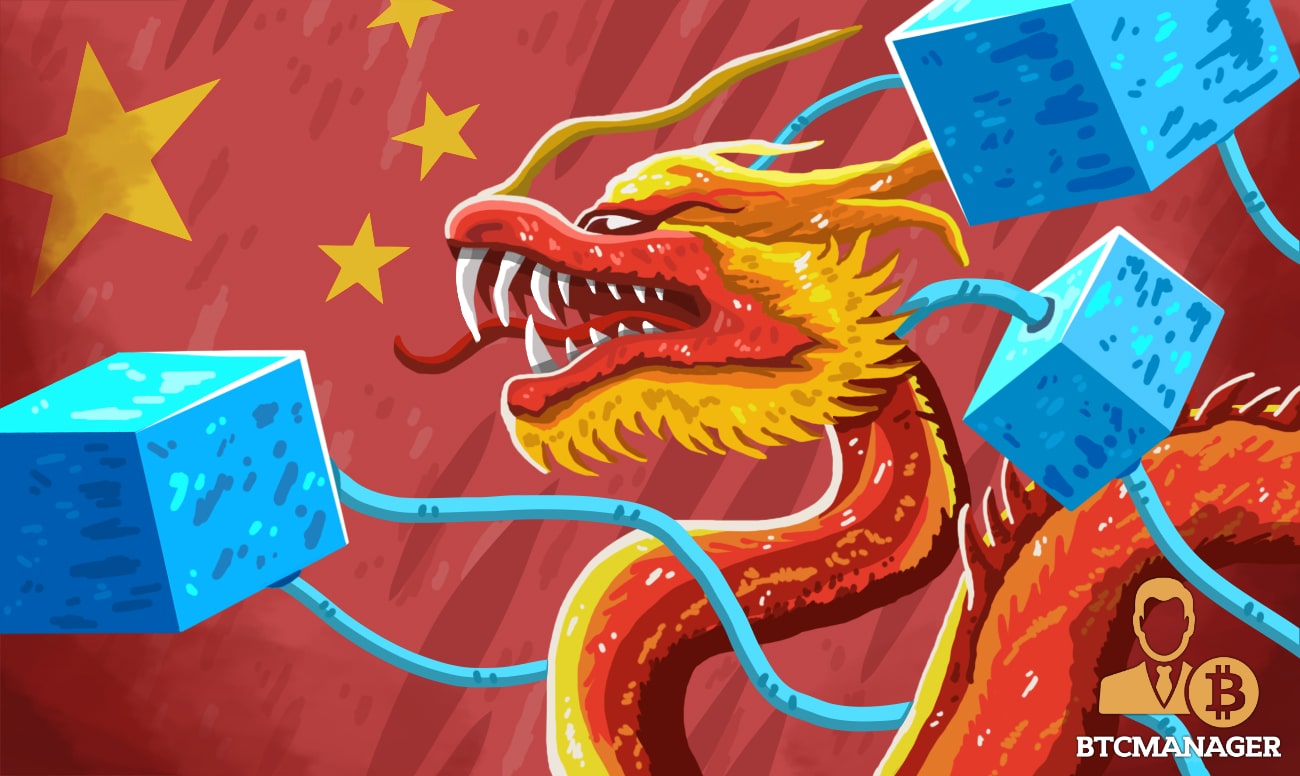 China's blockchain-linked stocks remain undisrupted by the chaos surrounding the general cryptocurrency market. The eight Chinese A-share equities connected to the blockchain technology behind cryptocurrencies are down less than 2% in Singapore on Thursday. 
Different from the Rest?
In comparison, there was a more than 5% average plunge for a basket of 24 global crypto stocks outside China on the same day. The comparison is primarily due to Chinese past crypto trading crackdowns, such as the ban on fiat-cryptocurrencies transactions. 
There are, therefore, a cohort of mining companies and trading platforms while leading Chinese specialists in digital technology are supporting virtual currencies.
That means that mainland crypto-connected shares are likely to be less affected by digital tokens, said Vijay Ayyar, Asia-Pacific leader with Luno crypto exchange in Singapore.
Trading Steadily
One of the reasons for this looser partnership is that Chinese blockchain stocks have skipped the glaring path of global crypto in the context of more than one year of digital tokens.
On Thursday, Bitcoin was steadier, trading about $40,000 in Hong Kong from 1:45 p.m. The mid-April record is around $25,000 short. The US exchange Coinbase Global Inc. dropped 5.9 percent to a record low on Wednesday, with MicroStrategy Inc. holding substantial Bitcoin dropping by almost 7 percent, among well-established, exposed crypto stocks. 
However, companies like MicroStrategy did well for long-term investment – over the past year, the stock has more than tripled.
China's Relationship with Crypto
China's cryptocurrency chilly stance dates back years. Alongside the nation's failures to outlaw cryptos in their entirety, regulators announced in 2013 that bitcoin was not a real currency. They then referred to the danger of Bitcoin use for money laundering, the need to keep financial stability and protect yuan status as a fiat currency.
Members of the public may keep cryptocurrencies or trade them, but they shut down significant exchanges in mainland China. In 2017, authorities banned initial coin offerings, allowing technology companies to collect money via the publication of crypto tokens.
The growing crackdown may also be partly to improve the Chinese government-supported digital yuan initiative to enforcement authorities to keep money under tight supervision.
Although the 2013 notice only named Bitcoin, some analysts took it to apply to any crypto given the currency disaster in Beijing. The Chinese Times of the state on Wednesday called the latest announcement a risk warning in nature. While it is not national legislation or regulations, it is to a certain degree an "industry practice," the outlet quoted Zhu Youping, an official at the State Information Centre, as the policymaking think tank.
It reveals, however, that China hasn't quickly changed its crypto tack – which seemed sufficient to concern traders.