CryptoCompare: Ether Investment Products See Huge Gains, Bitcoin Struggles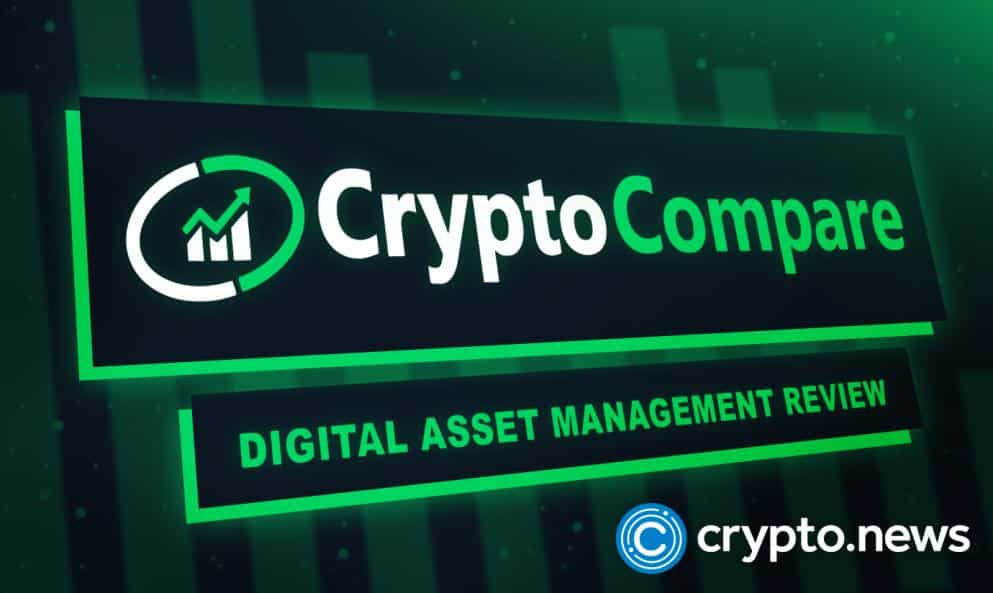 CryptoCompare's Digital Asset Management Review released on August 30, 2022, shows that Ether (ETH) based investment products have seen significant gains this month, as investors continue to anticipate the upcoming merge. Bitcoin investment products posted a 7.16 percent loss during the same period.
Investors Tilting Towards Ethereum
Recent crypto crashes in the space have led investors to look towards diversifying their portfolios to hedge against a decline in their assets, "products based on assets that come under the category of 'Other' saw the largest AUM gains, rising 12.3% to $1.13bn. In terms of net flows, 'Multi-asset' and 'Other' had positive flows of $1.3mn and $0.8mn respectively, in August." The report stated.
More investors are looking to get in on more Ethereum-based investment products with the much-anticipated merge on the horizon.
CryptoCompare's report revealed that no bitcoin (BTC) products covered in this report saw AUM (Assets under management) or volume gains in August, as opposed to ETH-based products that saw a bounce back in July and led the charts in August. To put into perspective, AUM for Bitcoin-based products fell by 7.16% to $17.4bn whilst Ethereum-based products saw gains of 2.36% to $6.81bn.
Grayscale's BTC Trust Loses Its Position as King
Grayscale Bitcoin Trust product (GBTC) was the most traded trust product since December 2021 until Grayscale's Ethereum trust took the top spot with an average daily volume of $48.7mn (up 23.2%), as opposed to GBTC's decline by 24.4% at $42.3mn.
GBTC isn't the only casualty in the Bitcoin trust decline as 3iQ's Bitcoin product (QBTC) also saw average daily volumes fall, by 55.2% to $462k, the report went further to state that "all Bitcoin-based trust products covered in this report saw average daily volumes fall in August, as opposed to most Ethereum-based products, which saw their volumes rise."
Despite the promising increase in Ethereum products, most of the AUM in trust products is deposited in Grayscale's Bitcoin product (GBTC – $13.4bn– down 7.05% since July), with Grayscale's Ethereum product (ETHE – $4.80bn – up 2.25%) following in at second.
Could ETH Finally Overtake BTC?
These two major cryptocurrencies have been at the forefront for more than a decade and are still holding onto their market supremacy with no signs of slowing down and many experts believe that the upcoming Ethereum merge may become the fuel to finally boost Ethereum past Bitcoin.
Without a doubt, the Merge is the most significant improvement to the Ethereum network ever, with evidence in the recent ETH rally. The network will move from the costly proof-of-work mechanism to the more efficient proof-of-stake consensus mechanism with many advantages including lesser gas fees and faster transaction speed.
It remains to be as many still believe ETH still has a long way before it overtakes BTC but with more transformative upgrades coming on the Ethereum network, I wouldn't bet against it.