Ethereum's Merge May Arrive Sooner Than Expected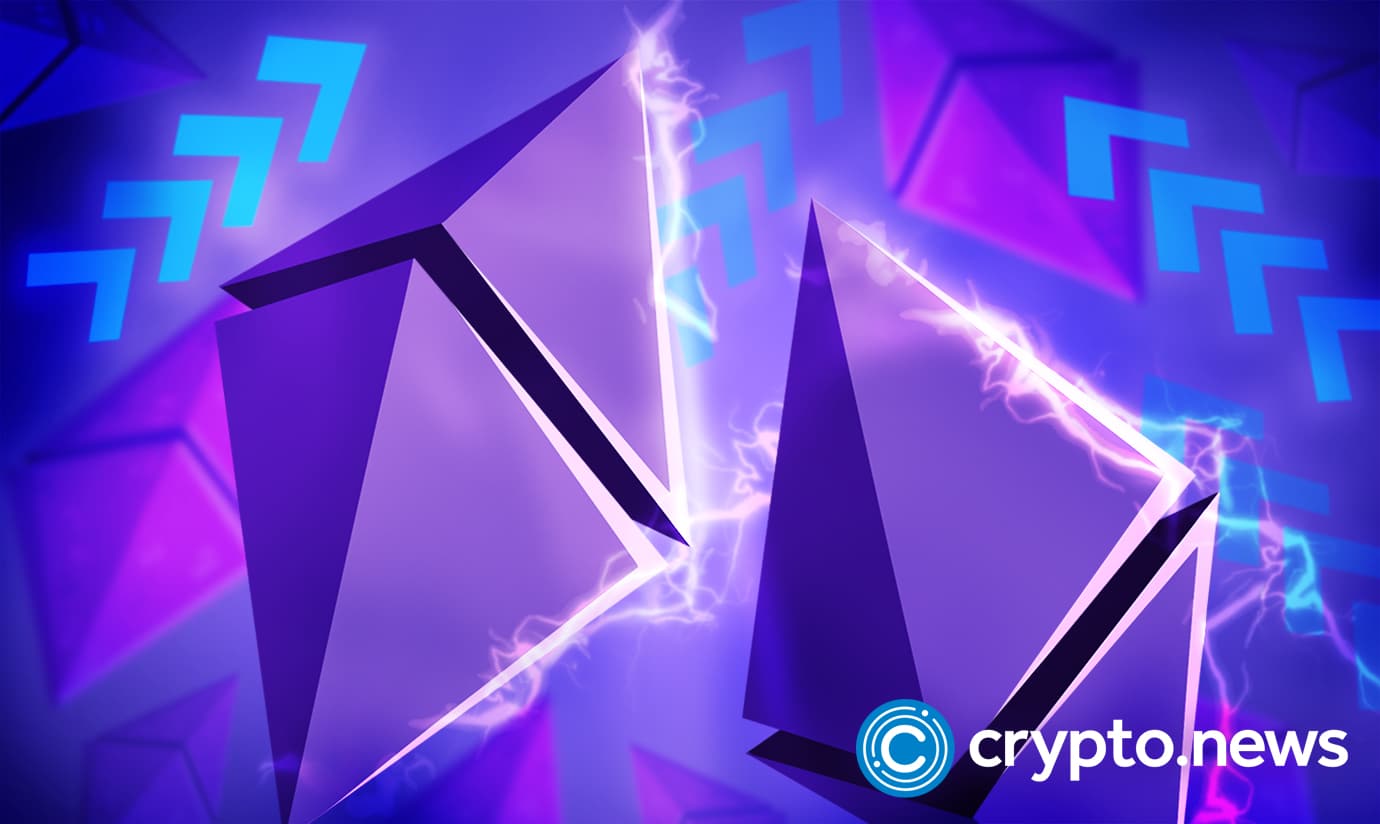 The Ethereum Merge may occur sooner than anticipated, as core developers have announced a tentative Merge date of September 15 that will see the blockchain transition to Proof-of-Stake.
ETH PoS Upgrade to Transition on September 15 to 16
The Ethereum mainnet Merge date became apparent after core developers such as Tim Beiko and Prysmatic Labs co-founder Terence Tsao agreed in a developer call on August 11 that it would occur when Total Terminal Difficulty (TTD) reaches 58750000000000000000000.
This was confirmed in a Github post titled "Tentative mainnet TTD" that Beiko committed to on August 11.
The Total Terminal Difficulty refers to the difficulty of mining the final Ethereum block. The network will then transition from Proof-of-Work to Proof-of-Stake. On September 6, an upgrade called Bellatrix is scheduled to go live, and the second phase of the Merge, known as Paris, is scheduled to launch when the TTD reaches 58750000000000000000000. This is expected to take place between September 15 and September 16.
Though the date could theoretically change if issues arise, this is the clearest indication yet that Ethereum is about to make its long-awaited transition to Proof-of-Stake.
On August 12, the leading smart contract blockchain completed its final Merge test on the Goerli testnet, bringing the network one step closer to the actual event. Beiko had suggested a tentative launch date of September 19 in the past, but it had never been set in stone.
If all goes well, Ethereum's Proof-of-Work mainnet and Proof-of-Stake Beacon Chain will "merge" between September 15 and 16, transitioning the network to a Proof-of-Stake consensus mechanism. The upgrade is anticipated to bring a number of benefits, including a 99.9% decrease in energy consumption and a 90% reduction in ETH issuance, as the protocol will no longer need to compensate miners for adding new blocks to the chain.
PoW Miners to Hang On
Proof-of-Stake Ethereum has been discussed since at least 2014, but it has exceedingly suffered years of delays. Despite widespread support for the update from the Ethereum community and other major crypto projects, some crypto proponents have developed a plan to fork a Proof-of-Work version of Ethereum in recent weeks in an effort to maintain an ecosystem for miners. Major proponents of the fork plan include TRON's Justin Sun and the prominent miner Chandler Gou, though their plans are not yet finalized. Circle and Tether, the issuers of USDC and USDT, have stated that they will support the Merge over a Proof-of-Work fork.
As the Merge approaches, it has become the dominant narrative in the crypto space over the past few weeks. Ethereum's creator Vitalik went so far as to say last month that he did not believe the Merge narrative was "priced in," though he was speaking specifically about the psychological impact of the event and not the crypto market.
Nonetheless, whenever the market has risen in recent weeks, ETH has led the charge. It had recovered roughly 100% since its June low when it traded for less than $900 in the midst of widespread panic following the catastrophic implosion of Three Arrows Capital. Following the Goerli testnet launch, it surged past $1,900 today. ETH is currently trading at $1,890, putting Ethereum's market cap at $230.8 billion, according to CoinMarketCap data.