CryptoCompare says stablecoin market share declined in 2022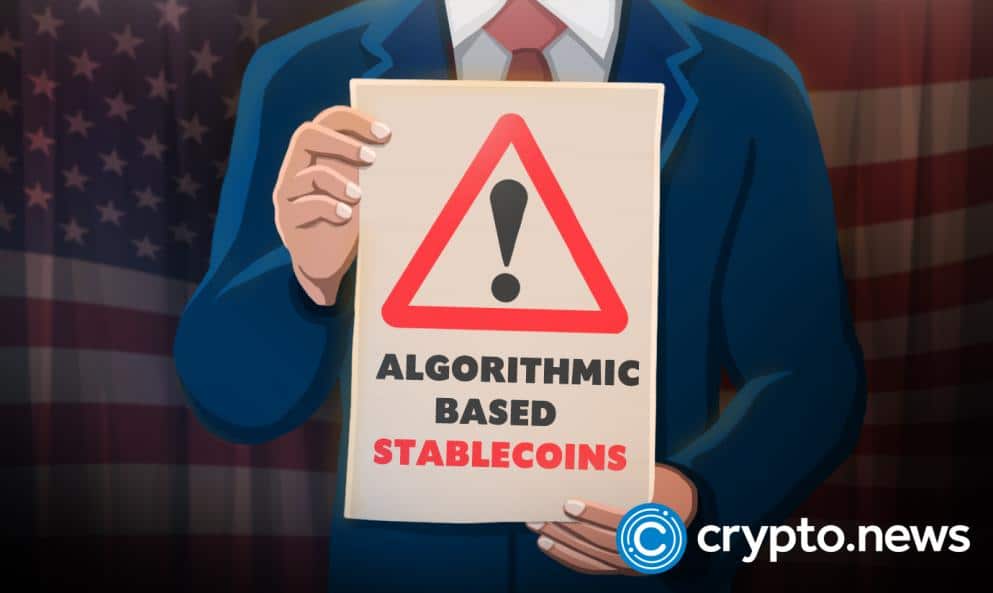 Recent research published by CryptoCompare reveals that the market share of algorithmic stablecoins is now at 1.71%. In April 2022, these tokens achieved an all-time high record of 12.4% of the overall cryptocurrency market.
The market for stablecoins as a whole is experiencing challenging circumstances, but the algorithmic coins have been hit the worst by this situation. Before it crashed, Terra USD was responsible for 79.8% of the total market share of all algorithmic stablecoins.
Stablecoin performance
Since January, the total market capitalization of stablecoins has decreased for the ninth month in a row, and this is another reason the market as a whole isn't feeling too great.
According to the survey, this market's valuation is $137 billion, which accounts for 12.4% of the whole cryptocurrency market. The monthly net outflow of stablecoins from centralized exchanges reached $3.65 billion in December 2022, making it the most significant monthly amount since November 2021.
CryptoCompare: January saw some stablecoins depeg
According to Cryptocompare, the unpegging of stablecoins inside the Tron ecosystem occurred at the same time as worries over the financial health of the centralized exchange known as Huobi, which is partially controlled by Justin Sun.
In January, the value of USDD, fell to a low of $0.973, while the value of USDJ reached a high of $1.126.

Gemini's GUSD has lost its parity after the bankruptcy filing of cryptocurrency lender Genesis on Jan. 20. This comes as the exchange continues to fight to recover the cash that was contributed by users of Gemini Earn. Since September 2022, the now-defunct NeutrinoUSD has not been tied to any stable price.
Centralized exchanges had the highest net outflows
In December 2022, centralized exchanges had the highest net outflow of stablecoins since November 2021. This was caused by rumors over the financial health of Binance, which resulted in a net outflow of $3.65 billion from all CEXs, according to the report.

It seems that market players are moving away from stablecoins and towards risk assets, as shown by the reduction in the dominance of stablecoins.
The stablecoin market is still led by Tether (USDT), USD Coin (USDC), and Binance USD (BUSD), with the first one reaching 48.7% of the market share.
This is the greatest level of domination that has been recorded since October 2021.