Cryptocurrencies Are Making Breakthroughs Into the Food Industry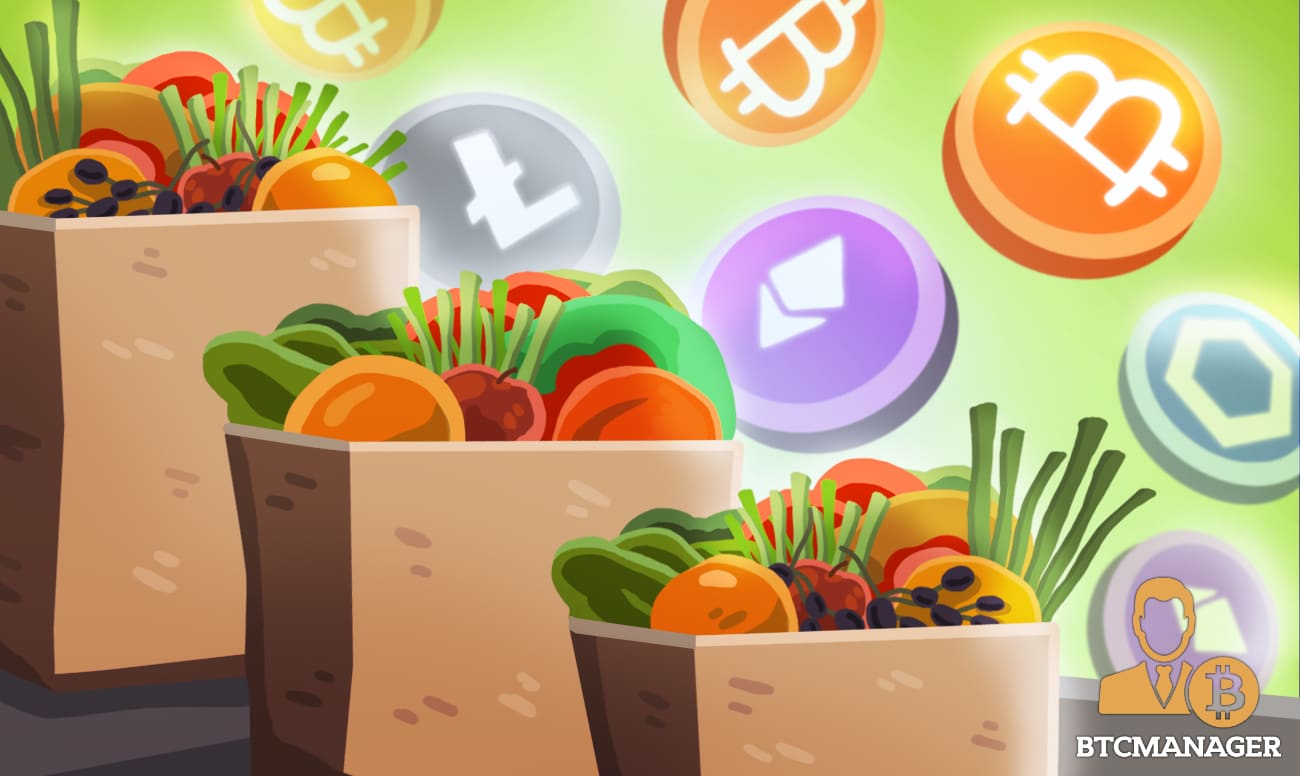 Currently, the cryptocurrency sector is growing and expanding into new businesses, including some that many people never imagined crypto would enter. The crypto market even made an impact on the food industry at the start of the pandemic. 
Food traceability has become a top concern in the food sector; consumers want healthier products that are GMO-free, hormone-free, and grass-fed. The issue has been highlighted for many years, ever since the E.coli outbreak in U.S. spinach.
It takes a lot of effort, including authorities, to track down the outbreak's source from retailer to farmer. What motivates the food business to change its strategy and enter the Bitcoin market? 
Well, since the blockchain enables total transparency of information, everybody can have access to it. As a result, every item that has ever been made on a blockchain cannot be modified after it is entered, as it is easy to notice when someone tries to edit something. 
As blockchain becomes more widely used in food safety, it speeds up payment processing and distributes digital restaurant vouchers. Individuals want safety, to know where their food comes from, and to be able to trace it back to its source. 
There has also been a massive shift in the meat business, which has seen a considerable increase in cryptocurrency usage. They hope to improve supply chain security and provenance by retaining tracking data to confirm that each supply chain participant acted responsibly.
This provides even greater confidence levels by optimizing supply chains and digitalizing and enhancing the export paperwork process. It also enables more efficient "smart contracts" – pre-programmed contracts that execute themselves when certain conditions are satisfied.
The GoMeat platform 
GoMeat is a blockchain-based marketplace that connects customers with retail meat establishments specializing in fresh Halal and Kosher meat items such as red meat, poultry, and seafood. 
Specialty meat buyers are picky about the meat they eat and are willing to pay a premium price for it. As a result, several retailers have engaged in fraudulent practices that prey on these consumers' assumptions.
Only certified specialized retail establishments sell the specialty meat, which cannot be bought in ordinary grocery stores. The Online Ordering System is part of the platform, and it may be accessed via mobile apps and desktops. 
Individuals can choose their shop and specialty food through the platform and then decide whether they want it delivered or to pick it up themselves.
Over 90% of specialty stores lack the means to go digital. GoMeat developed a solution that includes no set-up fees, substantial marketing, and 12/7 customer service and delivery. 
The project also offers personalized delivery service, incredible discounts, and a reward program. 
In-app Customers and certification boards will be informed about a store's specialty verification thanks to blockchain-based certification. 
A blockchain-based distributed ledger will monitor the meat from the farm to the market to provide easy accountability and transparency. 
The GoMeat platform started its pre-ICO on June 24th and managed to sell out quickly. The project appears to be more appealing to the general public, as its tier 1 token was sold out within the first 48 hours. In addition to the features already discussed, their token also has a burn mechanism. 
GoMeat is the first project of its kind, catering to this underserved "niche," which has generated over $1.7 trillion in 2020 alone, and features rewards for partners as well as specialized meat certification.
The BEEFLEDGER platform
BeefLedger is a platform that combines provenance blockchain security and payments. It's a blockchain-based technology platform that can be used for anything. It aims to use a wide range of product provenance data as a foundation for increased payment and trust among supply chain members. 
The Australian beef supply is one of the most complicated food production and distribution systems, encompassing live animals, dynamic settings, and climatic variables, as well as tight regulatory regimes, transportation, and disassembly and reassembly processes.
They provide provenance information based on customer data. They offer a comprehensive range of solutions for producers, brand owners, and exporters, including brand value protection, market entrance and distribution help, in-country digital marketing, a direct-to-consumer-commerce community, and showcasing. 
Individuals can benefit from improved transparency and quicker transactions in the beef supply chain thanks to the Beefledger platform. The platform also promotes blockchain's ability to be a reliable verifier of historical states and the ability of crypto-economics to drive incentivized systems that shape supply chain behavior optimization.
Conclusion
The creation of a blockchain for the food business has already begun to revolutionize the world we live in. Consumers now have more confidence in the meat's origins and can verify where it comes from. 
The platforms mentioned above provide a possibility for distributors to profit as well. It is now much easier to keep track of your food consumption; the cryptocurrency space has already improved our day-to-day activities.