Cryptocurrencies to See More Institutional Investments In 2018, Says Analyst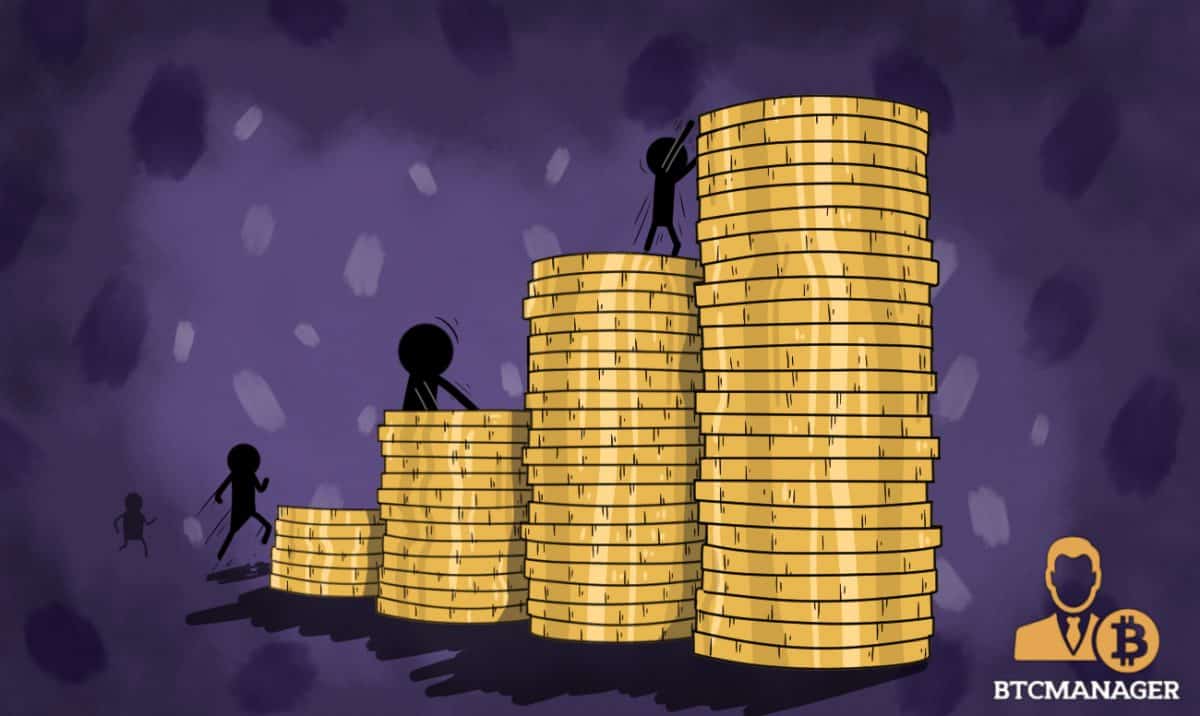 While cryptocurrencies have fallen from the end of 2017 by more than 50 percent this year, market analysts are positive about the asset class in 2018 and a steady increase in volume and decrease in its market volatility.
"Irrational" Market Last Year
Analysts believe that this could happen due to more interest by governments in regulating cryptocurrencies, which could draw more institutional investors in a market currently dominated by retail investors.
According to Coinmarketcap, the market capitalization of cryptocurrencies reached a low of $261.6 billion in the first week of April 2018, showing a decrease of about 57 percent since the beginning of the year.
A cryptocurrency fund manager from Orichal Partners, Adrian Lai, believes that last year's crypto market was somewhat "irrational" due to a lack of regulatory mechanism and institutional investment.
"Regulators are not banning the development of cryptocurrencies, but are trying to better regulate the market, which should help the industry mature," says Lai.
Meanwhile, chairman of the US Securities and Exchange Commission (SEC), Jay Clayton, said on April 5, 2018, that the crackdown by new regulatory bodies aims at cleaning out fraud in the industry to protect retail investors.
Clayton added that Distributed ledger technology has "incredible promise for the financial industry."
Increasing Regulations a Positive Sign
South Korea, a country which has rather been reluctant towards the cryptocurrency market for some time, has also softened its stance recently. The Finance Minister of South Korea has hinted that the government will support "normal" crypto trading.
2017 also saw Japanese authorities recognize bitcoin as legal tender, and also made it official that cryptocurrency exchanges must register with the government to be operational.
Further, Lai added that he had observed increased interest from institutions such as private banks and asset managers in cryptocurrency investment.
"If the regulatory stance gets clearer, large funds will be more assured and willing to commit significant capital."
Surveys and Criticisms
A survey conducted by Huobi, a China-based digital currency exchange, concluded that 78 percent of respondents hold the opinion that the market value of cryptocurrencies will shoot up in the coming three months. In the long run, the respondents seem rather bullish on the market growth.
In a different survey by Hong Kong company Finder, officials from 13 global fintech firms showed optimism in the future growth of cryptocurrencies.
However, not everybody believes that cryptocurrencies will fare well this year.
A global economist for Capital Economics, Vicky Redwood, holds the opinion that the price of bitcoin would fall further this year. Redwood explained that "it is simply not a credible long-run alternative to conventional currencies."