Cryptocurrency Exchange Bancor Restrics U.S.-Based Investors from Trading on Its DEX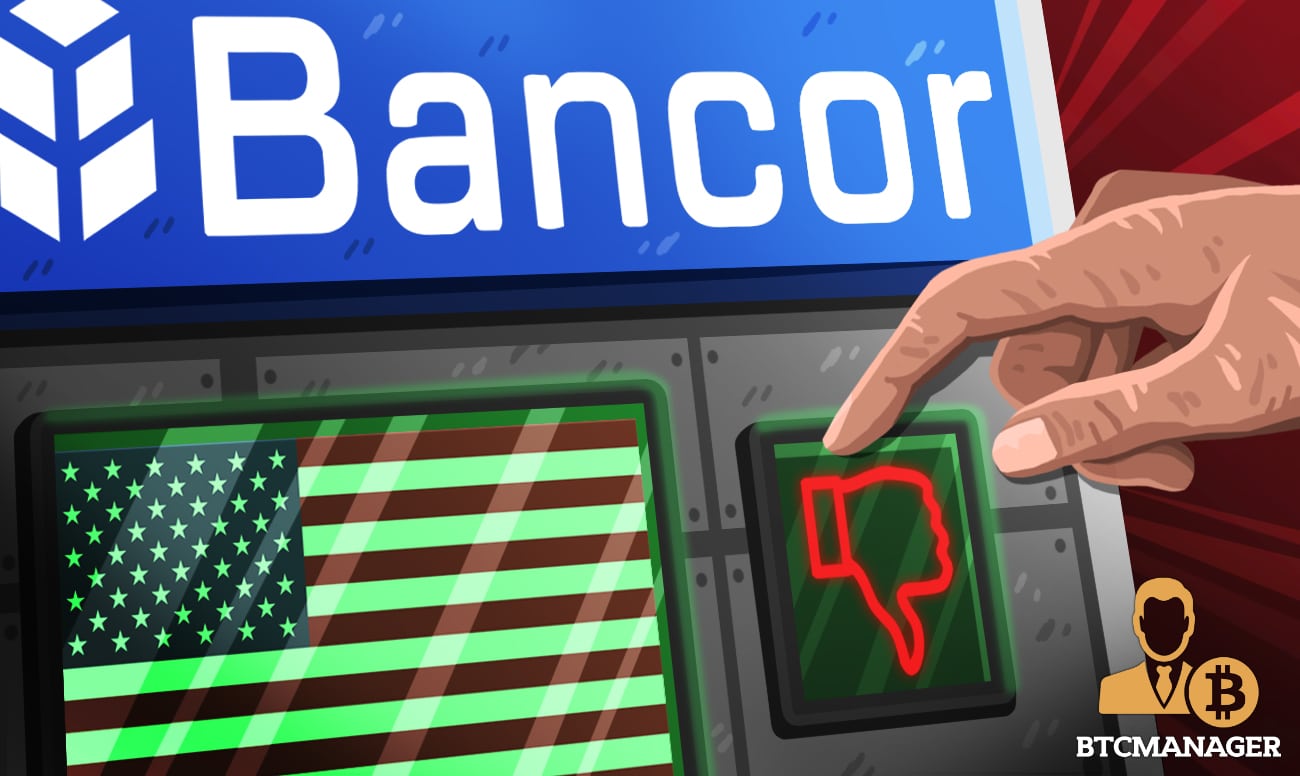 In a blog post published on June 18, 2019, decentralized exchange (DEX) Bancor announced that from July 8, 2019, its U.S.-based users will no longer be able to use the exchange to trade digital currencies.
Unclear Regulations to Blame
The decentralized P2P exchange blamed ambiguous crypto and blockchain regulations in the U.S. for its decision to prohibit the country's users from accessing its web platform. Bancor's blog post reads in part:
"This decision has been made in light of increased regulatory uncertainty; at this time, we believe this is the most judicious decision for all the members of our ecosystem. This will enable the Bancor community and ecosystem to innovate faster and with greater clarity."
However, the exchange's U.S.-based users will still be able to log-in, hold, and transfer cryptocurrencies. Only the crypto-to-crypto and crypto-fiat conversion functionality will be disabled, the blog post reads.
Also worth noting is that the exchange is only blocking its blockchain activity interface, i.e. its website bancor.network from users with a U.S.-based IP address. The exchange's non-custodial system – the Bancor Liquidity Network – will still be accessible to users around the world as it is based on a decentralized blockchain that cannot be blocked.
Bancor Not the Only One
Notably, Bancor isn't the first exchange to have shown a cautious approach towards operating a crypto business in the U.S.
Major exchange platform Binance on June 14, 2019, had updated its terms and conditions which included restriction of services to its U.S.-based traders. This revision came just a day after it announced that it would be launching a separate, fully regulated fiat-to-crypto platform to cater to U.S. traders.
The proposed exchange would be launched in partnership with BAM Trading Services Inc. which received approval from the Financial Crimes Enforcement Network (FinCEN) on June 11, 2019.
Inspired from a Cautionary Tale
While it's hard to determine the exact cause that triggered Bancor to take such a restrictive decision, it cannot be termed completely unfounded.
BTCManager reported on November 8, 2018, how the U.S. financial watchdog, the Securities and Exchange Commission (SEC) had penalized decentralized exchange EtherDelta alleging that it had failed to register itself as a national securities exchange despite offering investors the service to buy and sell "security-like assets" on a secondary market.