Cryptocurrency Exchange Coinrail Loses Over $40 Million To Unfortunate CyberHeist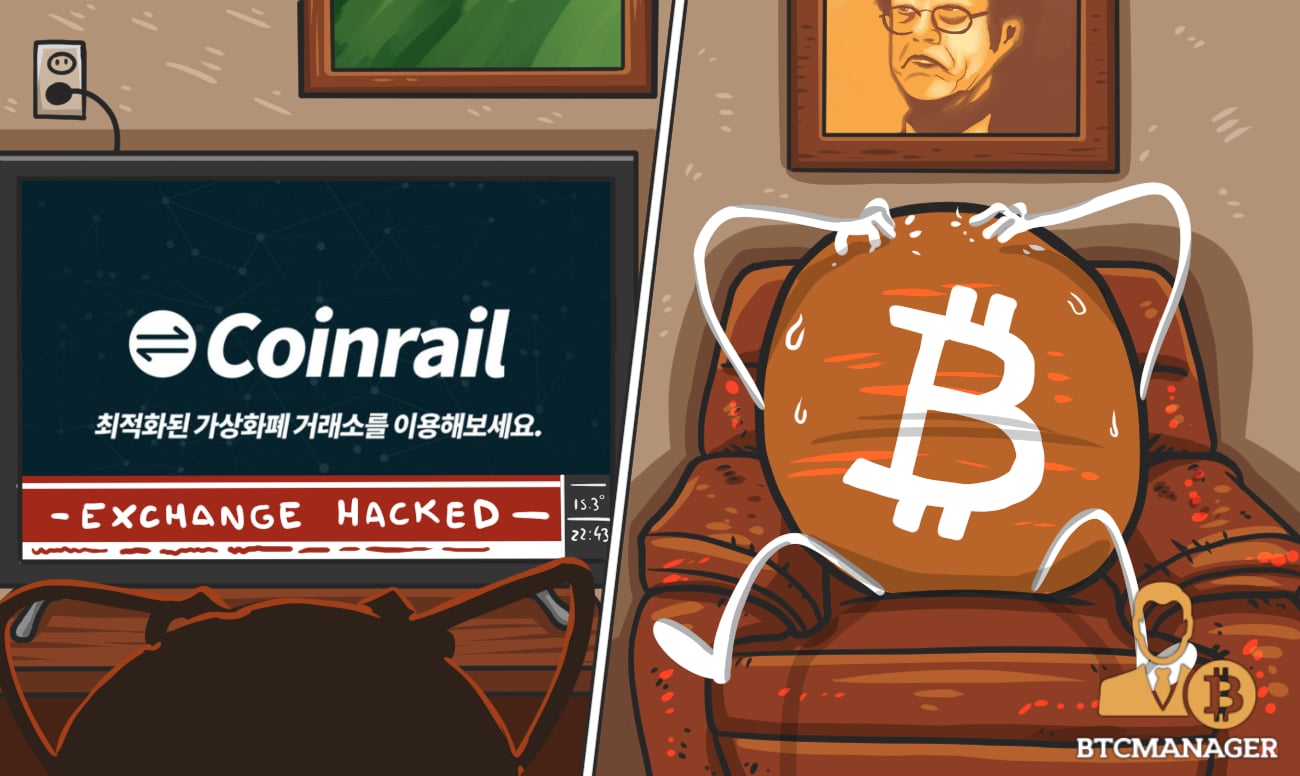 South Korean cryptocurrency exchange Coinrail lost approximately $40 million after hackers attacked the company on June 10, 2018.
The Great Altcoin Hack
Coinrail is a fairly small cryptocurrency exchange and is positioned at 89 in the world according to data collated from CoinMarketCap (CMC). Despite its size, TechCrunch noted that smaller exchanges have a significant number of coins which makes them prime targets for hackers.
As per details of the suspect wallet address, $19.5 million-worth of NPXS tokens, issued by Indonesian blockchain-based payment processor Pundi X, were stolen. Additionally, hackers siphoned off $13.8 million worth of Aston (ATX) tokens, $5.8 million of Dent (DENT) tokens, and a relatively lesser amount of $1.1 million of Tron (TRX).
해킹공격시도로 인한 시스템 점검중입니다. 일부코인(펀디엑스,NPXS)이 확인되었으며 추가적인 코인피해가 있는지 여부를 확인중입니다. 추후 자세한 사항은 재공지하겠습니다 / There has been an cyber intrusion in our system. We're confirming it and some coins(Pundi X, NPXS) are confirmed.

— coinrail (@Coinrail_Korea) June 10, 2018
Coinrail Investigations in Full Flow
Coinrail mentioned on their website:
"At present, 70 percent of your coin rail total coin/token reserves have been confirmed to be safely stored and moved to a cold wallet and are in storage."  
Additionally, the exchange claimed that "one-third of coins are being investigated with investigators, relevant exchanges, and coin developers."
At the time of writing, Coinrail has stopped all trading, and the unstolen digital assets have been moved to a cold wallet. Withdrawal and transactions will commence once the investigation is considered completed.
Coinrail estimated that uncovering the exact cause of damage will take time. Additionally, the company mentioned the difficulty in sharing the investigation's exact progress citing interference with police investigations.
Mainstream Media Propagates Panic
It is unclear if Coinrail compensates their customers for the loss. However, the companies whose tokens were stolen have stepped forward to protect investors. Pundi, Aston, and Dent have frozen the stolen tokens across cryptocurrency exchanges to help with the cyberheist investigation.
Reuters reported that the cyberheist caused a quick sell-off of bitcoin (BTC) due to concerns over the lack of security from small to medium-sized cryptocurrency exchanges. However, the cryptocurrency community suggested that extensive media coverage of the cryptocurrency hack in a negative light caused panic in retail investors.
"Investors have been increasingly worried about cybersecurity issues," said Adrian Lai, founding partner at Orichal Partners to CNN. "At this stage, obviously, the standard is not high enough."
It is uncertain whether the hack or extensive media coverage caused the plunge in bitcoin prices. However, the hack is a sharp reminder of the advanced security measures users of cryptocurrencies must take to protect their funds, starting with not keeping their coins on a cryptocurrency exchange for extended periods.