Cryptocurrency Prediction Marketplace Stox Debunks Exit Scam Rumors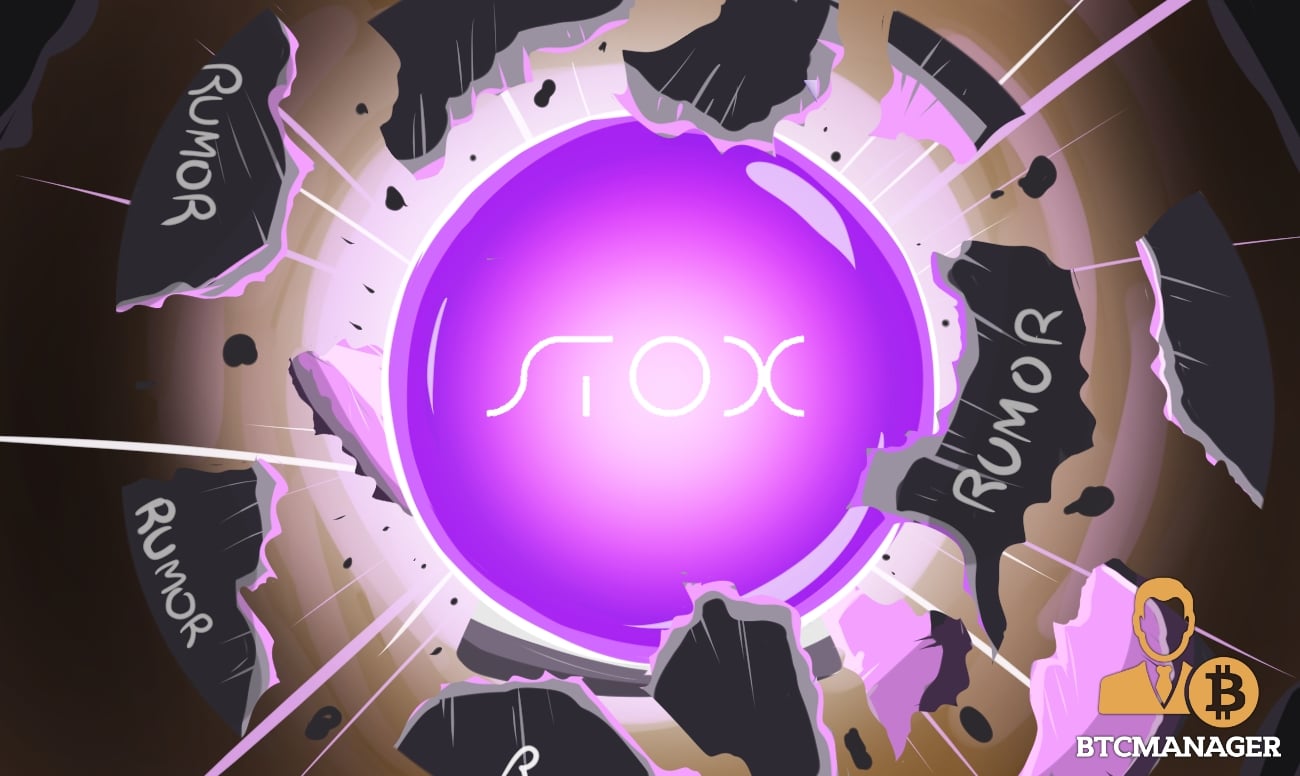 Stox (STX ),  a distributed ledger technology (DLT ) based prediction platform that allows users to predict the outcome of events in various ecosystems including the cryptocurrency markets, sports, tech, and others, has responded to rumors making the rounds that its orchestrating an exit scam, according to a Finance Magnates report  on November 12, 2018.    
Stox (STX) Not Running Away
Stox, an Ethereum-based prediction platform that makes it possible for users to predict the outcome of significant events in politics, sports, crypto markets, and other fields, has made it clear that it's not planning an exit scam.
Stox has reportedly said that its haters have only recycled an already resolved query in a bid to propagate fear uncertainty and doubt (FUD) in the hearts of its investors.
"This anonymous source re-published a message that was published and already answered more than a year ago (26.9.2017). This source copied the message and shouted "Exit scam" without having any cause whatsoever," stated Stox.
Per sources close to the matter, the text in question which is spreading the exit scam rumor was published on Reddit and shared on some Telegram channels.
Interestingly, the message also alleges that Moshe Hogeg, the CEO of Sirin Labs, the firm developing Finney, the much-anticipated blockchain smartphone which is scheduled for launch by the end of November, disposed of his Stox tokens on Bancor shortly after receiving them.
That's not all; the text also claims that CEO Yossi Peretz has left the Stox project, with key partners including Amazix and Commologic, terminating their contracts with the platform. The rumor also claims that Stox had abandoned its physical office, firing all staff.
Nothing But Baseless Rumours
In a recent statement, Stox has cleared the air and set all records straight.
The platform has reportedly stated categorically that the exit scam transactions mentioned in the post were made over a year ago immediately after its initial coin offering (ICO), to fix all vested amounts in invest.com's and Stox's team wallets.
Regarding the AmaZix contract termination, Stox says the move was made earlier in October because both parties could not reach agreement on the commercial terms and its currently holding fresh talks with AmaZix, in a bid to re-establish the relationship and possibly renew the contract.
Launched in 2017 via an initial coin offering that raised $33 million, Stox claims to be a blockchain prediction markets platform that awards users with its native STX tokens for making predictions on the platform.
At press time STK is ranked 763, with a market cap of just above $1.8 million as seen on CoinMarketCap.