Cryptojacking: Malicious Cryptocurrency Mining Is not a Crime, Japanese Court Rules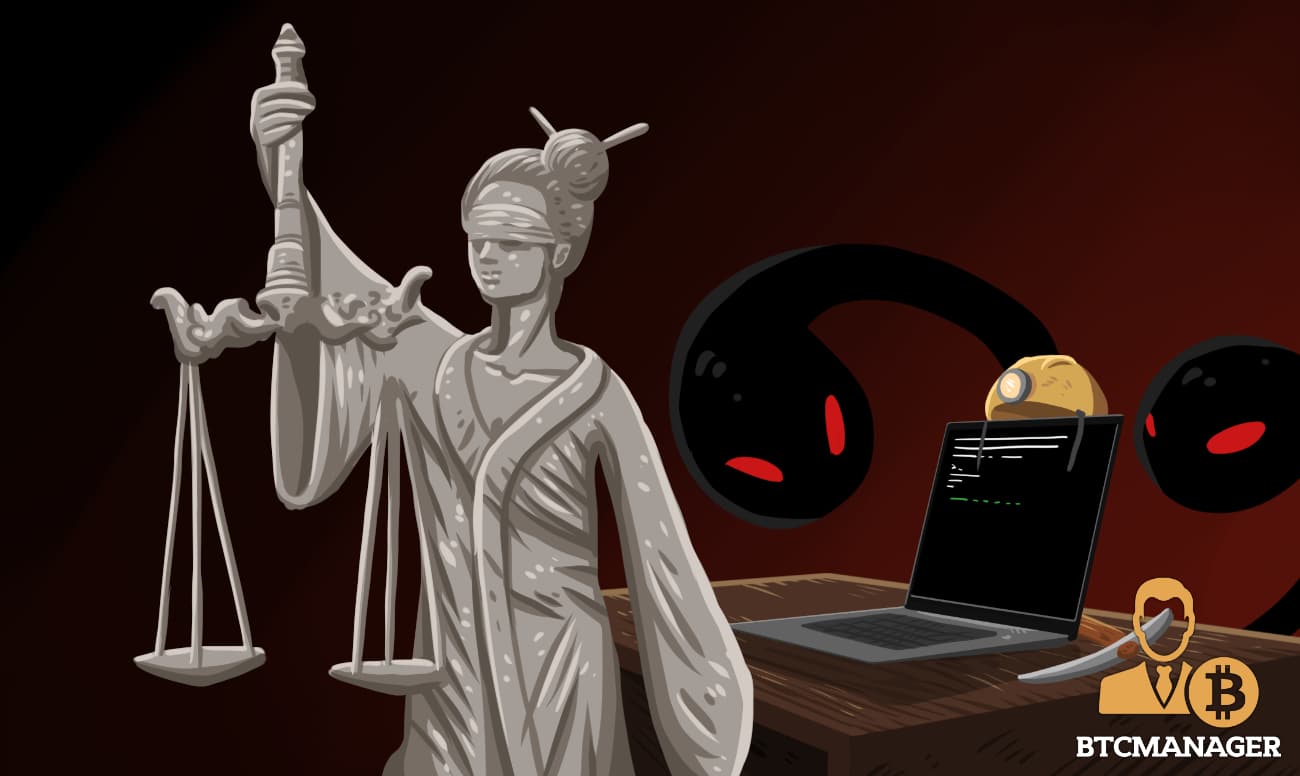 A court in Japan has acquitted an individual accused of embedding a cryptojacking malware in his website to surreptitiously mine cryptocurrency using the computing power of the visitors to the site. Local Japanese media platform, The Mainichi reports that the court ruled that such activity wasn't a criminal offense. Meanwhile, Internet security experts continue to express alarm over the growing threat of cryptojacking attacks.
Punishing Cryptojacking Would be Excessive
The Yokohama District Court on March 27, 2019, ruled that an individual charged for cryptojacking, illicitly mining cryptocurrency using the computing resources of others, was innocent of any crime.
According to the details of the case, the individual in question embedded the Coinhive cryptocurrency mining malware onto his website in October and November 2017.
In its judgment, the Presiding Judge, Toshihiro Homma declared that any punishment for the alleged activities of the accused would be excessive. Judge Homma went on further to say:
"[The actions of the accused] do not constitute a crime as we cannot say embedding the program was socially unacceptable."
According to the court's ruling, cryptojacking exploits could not be considered malware or computer viruses. However, the court did mention that the actions of the accused did encumber the victims, but the effect of such encumbrances was ultimately deemed to be minor.
Potentially Dangerous Precedent
Prosecutors on the case had called for a fine of up to 100,000 yen (about $900). Counsel for the prosecution informed the court that the victims who were none the wiser as to the cryptojacking had to pay higher electricity bills.
Such a landmark decision by the court in Yokohama could have negative implications for the fight against the rising threat of cryptocurrency mining malware. What the ruling describes as a minor inconvenience could cost a considerable sum in electricity bills as well as other costs.
An IBM X-Force report from late February 2019 shows that cybercriminals are increasingly pivoting away from ransomware attacks into cryptojacking. According to the report, cryptojacking went up by a whopping 450 percent during the course of 2018.
Such is the spread of cryptojacking that hundreds of thousands of websites are currently infected globally. App store platforms like Microsoft and Google continue to remove newly discovered cryptojacking apps. No corner of the Internet framework appears safe as routers have also been known to be infected with cryptocurrency mining malware.
Internet security researchers say the less disruptive nature of cryptojacking forms part of the allure for cybercriminals. However, while siphoning the computing resources of others to mine cryptocurrencies might seem a minor infringement now, experts warn that more sinister attack vectors could evolve if not dealt with decisively.