CryptoLocator Provides P2P Marketplace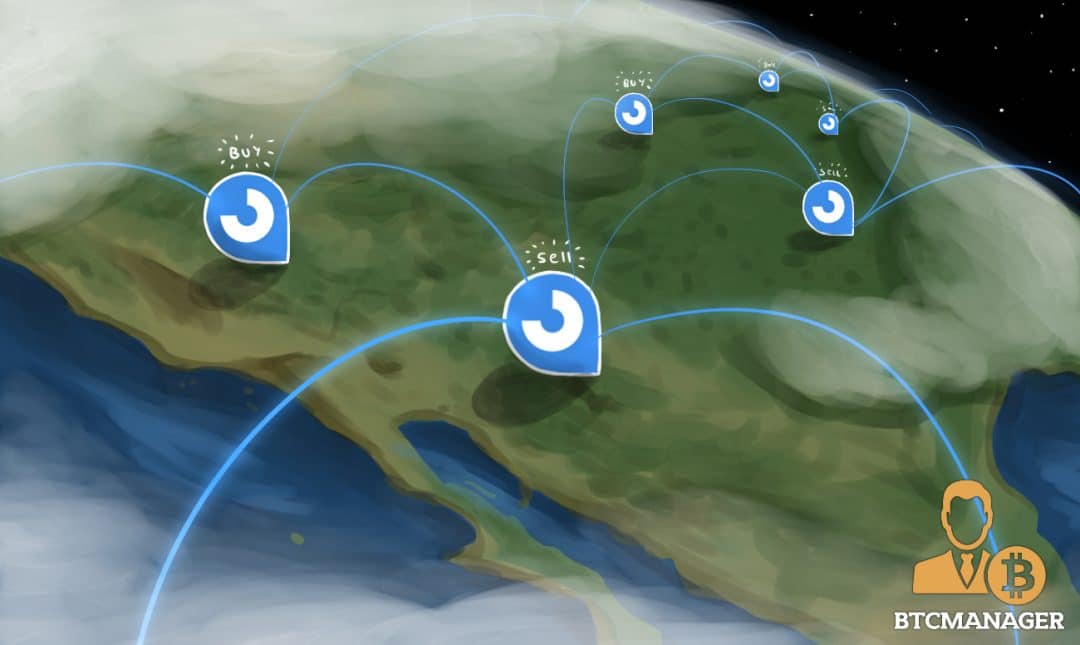 A venture-funded p2p marketplace Cryptolocator enters the market aiming to deliver a new secure and convenient solution for Ethereum and altcoin trading.
Ethereum Network
The Ethereum network was recently reported to overcome Bitcoin with almost a twice as large transaction count. As pointed out by Ethereum analyst Donald MacIntyre, after the Byzantium fork the network was processing over 500,000 transactions per day against an average 323,000 daily transactions of Bitcoin.
While the interpretation of this claim is up to debate, Ethereum is gaining popularity and, what's crucial, the system can process the increasing load adequately. While the second most well-capitalized blockchain seems to be gaining momentum, the surrounding infrastructure for Ethereum is yet to catch up.
The amount of cryptocurrency exchange platforms is high and growing, but the demand for Ethereum-centered trading solutions is yet underserved. Top destinations, such as Poloniex, Kraken, Bittrex, or any other centralized exchange, may have security issues and mostly offer a limited variety of trading pairs with ETH. Projects like EtherDelta, or Bitfinex's Ethfinex, focused on Ether and ERC20 tokens trading, are often confusing for new users and may fail to provide sufficient liquidity.
Said deficiency gives way to new initiatives seeking to fill the gap. One of the new projects that offer a platform tailored to fit the specifics of Ethereum trading is Cryptolocator. Unlike the majority of emerging blockchain startups, Cryptolocator is an entirely venture-funded project, providing a p2p marketplace for Ethereum and altcoin trading.
Cryptolocator Specifics
The platform entitles its users to pick the desired terms of their deals and offers a compelling assortment of payment methods and trading pairs. Since Cryptolocator is a peer to peer platform, buyers and sellers interact without intermediaries, potentially achieving higher processing speed, more transparency, and lower costs of each transaction.
To comply with high-security requirements, Cryptolocator employs two-factor authentication, encrypted SSL connection, and DDoS protection handled by a top fintech security provider. To ensure fair deals, the platform freezes both parties' assets on an escrow until the agreement is concluded. Additionally, every Cryptolocator user has their rating that shows how other traders perceive their experience with the user in question.
Among the other advantages, the project offers round-the-clock support by a team of technical, legal and financial specialists, and an international website localized in English, Spanish, French, Italian, Russian, Portuguese, and Chinese.
Cryptolocator platform is already operational, but the more significant part of planned features is yet to be deployed. According to the developers, the upcoming updates will include a broader range of trading pairs, mobile apps for Android and iOS, enhanced merchant functionality, and more distributed mechanic integrated with Ethereum blockchain.