Dallas Mavericks Will Soon Accept Bitcoin and Ethereum for NBA Tickets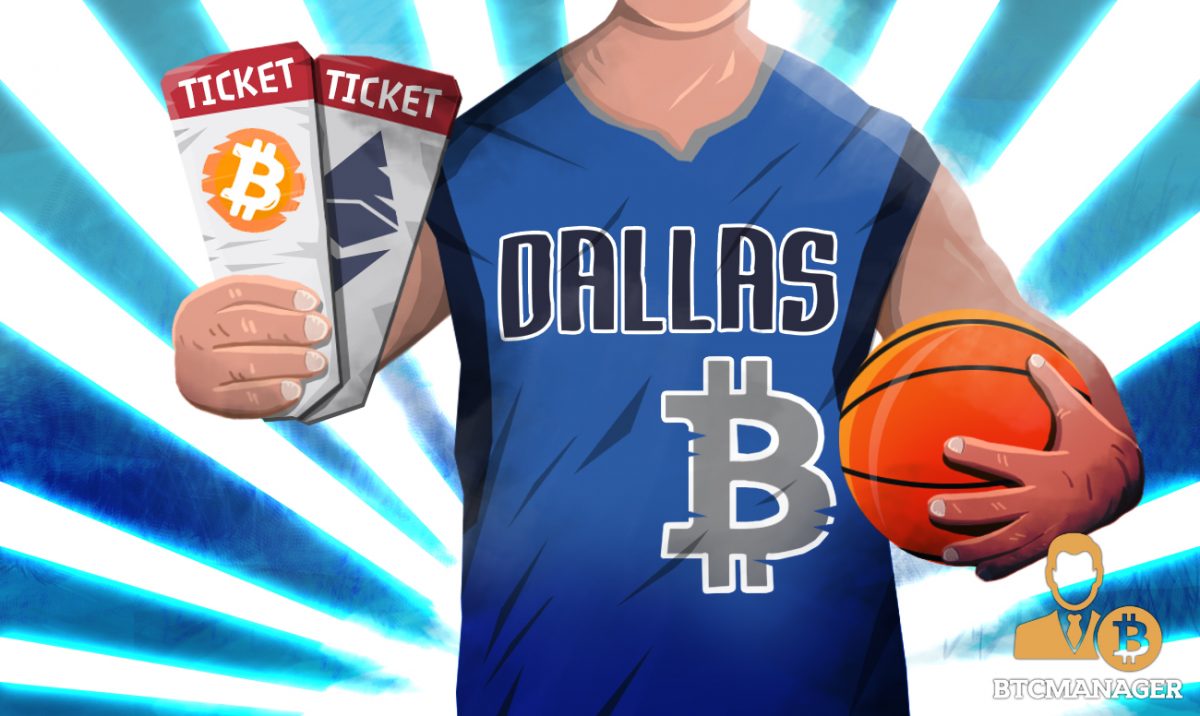 Owner of the Dallas Mavericks Team, Mark Cuban, has announced the team's adoption of Ethereum and bitcoin as payment methods for NBA tickets next season.
Dallas and Sacramento
The news first came in the form of a tweet on January 16, 2018, when a fan asked whether the ability to use cryptocurrency for ticket purchases was coming soon.
Later, Cuban cemented this statement in an email to Fortune, stating that the Mavericks would be accepting bitcoin, Ethereum and digital tokens "from companies we have business relationships with."
The Dallas Mavericks are not the only NBA team to have shown interest in the idea of cryptocurrency payments. In January 2014, the Sacramento Kings became the first sports team to introduce bitcoin-based payments through BitPay.
The total number of teams using digital currency based payment channels are obviously limited for now, but that may stand to change with the market's growing popularity.
Catering to Vendors
That said, the cryptocurrency market is currently facing turbulent times with widespread issues of high transaction fees, long confirmation times and extreme volatility plaguing almost every major coin. Merchants such as Steam have, in fact, been moving away from supporting cryptocurrency-based payments.
At the time of writing this article, the fees for a single bitcoin transaction ranges between $15 and $20. Transaction fees typically depend on a whole range of factors including mempool congestion and how quickly the operation needs to be settled. However, only a month ago, in December 2017, that figure was closer to $35.
In effect, this means that every single transaction, even those involving negligible amounts of bitcoin, is subject to an exaggerated fee that could be as high as 100 percent of the sum itself.
For retailers such as Steam and ticket vendors belonging to sports teams such as the Dallas Mavericks, these high fees quickly become untenable since transactions on such platforms do not usually exceed a hundred dollars at a time.
In a blog post published by Steam in January 2017, the company stated that when it first began accepting bitcoin payments several years ago, the fees for each transaction was no more than 20 cents.
That, in addition to the increased market volatility over the past year, motivated the video game platform to move away from cryptocurrency-based payments. The blog post did also state that the company would evaluate the situation at a later date and possibly choose to re-enable the payment method if the situation improves.
Merchant Adoption
Even though news of bitcoin adoption by merchants is not met with as much enthusiasm as when the cryptocurrency first gained critical mass, sports teams supporting them is a step towards mass recognition for the ecosystem.
Mark Cuban's announcement comes at a worrying time for the digital currency ecosystem though. The rising momentum of the market in 2017 has been mostly absent after the New Year with all significant cryptocurrencies declining significantly.
While corrections of 30 percent are regularly observed, bitcoin has currently lost close to half its value since peaking at around $20,000 in December 2017. The crash, so far, has been largely attributed to Asian markets attempting to regulate and crackdown on cryptocurrencies.