Dapp Platform Moralis Welcomes Craig Hammel as Senior Technical Advisor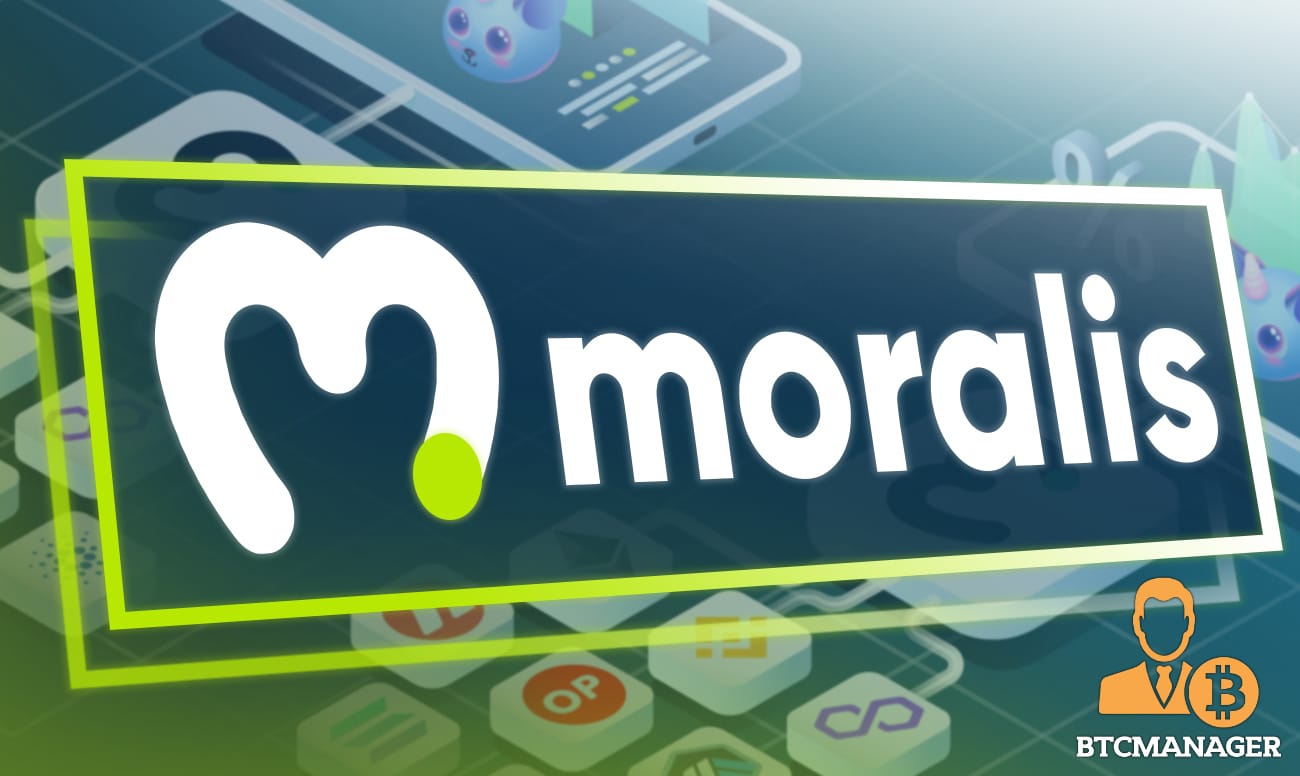 The decentralized applications platform Moralis has announced Craig Hammel as senior technical advisor. Craig, the first engineer to work with Coinbase, will help Moralis in its quest to encompass multiple blockchains.
Moralis's New Senior Technical Advisor
Moralis, a Dapp platform, has said that it is glad to welcome Craig Hammel to their team as their Senior Technical Advisor.
The platform aims to create a Web3 ecosystem that encompasses different blockchains. To realize this aim, they will be using the services of Hammel to develop their products entirely.
Hammels was the first engineering employee for the cryptocurrency exchange, Coinbase. He saw the potential in its initial designs and decided to hop in and make it to what it is today. Hammels now has another challenge to level it up to a household name for crypto enthusiasts by joining Moralis.
What Is Moralis?
Moralis is a blockchain development platform created in 2020 that powers Dapps. It works on complete end-to-end blockchain application development to help developers to have a more manageable working time. Its design allows developers to build highly scalable and secure Dapps in less time while also saving their resources.
This Dapp platform became popular after its recent $13.4 seed funding round in collaboration with EQT Ventures.
Per the company, that particular seed capital will fuel their product development and corporate expansion. The funds will also help them bring their user-friendly interface for Dapp development to a broader audience.
Moralis's recent Web3 development once came to his rescue may shake the crypto space to its roots, and the nod from Hammels signs it. Hammels is reputable due to his great works with Coinbase since it was lesser known till now. However, the results of his collaboration with this Dapp platform are up to time to tell.
Craig Hammel Comments on His New Outing with Moralis
According to Craig Hammel, Moralis is an effective development tool that came to his rescue once while doing a Web3 project. He compares the platform with owning an infra team or the missing piece that will aid thousands of developers to build on blockchains. He also says that he is glad to help the Moralis ecosystem and its dev team level up.
Blockchain developers face a rough time due to the lack of innovative tools and solutions to improve their experiences. Therefore, the problem that Moralis is addressing will fill in a space where there is no unified solution for cross-chain development. The blockchain platform will usher in a better user experience for front-end developers.
However, the future of Moralis in its quest for making cross-chain Dapp development easier is up to time to tell.