Dapper Labs' NFL Version of the NBA's Top Shot Publicized, Tencent Suspends Huanhe NFT Sales, AFL NFTs Sold Out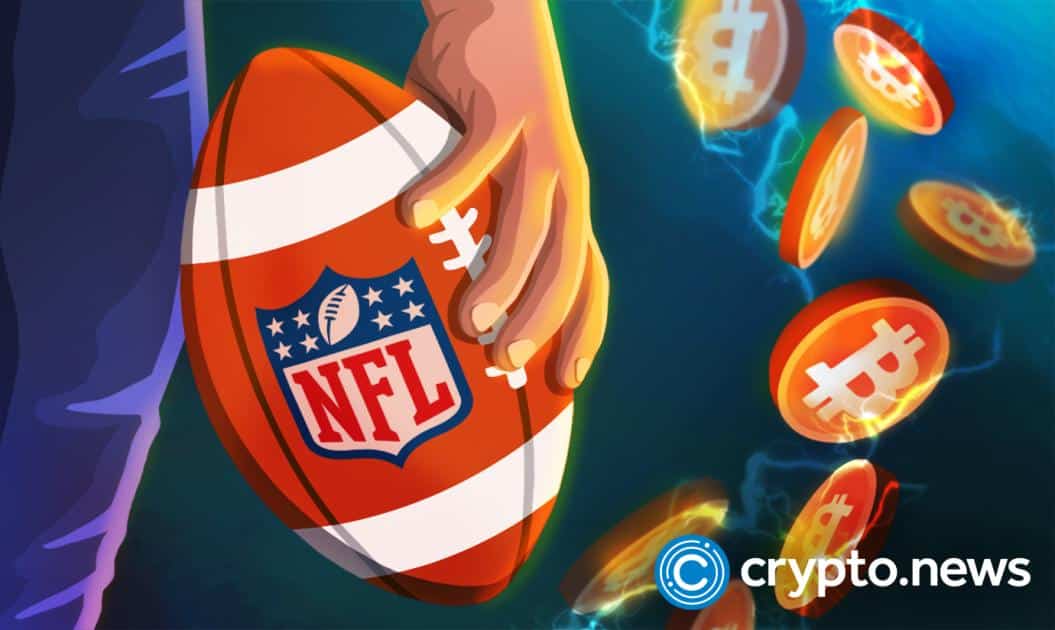 This week, Dapper Labs launched the sales of NFL NFTs. AFL has seen its limited edition NFTs sell out in just 12 hours as Africa witnesses the dawn of the first metaverse in the region, Africarare.
Dapper Labs NFL 'Top Shot' NFTs Now Open to the Public
Dapper Labs announced this week that NFL All Day, the officially-licensed NFL NFT collectibles platform, is now available to the public.
NFL All Day was announced last autumn to launch by the end of the previous NFL season, which concluded in February with Super Bowl LVI.
However, after launching in that form last December, it has stayed in closed beta, gradually adding more and more people as it has made improvements and added features over the following several months.
NFL All Day, like Top Shot, offers tokenized video highlights as NFT items can be purchased, sold, or exchanged on Dapper's marketplace.
To commemorate this week's public debut, NFL All Day will release a new "Headliners" pack of NFT moments on Friday, featuring the platform's first Legendary-edition moments from Tom Brady and Derrick Henry. There will also be additional highlights from Trevor Lawrence, Jalen Ramsey, and others.
NFL All Day has engaged Kansas City Chiefs quarterback Patrick Mahomes to help with the public debut, as revealed in March. Mahomes is the face of All Day and appears in platform advertisements.
Tencent Suspends Sales on Its NFT Platform Huanhe
Tencent Holdings, the Chinese internet behemoth, said on August 16th that its NFT platform Huanhe would no longer offer digital collectibles to the public. This statement comes as the country's regulatory scrutiny of NFTs intensifies.
Tencent released a statement that said, "Based on the company's consideration to focus on its core strategy, Huanhe is making adjustments to its business."
Owners of current collectibles, however, will be free to keep, exhibit, or request a refund, according to the Shenzhen-based Corporation.
To distinguish them from cryptocurrencies, which are prohibited in China, most domestic platforms avoid using the phrase "NFT." Instead, they refer to them as "digital collectibles."
Limited-Edition NFT Release From AFL Sold Out in Less Than 12 Hours
The Australian Football League (AFL)'s inaugural limited edition drop of non-fungible tokens (NFTs) sold out in less than 12 hours on Wednesday.
The AFL Mint program was used to debut Ripper Skipper 2022, letting anyone who joined the 'allowlist' acquire one of 3,800 packs earmarked for the drop. The packets were sold at 34.39 USDC apiece.
The Ripper Skipper 2022 NFTs comprise 78 major events and highlights from the 2021 Season in both video and audio forms. Each pack contains three "moments" in three rarity tiers: common, deluxe, and ovation. Limited edition digital material is also available; first-drop participants have a 10% chance of receiving an AFL Mint Genesis Ball.
While the original mint sold out in hours, the general public will be able to purchase more on August 24th.
Africa's First Metaverse, Africarare, Opens to the World
This week, Africa's first metaverse, Africarare, has opened to the world, intended to unleash African innovation and connect Africa to the global digital economy.
Plans for the commercialization of the 3D virtual reality experience set in Ubuntuland, a virtual environment that combines creativity, cryptocurrency, and commerce, were unveiled at an event in Johannesburg.
In Ubuntuland, there will only ever be 204 642 virtual pieces of land accessible, comprised of various village sizes across multiple community centers, and several corporations such as MTN, Africa's largest multinational mobile telecoms company, and Austria-based World Data Lab, have already made their purchase.
The money in Ubuntuland will be the $UBUNTU token, which will be released later this year and built on the Ethereum network.
Africarare will also feature Two art galleries dedicated to highlighting Africa's prodigious inventiveness.
Aftermath Islands Announce Comprehensive Metaverse Multi-chain Collaboration for Global Sports Fans
LootMogul and Aftermath Islands Metaverse have announced a multi-chain metaverse partnership that will expedite the adoption of blockchain gaming for sports organizations and athletes and truly deliver an immersive sports fans experience.
The companies are creating a new virtual island dedicated to sports gaming. They are creating unique customized Avatars for celebrities and collegiate and professional athletes, allowing them to engage in Web 3 activities and the metaverse.