Dash Versus Monero is not a Debate we Should be Having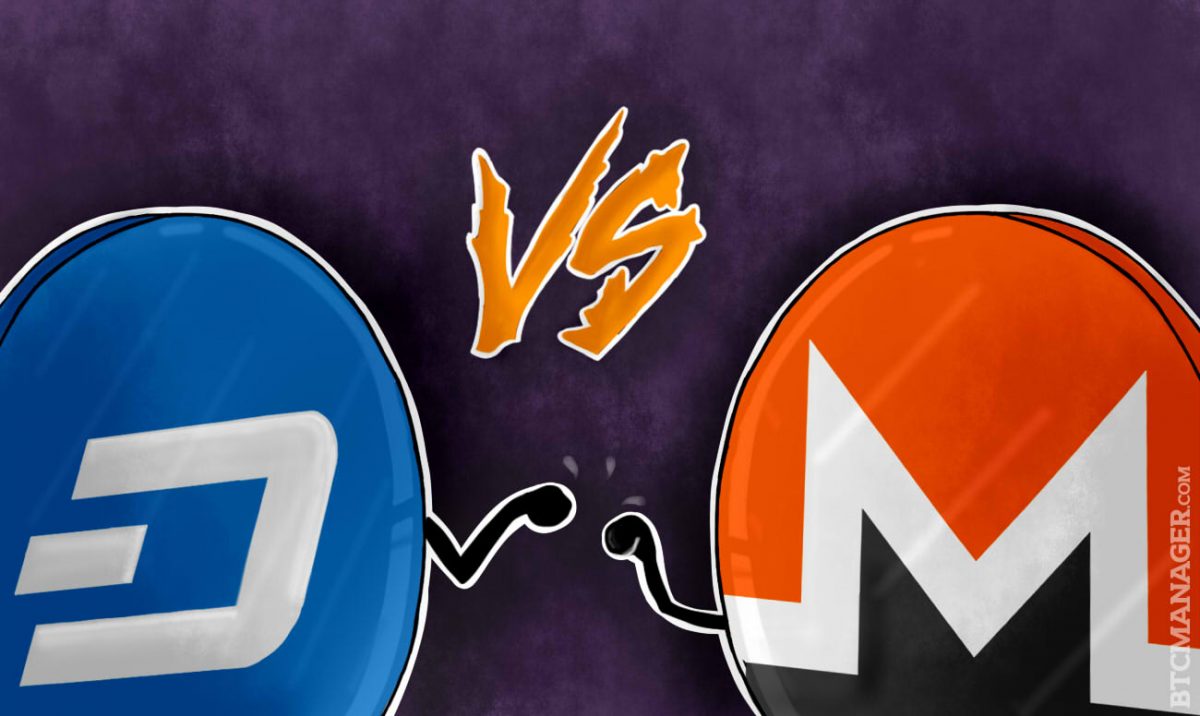 On the principle of what makes a cryptocurrency valuable, both Dash and Monero have a lot to offer over bitcoin and the other top market-capitalized digital currencies. They are both incredibly small in comparison to Bitcoin's market capitalization and adoption level. But every great idea has to start somewhere.
Where both of them offer a deeper layer of privacy that is what is decidedly stronger than Bitcoin's ability, Dash and Monero start to split off on their core offerings in ways that matter more to some people than others.
In what has become a highly competitive world of market adoption and investment in the way of cryptocurrency, Dash and Monero each have a long way to go to reach their true potential as robust, mass-market ready options, however, they might be better suited to help each other get there, rather than hold each other back through pointless squabbling.
Dash's Governance and Treasury Go A Long Way
Dash has had the foresight to launch some major promotional activities in recent months through the arm of its governance treasury. By allowing members of the community to apply for funding for anything from development work to marketing work, Dash has been able to pay for some considerable PR coverage through various forms of media.
Most notable in the forms of push-marketing from Dash has been the web-video series Dash Detailed, hosted by Amanda B. Johnson. In truth, she has done a great job in amplifying a fairly well-honed PR message about Dash, explaining the core competencies of the digital currency to those who may not be able to comb through Dash.org's seemingly endless pages of technical documentation.
Dash's former identity as Darkcoin gave it a strong reputation among those in the digital currency community that strongly valued privacy. As Darkcoin evolved to Dash, a play on the term "digital cash", the digital currency continued to evolve to offer even more than privacy features alone. What it has become is more mature and move diverse in what it offers users of various levels. Something a bit more geared towards mainstream usage.
On a basic level, Dash is very fast in its standard transactions and its Instasend and Privasend features have even more functionality for a bit more of a fee, making it ideal in a retail setting. If people started using Dash only for the purpose of sending and receiving digital cash peer-to-peer payments, it would be among the best options at the moment.
Add on top of that the Masternode offering which allows unique passive earning potential to investors as well as special governance voting capabilities, Dash really has honed in on having a legitimate ecosystem surrounding its once privacy-only focused offering. They have also got some big players in the mobile wallet space integrating with them, including Jaxx and Mycelium, helping to expose Dash to mainstream audiences.
Monero's Dogged Approach To Privacy Above All Else
Monero is the hot-shot at the moment as far as digital currencies go. As reports go, it is even more privacy-centric than Dash. Being accepted by the Darknet as the digital currency of choice is serious street cred for digital currency enthusiasts. Darkcoin, Dash's predecessor, had been used by some illegal and seedy operations in the past as well due to the privacy features available, but Monero seems to take privacy to an entirely new level including untraceability features such as hiding IP addresses and transaction amounts. Really, what's not to like about that?
However, with such a grassroots effort, which seems to have pushed Monero's value through the roof, for those who value their anonymity online, this comes with a higher level of barrier to entry than Dash and many other digital currencies. The true wallet and full node offered by Monero is primarily run via a command line. There's no official Monero wallet available either and after a quick search in the Google Play store, the one Monero wallet available asks for email addresses, Facebook and Google+ credentials. Hardly private, in that regard.
However, Jaxx have seen some interest from the Monero community regarding integration with their blockchain wallets and the Shadow Project have floated the idea of compatibility with Monero in their slack channel recently, if only just to give the cryptocurrency a much-needed wallet.
Dash and Monero – Not Bound To Each Other's Destiny
The big question about where Dash and Monero will head in their market share is what type of person do they envision using their digital currency?
Assuming Dash wishes to continue to focus on offering merchants quick and reliable peer-to-peer payments, as well as investors in Masternodes the ability to earn consistent revenue off of mining rewards, it appears Dash will need to lean into the straight and narrow path of compliance sooner or later. Anonymity and mass-adoption don't mesh well in the current political and regulatory climate, as Bitcoin has found out the hard way.
Monero, on the other hand, really can corner the market of anonymity. There's no telling how big the market of privacy-demanding users is, however, if Monero pushes hard to develop a GUI and mobile wallet which will preserve its core offering, there's likely a large swath of people who will at least use Monero in some capacity for the foreseeable future. Monero definitely could use some of the governance and PR push that Dash generates from its treasury, however for what it lacks in that department, it more than makes up for it with enthusiasm within the community of developers and users.
These two currencies have some vague similarities, however there are more differences in what they are and what they likely will be. Therefore, the communities surrounding them would be better off focusing energy on development and community building rather than attacking the other side with negative remarks.
However, all of this is easier said than done, as bitcoin, ethereum and other top cryptocurrencies have demonstrated time and time again.