Data Shows Bitcoin Investors Are Preferring "HODL," 60% BTC Unmoved in a Year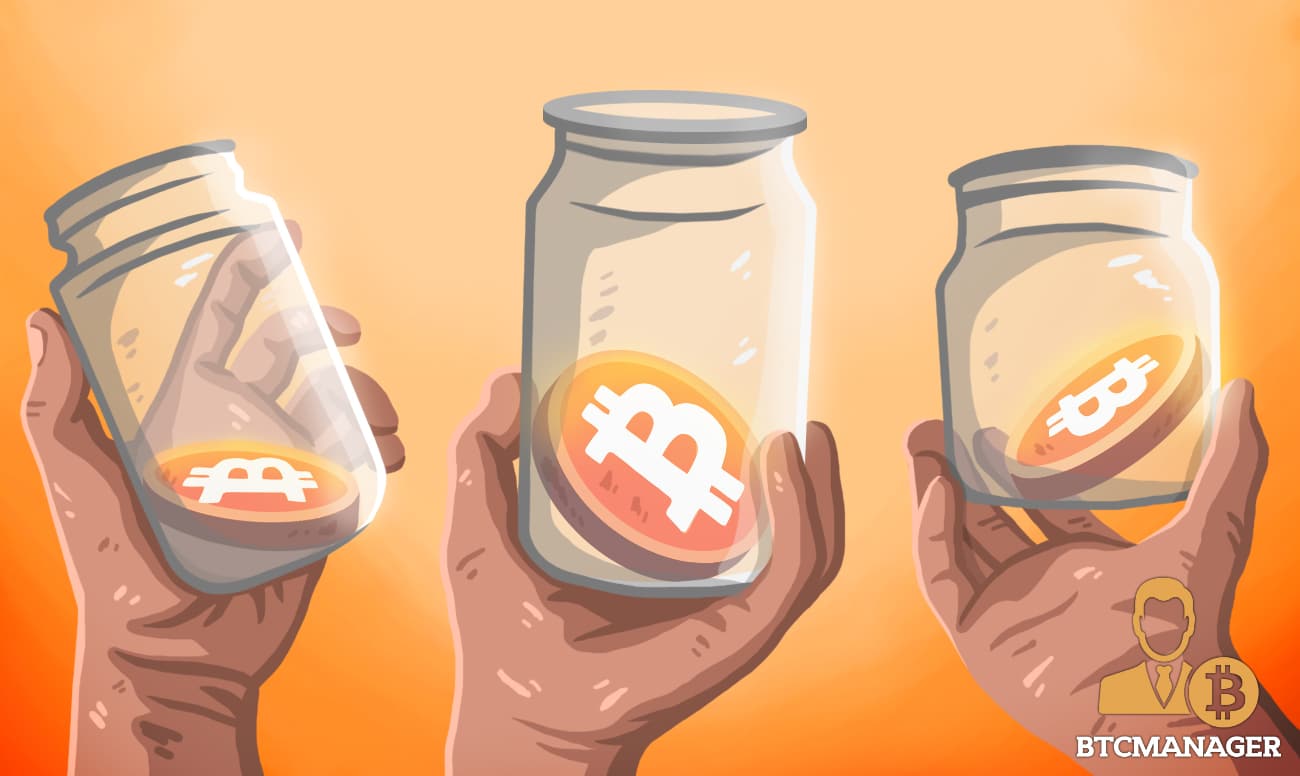 Bitcoin investors seem to have matured with the market. While the crypto space is infamous for attracting a lot of new traders looking to make a quick buck, on-chain data indicates "buy-and-hold" has steadily become the preferred approach for the majority. 
Shifting to HODL
Cryptocurrency market intelligence firm Glassnode shared its findings of the Bitcoin market over the weekend, concluding over 60 percent of Bitcoin has not moved in over a year. The last time such metrics were observed was before 2017's infamous bull run — a period that saw Bitcoin move over $20,000 on some crypto exchanges. 
The metrics show investors have become more optimistic about the longer-term growth of the cryptocurrency market. Presumably; advances in technology, legal areas, DeFi, and the increase of institutional investments in the crypto space may be some factors causing the shift in sentimental.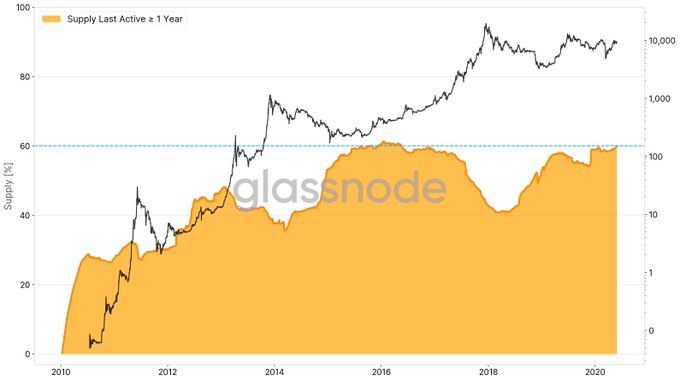 (Source: Glassnode)
Global turmoil, decreased trust in equity and traditional markets, and the fears inflation after excessive money printing, as investor Paul Tudor Jones outlines, could be considered as other major factors.  
Bitcoin fell over 40 percent in March 2020, an event now colloquially known as "Black Thursday" cryptocurrency circles. Still, the market seems to have shaken off the setback — almost making a full recovery within weeks. The now-concluded Bitcoin halving event could have been the catalyst for the quick rise at the time, meaning the continuality of rising prices is no guarantee. 
Marketcap is Misleading
Glassnode believes investors are taking advantage of low-prices to increase their Bitcoin holdings if data is considered. The "Hodler Net Position," another metric on Glassnode which calculates the monthly position change of long term investors, has continued to remain positive and has reached new highs. 
Meanwhile, crypto data firm Coin Metrics argues "dormant" Bitcoin, or amounts remaining unmoved for long periods, should not be a part of calculating the currency's market cap. At the time of writing, Bitcoin's network is valued just shy of $180 billion, as per data on CoinMarketCap. 
But Coin Metrics believes such data can misrepresent the health of the Bitcoin network. Instead, the firm recommends using 'Realized Capitalization," explaining:
"If a coin last moved in 2017 when the price of the asset was $2,500, that particular coin would be priced at $2,500 instead of the current market price."