Dear Britons: Consider Swapping Your GBP for Bitcoin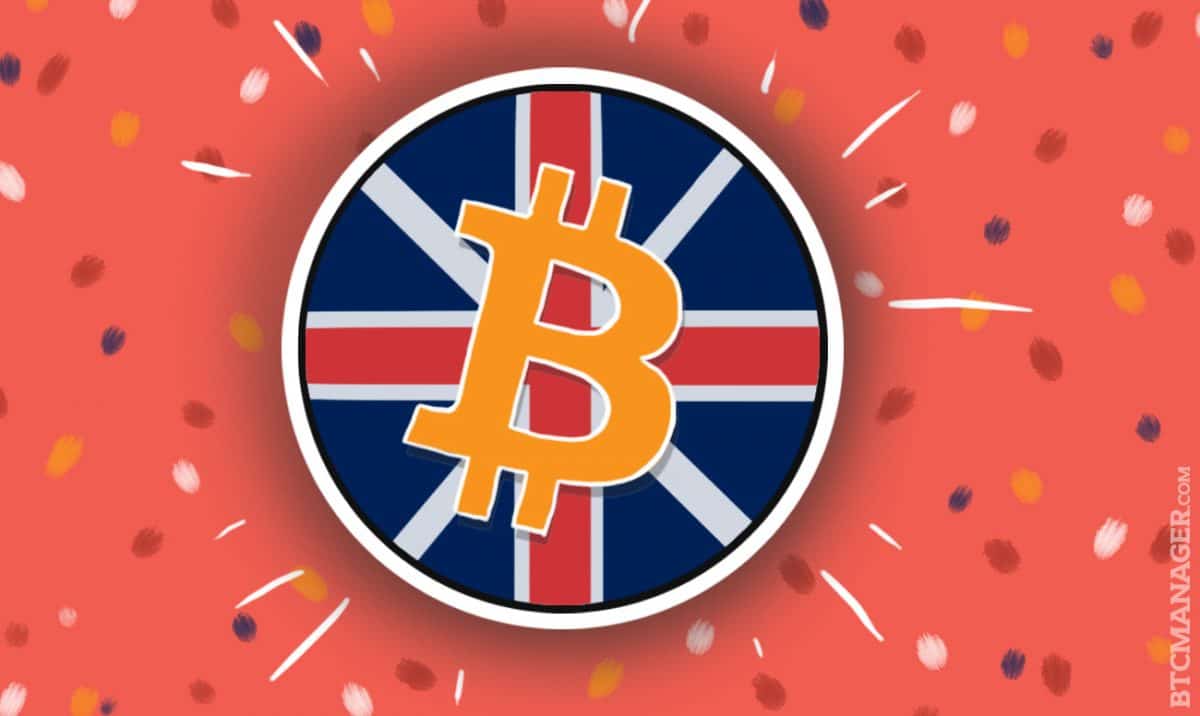 Britain has become the first-ever country to leave the European Union after referendum results showed this morning that the "Leave" campaign trumped with 51.5 percent of the popular vote. In terms of economics, what this means for Britons, and indeed for the rest of the E.U. and the world, will become evident over the weeks and months ahead. But as we enter an uncertain economic time, there are some good reasons to take a look at Bitcoin — a digital currency that transcends borders. Here are some good reasons to consider swapping out your GBP for BTC.
Loss of confidence in the Pound
The British Pound, traditionally the strongest and most stable currency, has entered free-fall mode, losing over 8 percent of its value so far today. However, this has galvanised Bitcoin's status as a safe-haven asset with gains against all fiat currencies, especially the Pound, with XBT-GBP up 13.33 percent so far today on the Kraken exchange. XBT-GBP is at £476.00 and has so far tested the £500 psychological level; a break of this handle will encourage more buyers to enter the market. With great economic uncertainties ahead for those of us in the U.K., this is a great time to convert Pounds into Bitcoin.
The Pound touched 30-year lows against the U.S. Dollar in response to the referendum decision. A move out of the European Union also means leaving the 'Single Market'; this allows the free movement of goods and services and direct access to over 500 million consumers, the largest market on the planet. Exiting the 'Single Market' will have a negative effect on our trade and will serve to dampen economic growth in the short-term: that is undeniable. Schroders have warned that a period of 'stagflation,' the combination of rising price levels and a slower rate of economic activity, will follow.
Purchasing power and trade uncertainty
New negotiations need to be made and it is not clear yet how high tariffs, quotas and other trade barriers and non-trade barriers will be on British goods or services and vice versa. Therefore, as the outlook has deteriorated overnight there has been more selling interest in the Pound. How low it will go in this unprecedented time is difficult to determine. But we should see Bitcoin continue to steadily rise against the Pound and Britons should act to preserve their purchasing power over this very uncertain time.
Scottish malaise
Every single voting area in Scotland voted to stay in the European Union. The Scottish National Party leader, Nicola Sturgeon, highlighted earlier this morning that the Scottish people have spoken and do not wished to be dragged out of the E.U. against their own will. A break-up of Britain into separate states could also have a further, negative effect on the value of the Pound. This possibility is another reason to have Bitcoin, instead of Pounds, in your wallet. As the procedures and plans to enable an independent Scotland become clear and are implemented, XBT-GBP is expected to outperform other currencies.
Consequences of protectionism
Some Britons were queuing to exchange Pounds for Euros and Dollars outside currency Bureaus yesterday in anticipation of a leave vote and a hammering of the Pound. However, fiat currencies, especially the Euro, are likely to suffer as well, as this is a firm step toward protectionism and some European countries may retaliate. Also, bank fees and charges for travelling are likely to rise as services regulation becomes unentangled and un-harmonized. Moreover, other European countries are now also pondering leaving the E.U. and taking a leaf from Britain's book.
The Dutch, for example, are now considering holding a referendum, and even a partial breakdown of the Euro could be catastrophic. With such possibilities ahead, those travelling will no doubt have a hard time exchanging at a favourable or easily comparable rate as both domestic and foreign currencies will be highly volatile. To protect yourself from such volatility, hold Bitcoin in anticipation of travelling to Europe as the risks for the Euro are also very skewed to the downside as compared to 24 hours ago. Then you can spend the virtual currency abroad or exchange for Euros on various Bitcoin exchanges.
Advantages for small and medium-sized enterprises
Small and medium-sized enterprises (SMEs) in the U.K. also stand to gain from Bitcoin to make international transactions easier and reduce exposure to increasingly volatile fiat currencies. Firms are also worried that investment in traditional forms will be sharply reduced. SMEs could look to the virtual currency communities to enable them to purchase or upgrade their capital and invest in their businesses. This morning, the Bank of England governor Mark Carney reassured the public and the markets that £250 billion is available to be injected into the economy. The possibility of further quantitative easing and lower interest rates serves to act as a bullish long-term fundamental for Bitcoin against the Pound.
Bitcoin can't be manipulated like fiat
More importantly, this situation highlights an enlightening fact; there is no central authority over Bitcoin. The Bank of England will have to issue more money into circulation and artificially manage interest rates to induce growth. Bitcoin's fixed supply, on the other hand, could push it higher if 'Brexit' becomes an excuse for more money-printing from the Bank of England. While Bitcoin recognizes that no central authority is more efficient than the market, Mark Carney's attempt to bring about calmness may at any time be tested and rejected by the market. Also, let's not forget the attack on the Pound when it was booted out of the European Exchange Rate Mechanism in 1992, where the currency sharply declined despite efforts by the government to prop-up its value. A similar situation could unfold in the coming weeks.
Looking ahead
While most economists are certain that, over the short-term, this decision is on balance negative for the U.K. economy, no-one knows whether in the long-run this will be a more mutually desirable outcome. But as Britain restructures its relationship with Europe and with the Pound suffering a fallout from the short-term outlook, now could be the best time for Britons to explore the opportunities to start building their wealth and enhance their businesses via Bitcoin and its associated technologies.
Want to learn more about Bitcoin? Check out our Guide to Bitcoin articles and Glossary of Terms.