Decentralized Data Storage Network Filecoin Gears for September Launch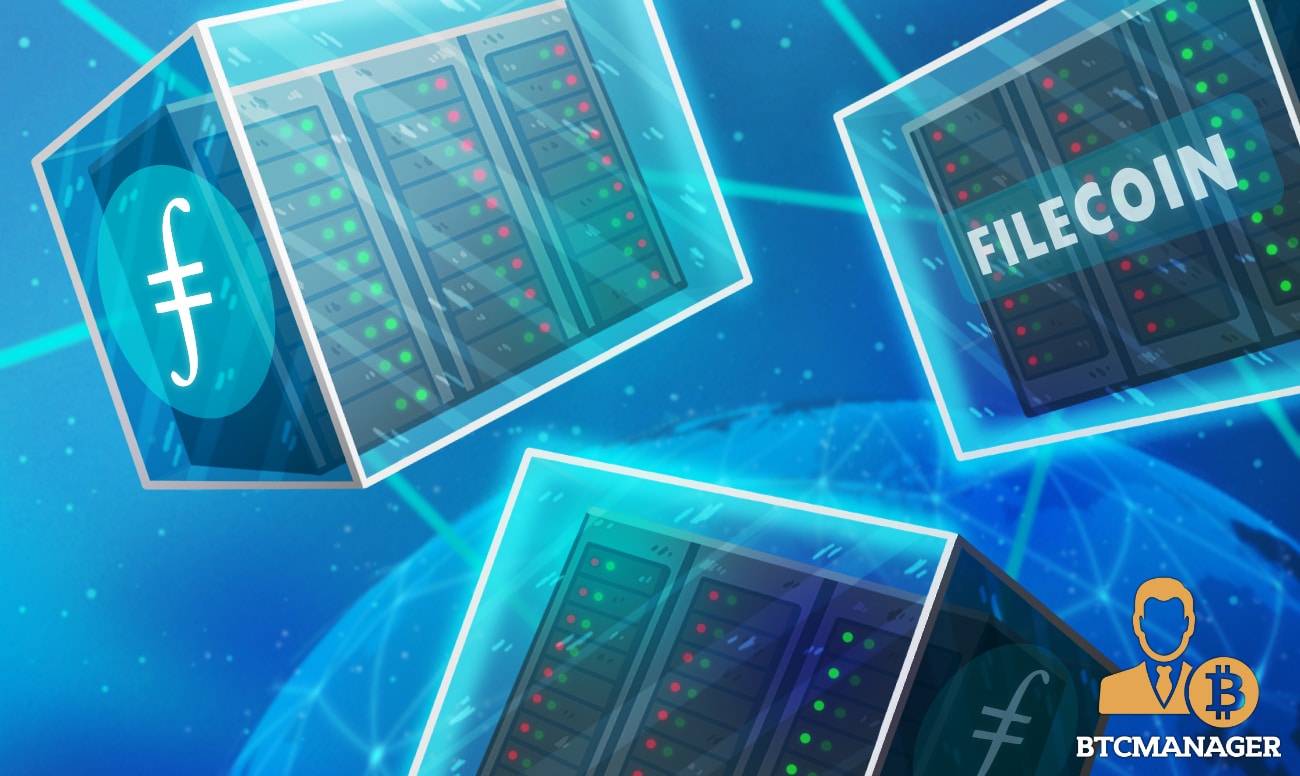 Peer-to-peer (P2P) data storage blockchain network Filecoin is poised for September launch to compete with the existing data storage heavyweights, Bloomberg reports, August 3, 2020.
Filecoin Looks to Decentralize Data Storage Space
The centralization of data storage on the Internet in the hands of the few tech juggernauts such as Amazon and Google has been a major point of pain among web surfers who value privacy.
To date, there have been several instances of tech giants leaking or selling confidential user data to third parties for monetary benefits. Blockchain-based P2P data storage network Filecoin wants to fix this.
Filecoin is eyeing a September launch to decentralize the Internet by developing P2P storage solutions akin to how a bitcoin (BTC) transaction takes place between two individuals.
For the uninitiated, Filecoin was developed by Protocol Labs, an open-source R&D lab that aims to build protocols, tools, and services to radically improve the Internet. At the same time, Filecoin also works with an underlying P2P network to safeguard the network from assault from centralized authorities, for instance, the infamous 2011 ban on the Internet in Egypt during the Arab Spring protests.
Speaking on the development of the network, Filecoin ecosystem lead, Colin Evran, told Bloomberg,
"It's one of the missing pieces of the Web 3 ecosystem."
Adding,
"Anyone can become a data-storage provider, not just the big companies that do that now."
Bootstrapping Network Development
In an attempt to encourage the development of the Filecoin network and its Interplanetary File System (IPFS), the project has inked a deal with ConsenSys Labs to distribute grants worth $1.6 million to developer teams.
As previously reported by BTCManager, Filecoin is set to launch an incentivized testnet to allow users to earn Filecoin tokens for testing the network's efficiency and robustness.
Commenting on the rollout of the testnet, Ian Darrow, Filecoin's head of operations, said,
"The testnet is designed to build, educate, and reward the early community of Filecoin miners who will help prepare the entire network for a healthy, decentralized, and widely distributed mainnet launch this summer. Whether you're an experienced miner or just getting started, the testnet incentives competition is a great time to ramp up your participation on the Filecoin network."
Once the project goes live in September, computer users will have to use Filecoin tokens to buy the network capacity to store their data on the decentralized system. Conversely, users who provide data storage space will earn Filecoin tokens, thereby fostering a symbiotic and self-sustaining data storage network between the users and sellers.