Decentralized IDs: a paradigm shift or a double-edged sword?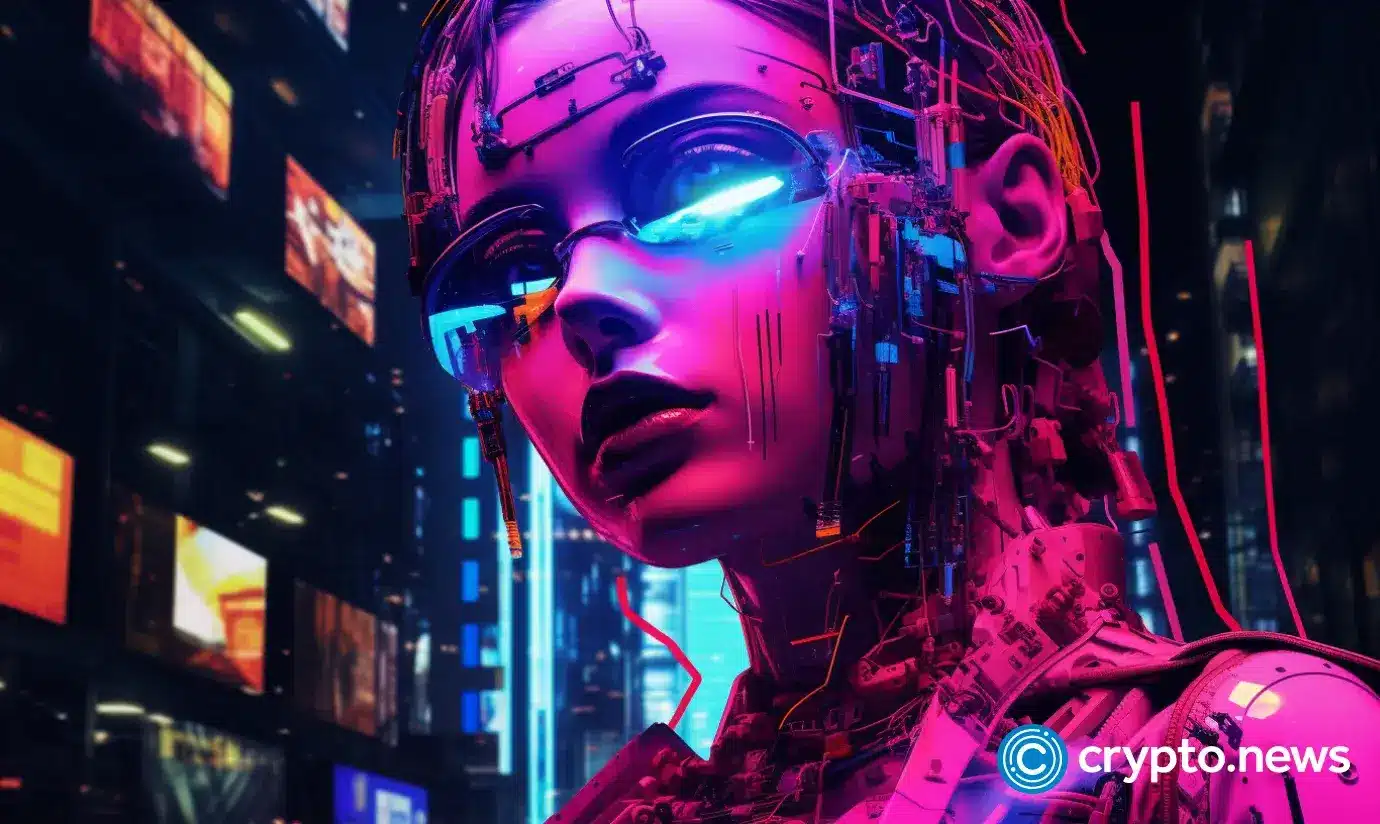 Decentralized identities (DIDs) are at the forefront of online security and privacy solutions for the web3 scene, according to various industry leaders. However, their benefits come hand in hand with significant drawbacks. 
Web3 is a nascent concept aiming to transform the internet into a more decentralized, open, and user-centric space. Under the hood is blockchain, which is also the basis of cryptocurrencies.
But web3 and decentralized finance (defi) transcend cryptocurrency: they also include non-fungible tokens (NFTs), decentralized applications (dApps), and decentralized autonomous organizations (DAOs).
One of the offerings of web3 is digital identity. However, a digital ID can be rather limiting. As a solution, some pundits have proposed DIDs, which offer a fresh approach to the defi and web3 ecosystem. However, these solutions are not without their unique trade-offs.
DIDs: a growing necessity?
In an interview with crypto.news, Jon Hargreaves, the Global Head of Business Development at Elastos, emphasized that DIDs play a crucial role in transforming the way we experience web3. According to Hargreaves, they empower users with self-governance, ensuring their safety and security.
Several industry leaders, such as FSV Capital co-founder Kamlesh Nagware, have championed the integration of DIDs into legacy systems. Last month, Nagware suggested the Indian government leverage DIDs for its "Digital Personal Data Protection Bill."
"Blockchain-based Decentralized Identity […] can play a significant role in India's Digital Personal Data Protection Bill (DPDP) by addressing several key aspects of data protection, privacy, and security."

Kamlesh Nagware FSV Capital co-founder said on LinkedIn.
Nagware highlighted several measures through which this could happen. He believes DIDs bolster data protection and privacy through a multipronged approach. According to him, they leverage irreversible hashing to make personal data pseudonymous. Nonetheless, how effective this can be remains to be seen.
Evin McMullen, the CEO of Disco.xyz, a DI platform designed for the metaverse, noted that in order to appreciate the significance of DIDs, it's imperative to first explore the fundamental reasons behind the necessity for robust digital identity solutions. 
According to him, the internet relies on an identity framework to distinguish between users, manage content, validate digital signatures, and facilitate communication. This fundamental requirement influenced the structure of the internet we have today, featuring elements like URLs and TCP/IP.
"DIDs were created to serve the coordination needs of entities in digital space using different kinds of keys, by the organizations that facilitate that coordination. They were designed to enforce consent on access to data that you control, and make it easy to associate DIDs with other identifiers and service endpoints."

Evin McMullen, the CEO of Disco.xyz, told crypto.news
Moreover, DIDs promote a dynamic content ecosystem, bridging the gap between various types of identifiers, including web2 and web3. He compared the working structure of DIDs to a decentralized "link tree."
"With DIDs, we can take data that exists web2, package it up in a smart contract-interaction-ready, immutable, gas-free form, and control it with keys in the same way we might control tokens. Without this ability, we as an ecosystem cannot enable trust-minimized coordination for non-financial use cases."

Evin McMullen, the CEO of Disco.xyz, told crypto.news
DIDs across the board
Notably, the DID market is a lucrative opportunity, reaching about $640 million in 2022. The market is expected to rise with a compound annual growth rate (CAGR) of 90.3% from 2023 to 2030, per data from Grandview Research.
The need for secure identities and enhanced privacy will likely fuel this growth.
The interesting twist is that DIDs are not only for tech enthusiasts and crypto proponents. They can be applied in various fields, such as IT, telecommunications, healthcare, and government.
"Innovations such as Elastos' 'Elacity DRM for Web3' further amplify the power of DIDs. This is instrumental for enabling new monetization strategies in the web3 ecosystem, where having a verified identity paves the way for Digital Rights Management that rewards the users."

Jon Hargreaves, the Global Head of Business Development at Elastos, told crypto.news.
Government
DIDs could make it easier for citizens to access public services without depending on physical documents or intermediaries. They can also help to prevent fraud, corruption, and red tape while increasing transparency in government operations.
McMullen stressed that governments are already harnessing DIDs in various areas, such as registering companies and providing citizen services. By granting citizens the ability to utilize portable data, governments can significantly enhance the citizen experience, reduce administrative paperwork, and enhance process efficiency, he said.
"For example, governments have implemented a variety of initiatives that allow citizens to carry around signed, digital proofs of various documents, which can then be used to access government services."

Evin McMullen, the CEO of Disco.xyz, told crypto.news
To Hargreaves, merging established identity systems with innovative approaches is important for governments. He believes this leads to streamlined surveillance, cost reduction, and a decrease in fraud and crime. Hargreaves said DIDs allow governments to leverage cutting-edge technologies to enhance their frameworks.
According to Hargreaves, for successful implementation of DIDs, governments should closely work with experts and credible industry partners to drive increased confidence and reliability in this initiative.
Finance
DIDs could enable users to participate in decentralized financial services and products without requiring traditional banks or intermediaries. These IDs would also help financial institutions comply with anti-money laundering (AML) and know-your-customer (KYC) regulations.
DIDs in the social credit system
Decentralized identities can be integrated with the social credit system in several ways to improve the system, depending on the design and purpose of the system.
One approach involves enhancing transparency and fairness within the social credit system. Users may opt to share their verifiable credentials, such as financial history or educational achievements, with the system to demonstrate their trustworthiness.
The social credit system can then use these credentials to determine users' scores, offering rewards or penalties accordingly. Users can also verify the source and validity of the credentials issued by the system and dispute any errors, thereby giving them more control over their personal data.
Another possibility is to leverage DIDs to create alternative, community-driven social credit systems. Users can establish peer-to-peer trust networks based on shared interests or objectives.
They can then issue and exchange verifiable credentials to establish their credibility within these networks and define their criteria for evaluating each other's behavior. This approach allows users to build diverse and inclusive social credit systems that align with their individual preferences.
McMullen discussed the use of identity technology in creating a social credit system, which he believes involves metadata "valuable enough for banks to lend against." He pointed out that DIDs are not a necessity for building such a system.
According to McMullen, DIDs can offer a supportive framework for various systems, and permissionless platforms promote the ability to combine different reputation procedures. DIDs are not a panacea for all identity issues, and they might not be perfectly ideal for the social credit system.
Hargreaves holds a more receptive view. He explored the potential of linking DIDs with a social credit system, presenting multiple opportunities. He believes this integration, which combines technology and social aspects, could improve various aspects like identity verification, data security, privacy management, and safety.
However, Hargreaves stressed that it is essential to approach this with great care, considering ethical concerns, governance, and the possible societal consequences of merging DIDs with a social credit system.
"Although social credit system can promote good behavior and increase individual's positive effect, it often leads to a point of increased surveillance and less privacy."

Jon Hargreaves, Global Head of Business Development of Elastos, told crypto.news.
The need for proper implementation
While DIDs hold the promise of transforming several sectors, there exists the need for proper implementation, according to Hargreaves.
He pointed out that the web3 scene demands a deeper comprehension of DID principles. One of the main hurdles lies in the inherent or perceived intricacy of their implementation.
Hargreaves believes that authenticating one's identity should be as straightforward as presenting a physical ID in the real world. However, he confirmed that this simplicity introduces potential risks like forgery and other illicit activities.
"Bringing DIDs to life requires an extensive approach to creating proofs secured by verifiable credentials, thus ensuring the reliability of the information. Involving governmental authorities in a strategic approach will drive credibility to DIDs, however, the former must be engaged in a way where the users' privacy is protected."

Jon Hargreaves, Global Head of Business Development of Elastos, told crypto.news.
In this regard, McMullen mentioned that beneath the surface, DIDs encompass intricate technology. He also noted that, given their robust global standard, there are numerous approaches to implementation. 
Pros of DIDs
Evin McMullen believes DIDs offer a wide array of advantages. He noted that they don't consume gas, making them cost-effective. They can come from various types of identifiers and harness existing keys for enhanced functionality.
DIDs ensure seamless interoperability and maintain privacy without on-chain exposure. They function akin to a social login, simplifying user access and facilitating the connection of multiple identifiers.
Hargreaves shares similar sentiments. He emphasized that DIDs hold great promise, enhancing our everyday interactions for the better. They have the remarkable capability to streamline age verification in transactions.
"For instance, when purchasing age-restricted items such as cigarettes or alcohol, showcasing a passport or driver's license tends to overshare personal information. DIDs could simplify this process by solely confirming one's eligibility, thus protecting sensitive information."

Jon Hargreaves, Global Head of Business Development of Elastos, told crypto.news.
Cons of DIDS
However, according to Hargreaves, the effective adoption of DIDs poses hurdles. He noted that the intricacy of the technology, especially for older individuals, presents a major obstacle. Additionally, Hargreaves sees the incorporation of advanced ideas like zero-knowledge proofs as a persistent challenge.
DIDs also have significant social and ethical consequences. While they can be used to show compliance and integrity, they also have a dark side. DIDs could be abused for discrimination, surveillance, or manipulation.
McMullen highlighted some instances where DIDs might not be suitable. According to him, DIDs may not be the optimal choice for certain use cases that exhibit distinct characteristics.
For instance, they may not be the ideal solution when dealing with scenarios that solely rely on a single data source or where data from multiple sources isn't a prerequisite. Similarly, DIDs might not be the most suitable option for situations where data doesn't need to be reused.
Speaking further, McMullen emphasized that if the use case doesn't necessitate verifying the identity or reputation of signers or if the provenance of data holds no significance, the adoption of DIDs may not be warranted. 
Decentralized Identities (DIDs) present an encouraging avenue for enhancing online security and privacy. However, alongside their merits, it's important to acknowledge the associated disadvantages, such as interoperability hurdles, as well as social and ethical concerns. While DIDs hold great promise, addressing these challenges is pivotal to their success.