Decentralized Social Networking Platform Built on EOS Raises $16 Million from Investors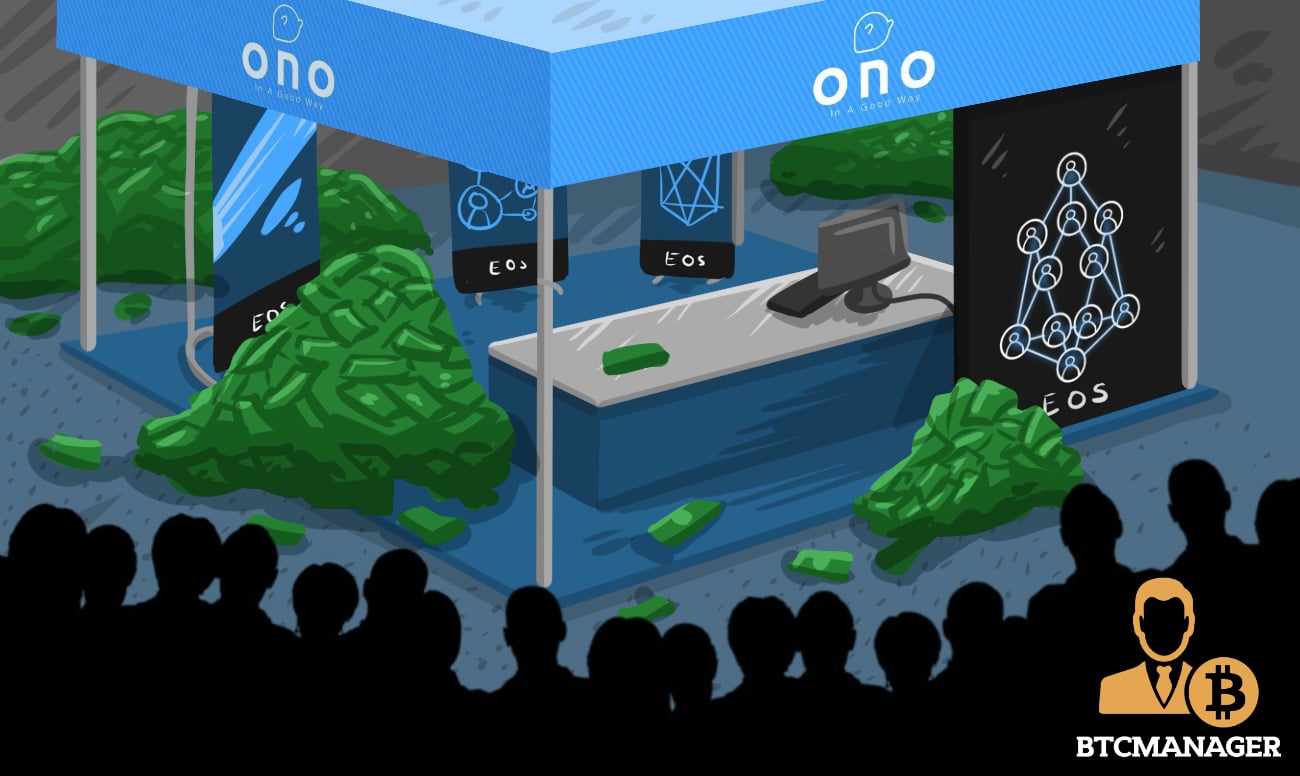 Concerns over data privacy have risen over the past few years, with Facebook's recent data breach scandal only confirming the grave expanse of the problem. Despite these scandals, social networks have become an indispensable part of the average person's routine. Many have gone as far as to cite Facebook and Google as utilities rather than mere internet applications.
Decentralized Social Media Sector a Catch for Investors
ONO, creator of the first "decentralized social network," announced a $16 Million Series A funding on June 8, 2018. The funding line-up features investors highly interested in specific blockchain projects and cryptocurrencies which include INBlockchain, China Growth Capital, Purple Cow Fund, and Korea Investment Partners among others.
Impressively, ONO boasts of amassing over 280,000 users after a mere two months since its launch in April 2018.
The company was founded by Ke Xu, the entrepreneur behind CryptoDogs and ERA, a Chinese social networking platform with over ten million users. The latter was sold to Cheetah Mobile for $30 million.

The entrepreneur brings her experience in developing successful blockchain and social networking products to ONO, and aims to make the platform a much-needed solution that prioritizes its user's data. In a mail to BTCManager, Xu stated:
"By leveraging the use of blockchain technology, ONO challenges the traditional social networking model, which non-transparently monetize its user's data."
Social Media Businesses Falling out of Favor
The development arrives at a time when major social networks are plagued by privacy scandals, moving governments to enact newer and stricter measures to safeguard citizens' privacy.
For the uninitiated, social media applications, like Facebook, are built on highly centralized business models which sell user data to advertisement companies. In short, these companies blatantly profit from the personal information that users upload. Furthermore, social media companies give undue preference to "sensationalist" articles, thus putting the high-quality content into oblivion.
In contrast, the ONO platform incentivizes users via Proof-of-Contribution (PoC), rewarding users who produce high-quality content for others.
The company claims to have retained 65 percent of their beta users on the platform. Compared to this, reports suggest that mobile applications such as Facebook and Google have a 45 percent retention rate on an average. Xu added:
"We're overwhelmed and grateful for support for ONO by social network users that believe in our vision for a democratic and decentralized social network. Backed by investors who share our vision, we're confident that ONO will someday be the model for a new generation of social networking."
International Debut

As stated, the raised funds will be used towards developing the "ONO ecosystem" and expanding its services globally. The international version of their platform will be released later in June 2018.
The platform is currently built on the EOS.io software, despite the latter's delayed mainnet launch plans. INBlockchain partner Xiaolai Li concluded:

"ONO's vision shows promise for a new generation of social networking. We're pleased to be supporting the next generation of social networking."