DeFi: Kava Unveils HARD, A Cross-Chain Money Market Supporting BTC, BNB, and More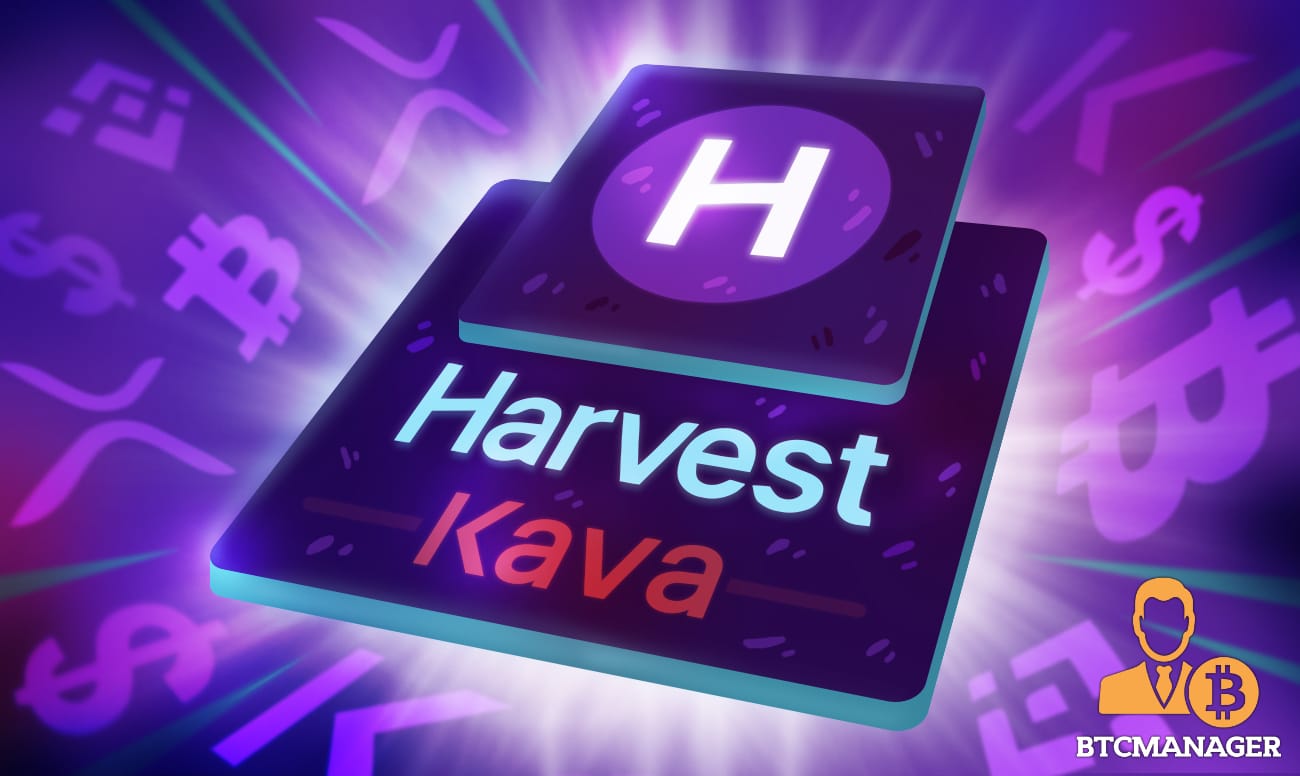 Kava—a cross-chain DeFi lending platform for digital assets, has released a proposal for HARD, an open and trustless crypto-agnostic money market with its governance token, HARD. 
The Harvest testnet v1 was launched on September 15 when internal testing and external audits were completed.
Introducing Harvest
HARD utilizes Kava's blockchain and cross-chain infrastructure to offer its cross-chain money market. Kava provides validators for security, draws price feeds from decentralized Chainlink oracles, and accesses cross-chain functionality via the network's digital asset bridges in their quest of offering truly global and decentralized financial services.
Tearing down current silos, HARD will be the first decentralized money market protocol enabling holders of leading tokens like Bitcoin (BTC), Binance Coin (BNB), XRP, and two stablecoins, BUSD and USDX to lend, borrow, and earn interest. 
In this arrangement, participants including individuals, exchanges, and other Fintech applications can lend or borrow digital assets while also earning the HARD token, responsible for governance of Harvest.
A major distinction is that KAVA tokens won't be used to govern the HARD money market protocol but will remain as collateral for users who want to borrow other assets. However, KAVA stakers will in theory benefit from Harvest and other applications which rely on the security and cross-chain functionality of the underpinning platform.
In Aug, Binance launched DeFi Staking initially with support for DAI but later announced support for KAVA. 
In a statement to CoinDesk, Changpeng Zhao said:
"Our users have been requesting Binance.com giving them access to DeFi. Binance prioritizes user experience and in the spirit of the community, Binance.com now offers direct integration into these DeFi products allowing the products' value to flow out to Binance.com users and that's happening with KAVA and BNB to name a few."
HARD Token for Decentralization 
According to Kava Labs, the governance token is a necessary inclusion, an incentive especially for early adopters, allowing the protocol to naturally evolve while remaining completely decentralized in the hands of the community. 
As a governance token, HARD holders have a say and can vote for changes on important things like yields, fees, distribution, and the type of tokens or coins to support.
Technically, all assets supported by Kava's bridges and its direct issuance module can be supported by Harvest.
The upcoming Kava-4 "Gateway" mainnet upgrade on Oct 15 will improve the BEP3 Bridge and concurrently launch the first iteration of HARD. This will be a significant improvement for the platform expanding its cross-chain ability to support any asset that lives on Binance Chain, including the likes of BTC, BUSD, LINK, XRP and others. 
HARD will launch in tandem with Kava-4 "Gateway" initially offering the supply-side of its money market for BTC, XRP, BUSD, and others alongside native Kava tokens like KAVA, USDX, and HARD. 
On Dec 30, HARD V2 will be released where the money market's governance will be extended, and the borrow-side enabled.
HARD Distribution
HARD is the governance token and participation incentive of Harvest.
As HARD gains traction, KAVA and the blockchain are set to benefit from the increased activity. Since HARD directly relies on Kava's web of validators for security and access to its cross-chain functionality, 20 percent of the total HARD tokens will be continuously distributed over several years to KAVA stakers as compensation.
Still, a majority of HARD tokens will be available for participants borrowing and lending as an incentive. Five percent is allocated for Harvest IEO, 25 percent will be set aside for its treasury, while 10 percent will be distributed to the team.