Binance-Backed Swipe Partners with Kava to Foster USDX DeFi Ecosystem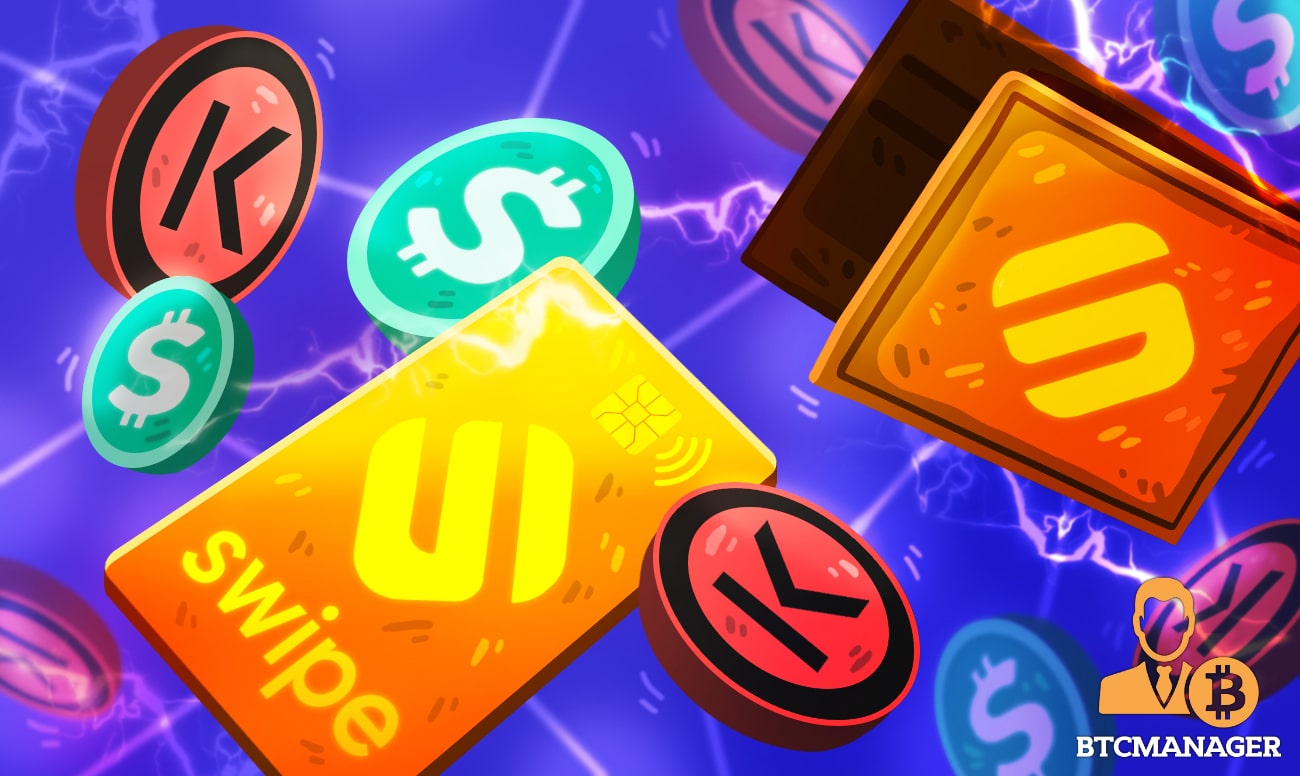 Swipe, a crypto-processor enabling users to spend digital assets like they would fiat money in real-time, on Aug 13 announced their partnership with Kava — a multi-asset open finance platform. The deal that will see the processor help grow the USDX DeFi ecosystem ahead of their planned move to the Binance Smart Chain where they will offer decentralized finance (DeFi) services. 
Swipe and Kava Deal to Boost DeFi
Binance Smart Chain adds smart contracting to the Binance Chain — a blockchain-based on Tendermint core. 
KAVA and USDX — a USD-pegged stablecoin, will also be listed at the Swipe Wallet Platform meaning they can be used for the purchase of goods and services at over 60 million Visa supported stores across the world.
The rapidity of these developments piques interest from different stakeholders. Early this month, Swipe — the latest acquisition of Binance, announced the launch of the Swipe Network Staking testnet on Ropsten. 
The mainnet was to be activated two weeks after the initial announcement. Then, Swipe plans to strike strategic deals with exchanges who will support the staking of SXP, further enhancing initial rewards. 
In their statement on Medium, Swipe said staking on their token, SXP, will attract high APRs of up-to 12 percent. 
They also announced plans of releasing a DeFi lending and earning dApp on the Binance Smart Chain where several assets including BTC, BNB, ETH, SXP, and stable coins like BUSD and TUSD will be listed as supporting collateral. 
Of note, the Binance Smart Chain has integrated Chainlink, adding usability in the face of the expanding DeFi space.
Strengthening the USDX
Since BNB holders can stake their assets in Kava's CDPs for the highest yields and draw USDX, integrating the stable coin in Swipe strengthens its position as a reliable cross-chain coin. 
Besides, the crypto-processor plans to add USDX to its money market pool that will soon launch in the Binance Smart Chain. 
Joselito Lizarondo, the CEO of Swipe, said this partnership will "continue to push innovative platforms in the market."  
Brian Kerr, the CEO of Kava Labs said USDX is the smartest place modern investors should put their money in.
In his words:
"Swipe is the final piece we needed to make Kava's USDX the smartest place to put your money for modern investors. Now you can hold USDX stablecoins, enjoy a 4.5% APY and spend it freely anywhere with Swipe Visa Cards. Why would anyone want a bank account now?"
In Nov 2019, Kava Labs revealed a buyback program from the retail market, further boosting the price of its token.