DeFi Oracle Provider, DIA, Integrating Into Polkadot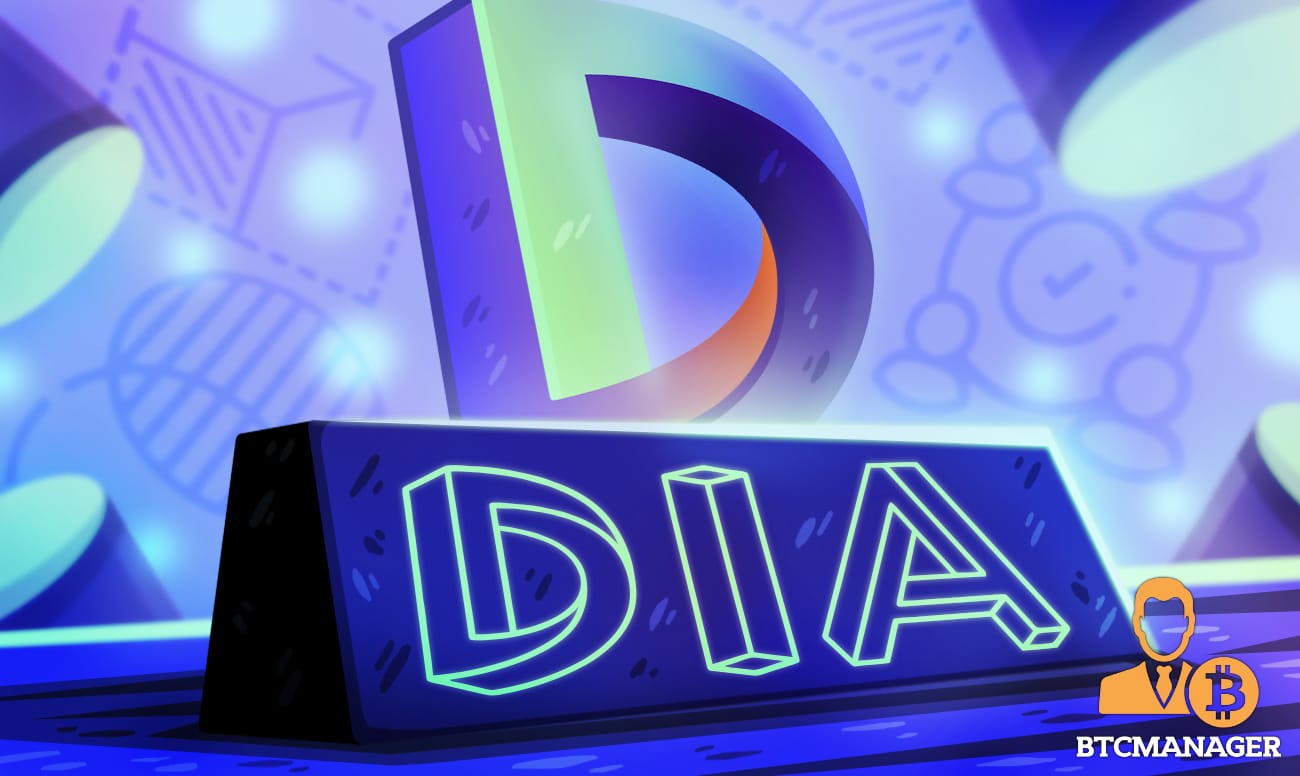 Decentralized Information Asset (DIA)–an open-source oracle platform, will be integrating with the Polkadot ecosystem a Nov 12 update read. Projects building DeFi dApps, or any other application on the platform will be furnished with transparently accessible and verified real-world data.
Integrating an Open-Source Oracle Program with Polkadot
Focusing on the ever-expanding and investor-favoring open finance, DIA seamlessly merges with the efficiency of the blockchain-connecting platform. 
By presenting a practical solution that inherently scales blockchain, introducing further efficiency by breaking down the siloed nature of the current blockchain architecture, Polkadot is on the early path of incentivizing the connection of global computers on a massive scale. 
This presents unprecedented economic stability since a common set of validators can secure different blockchains connected by the same hub. Specifically, the implementation of the Polkadot protocol is part of a broader vision that rightly reverses control from centralized internet monopolies back to the end-user who generates data.
DIA is now in the early stages of integrating into the Polkadot substrate ecosystem marking the beginning of an integration of open source DAI oracles to the platform's promising DeFi ecosystem. 
In the first step, DIA will provide price feeds for DeFi dApps built on the substrate by using an "off-chain worker." It is a portable, Parachain-agnostic module that connects to Polkadot, transmitting data to the substrate from DIA APIs. 
As a result, instead of building the oracle logic into their systems, they can run a node from the worker, directly accessing price feeds.
The DIA Grant
To encourage project creators and developers from using their data, the oracle platform has the DIA Labs. It is a sandbox for the DeFi ecosystem through which innovators can apply for a DIA grant and access to verified data. 
In late October, as BTCManager reported, they unveiled a $250,000 grant to foster the development in DeFi. 
Commenting, Michael Weber, Co-Founder and Association President, said:
"DeFi has been exploding and similar to rapidly growing organizations, the core applications often outpace the development of building blocks that may be important, but not urgent at that stage. With DIA Labs we aim to fill that gap by nurturing the development of building blocks that support both DIA's mission as well as the wider DeFi ecosystem."