DeFi Platform Balancer (BAL) to Soon Be Available on NEAR Protocol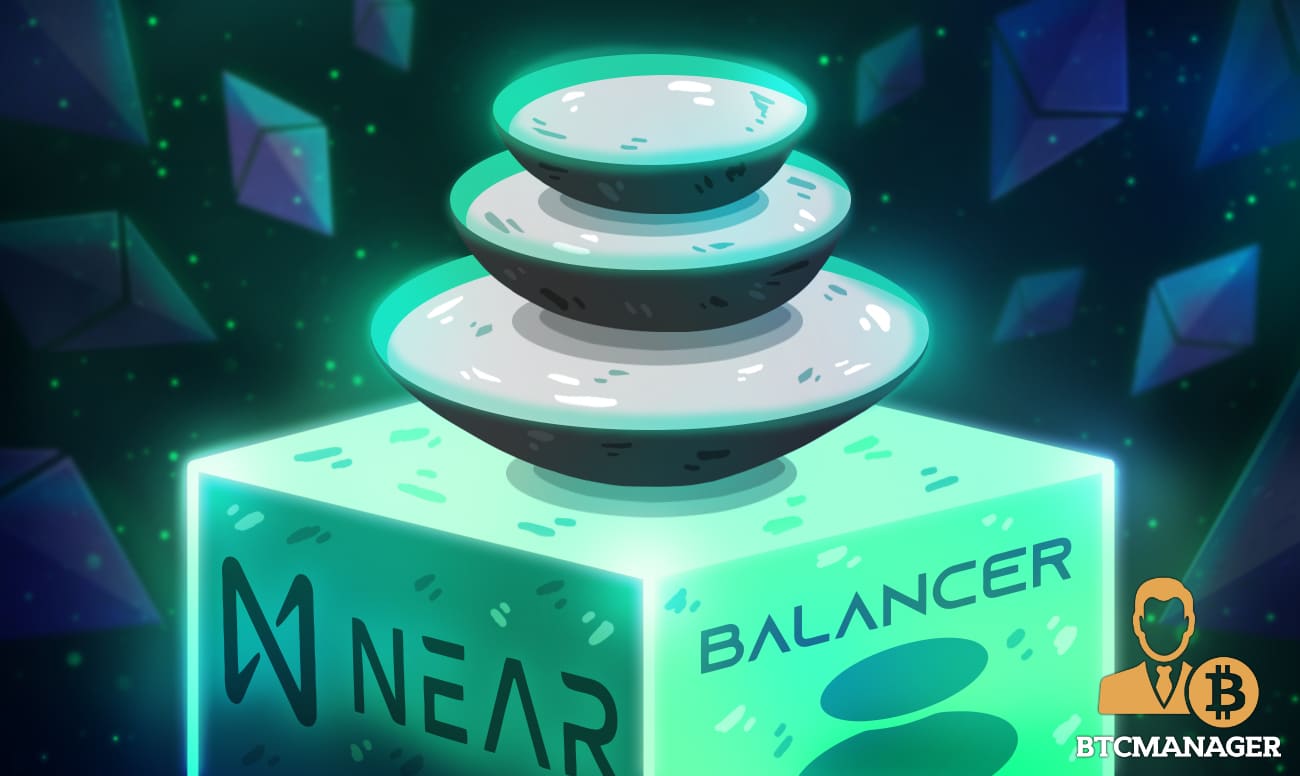 DeFi platform Balancer has found a new home in NEAR protocol.
Balancer to Be Available on NEAR
The unprecedented rise of DeFi platforms throughout 2020 has spurred the growth of the wider cryptocurrency and smart-contract ecosystem, which reflects in the bullish momentum the market has been enjoying for the past week or so.
To date, several smart-contract platforms have promised to displace Ethereum as the de-facto smart-contract protocol. Polkadot, Cardano, and TRON are just some of the names aiming to become the preferred smart-contract platform for decentralized applications.
Joining the ranks now is the NEAR protocol, an Ethereum competitor that launched its full-functional mainnet last week. The protocol announced recently that it was "helping companies like Balancer scale beyond what's been possible in blockchain before."
According to the official announcement, NEAR is committed to achieving both the usability and performance required to support at-scale real-world applications with lower gas fees and low latency.
Commenting on the development, Jeremy Musighi, Head of Growth at Balancer Labs, noted:
"We're excited to partner with the NEAR team in co-funding the development of Balancer on the NEAR protocol. While the Balancer Labs team remains focused on Ethereum-based development of the Balancer protocol, we welcome the opportunity to support building on-chain liquidity on NEAR, while observing and learning from how Balancer's technology performs when paired with the lower gas fees and low latency that the NEAR protocol offers."
For the uninitiated, Balancer is an automated market maker that provides users with a platform that developers can tap to build DeFi products and services. Notably, Balancer is currently the third-largest decentralized exchange (DEX) on Ethereum by monthly volume.
Reasons to Choose NEAR
The announcement highlights several reasons that make NEAR the go-to platform for everything DeFi.
For instance, NEAR's Native EVM Support and the NEAR Rainbow Bridge make it easier than ever for Ethereum applications to leverage the speed and cost benefits of NEAR without rebuilding their codebases and abandoning their existing users. It is, in fact, these two components that enable to build Balancer on NEAR in just a few months instead of years.
As reported by BTCManger, ridiculous gas fees are a major chink in the armor for the Ethereum network that gives both financial and technical challenges to DeFi users.
The NEAR Bridge fixes this as it enables smooth portability of ETH assets to NEAR and back as needed. This way, the protocol saves of transaction fees and creates more opportunities for DeFi innovation on Balancer.