What Makes DeFiChain One of the Best Blockchains for dApps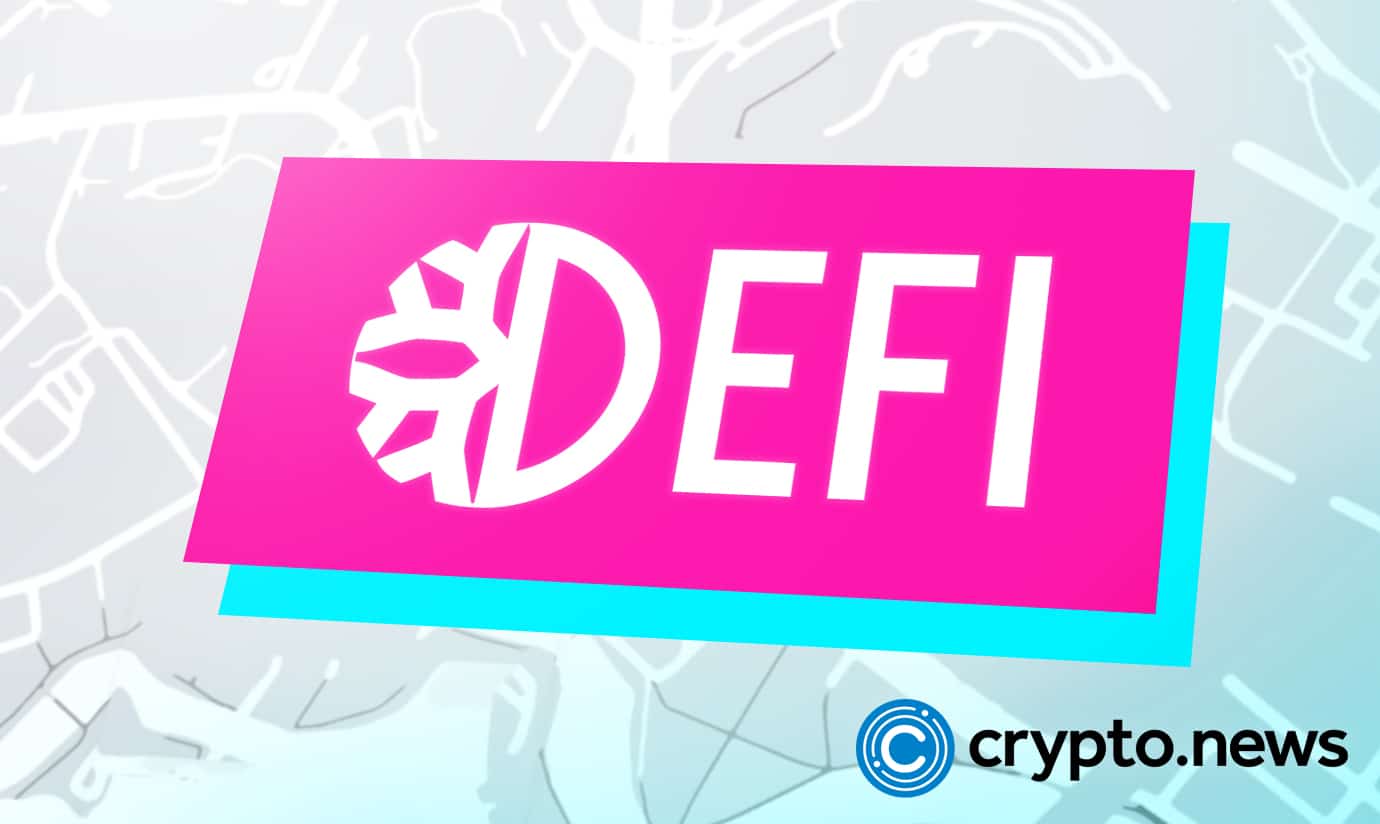 DeFiChain (DFI) combines the flexibility of proof-of-stake (PoS) blockchains with the security and robustness of the Bitcoin network to offer developers a straightforward platform for the creation of decentralized applications (dApps).
The DeFiChain Advantage
Since the beginning of 2022, bad actors have exploited the loopholes in a good number of blockchain and decentralized finance (DeFi) platforms to steal hundreds of millions of dollars worth of digital assets.
While a recent research report released by Trail of Bits, a New York-based information security firm shows that distributed ledger technology (DLT) may not be entirely decentralized and secure as most of them claim to be, the Bitcoin Network has maintained an unparalleled level of security in the past 13 years.
As crypto and decentralized finance continue their match towards mainstream adoption, it has become critical more than ever for builders and developers to make use of only the most secure and robust networks, and pay close attention to Bitcoin.
Against that backdrop, building on the DeFiChain blockchain is currently the most straightforward option, as it provides crucial benefits and opportunities, including:
DeFiChain Leverages the Security of the Bitcoin Network
While DeFiChain may be a separate and standalone network powered by the proof-of-stake (PoS) consensus algorithm, the developers built it with security and Bitcoin in mind.
Specifically, DeFiChain anchors itself to the Bitcoin blockchain to achieve complete security and immutability.
As a result of this arrangement, DeFiChain saves its most recent Merkle tree to the Bitcoin network every few minutes. This makes DeFiChain transactions fully secure, immutable, and checkable against transaction records anchored to Bitcoin. This safeguards the DeFiChain network from threats like attacks, hackers, and vulnerabilities.
In addition to anchoring itself to Bitcoin, DeFiChain retains a native consensus mechanism and function set. This brings smart contract functionality, better scalability, energy efficiency, fast transactions, and other important features to DeFiChain.
Carbon Neutrality
Though bitcoin miners are now increasingly adopting renewable energy sources for their operations, critics continue to talk about the environmental impacts of proof-of-work (PoW) mining. However, DeFiChain's use of the PoS consensus mechanism ensures the network remains energy-efficient and carbon neutral.
For the uninitiated, DeFiChain achieved complete carbon neutrality several months ago and continues to effortlessly offset CO2 emissions generated by blockchain operations, effectively illustrating how decentralized finance on Bitcoin can be carbon neutral. Whereas other networks, including Ethereum, continue to affect the environment negatively.
Community-Owned and Community-Driven
Blockchain ecosystems rely on their users and node operators to achieve decentralization. However, the core devs of each platform often maintain a degree of control over what improvements and changes can be implemented on the network.
Unlike other projects, DeFiChain is completely community-owned, making all users responsible for maintaining the network and proposing improvements. Through DeFiChain Improvement Proposals (DFIPs), DeFiChain community members can propose changes to the network,
The DeFiChain Accelerator
The DeFiChain Accelerator is dedicated to promoting the adoption of DeFiChain and decentralized finance on the Bitcoin network. The Accelerator is designed to enable developers to jump-start their projects in the DeFiChain ecosystem and it also offers them financial support.
Per the monthly report released recently by the DeFiChain Accelerator, the platform is gaining significant momentum despite the ongoing market downturn, and its primary focus at the moment is on the U.S. market.