DeFiChain's 'Fort Canning Road' Hard Fork is Now Live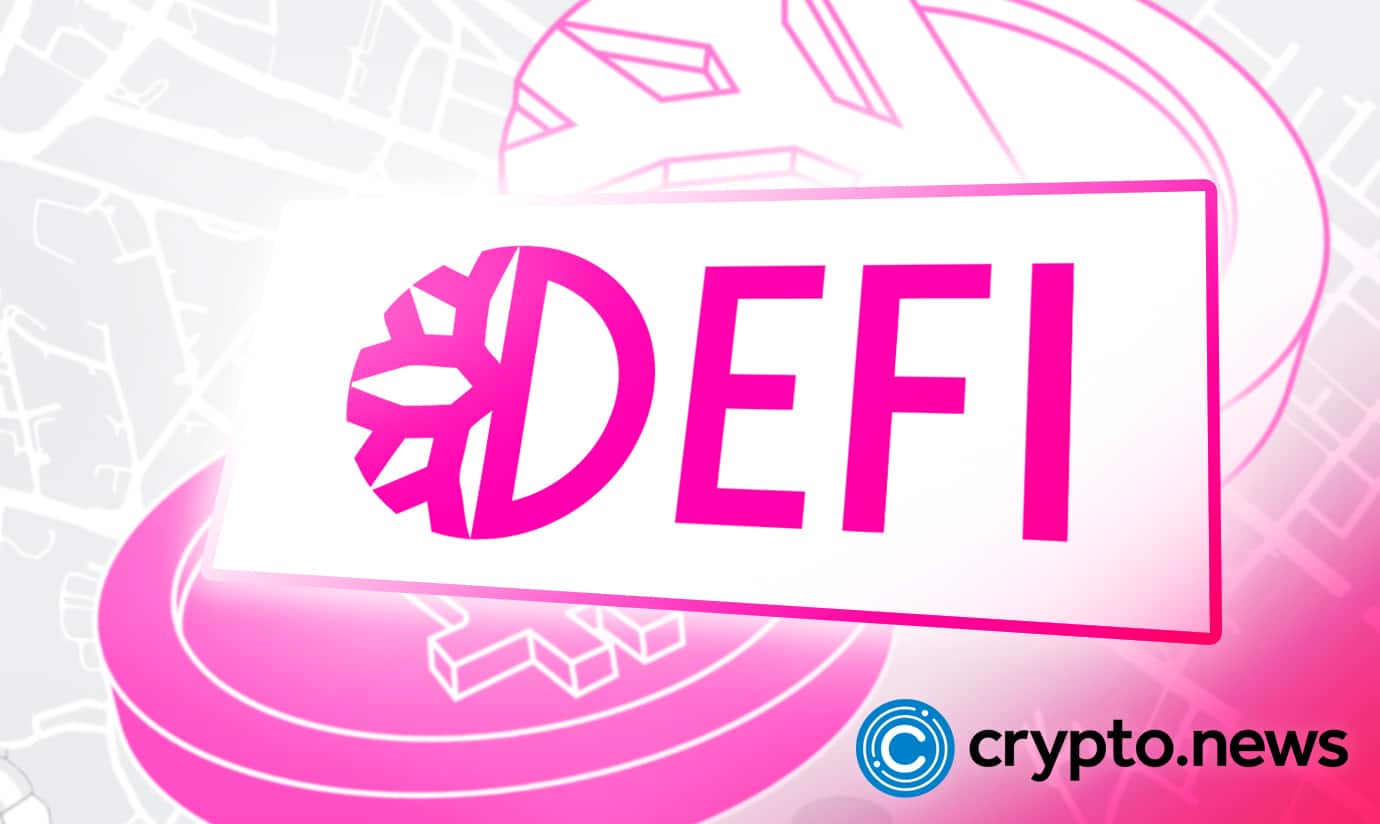 Yesterday, DeFiChain announced that its Fort Canning Road hard fork has officially been launched. The launch took place at around 4:36 AM CEST on Monday, April 11th on Block Height 1,785,960. DeFiChain's primary focus now is on bringing fully decentralized apps and services to all consumers.
DeFiChain's Prowess Into the Blockchain
DeFiChain is a Proof-of-Stake (PoS) blockchain. It was designed as a hard fork of the Bitcoin network to allow advanced DeFi applications. It's intended to enable rapid, intelligent, and transparent decentralized financial services. DeFiChain offers liquidity mining, ownership, decentralized assets, and decentralized loans. The DeFiChain Foundation plans to integrate DeFi into Bitcoin's ecosystem.
The Fort Canning Road hard fork heralds the release of code changes that address the dTokens inflated prices issue. The dTokens were selling at a 10-15% premium to the value of related stocks due to persistent high demand. This drawback discouraged many traders from taking long positions in dTokens.
U-Zyn Chua, the Lead Researcher at DeFiChain, said that moving dTokens closer to their real-world equivalents would make them substantially more appealing to investors and smooth the path for future adoption of DeFiChain. Furthermore, futures contracts provide traders with attractive arbitrage opportunities.
dTokens will Reflect the Prices of Real-World Stocks
The dTokens are decentralized assets generated on DeFiChain's blockchain that mirror the prices of real-world stocks by monitoring and mimicking a variety of parameters while using oracles to capture those feeds. They provide investors with price access to the underlying assets but not their ownership without any geographical limits.
Futures contracts introduced by the Fort Canning Road hard fork will keep dToken prices within a +/- 5% range of the equivalent real-world shares prices. DeFiChain members can utilize a low-risk, short-term investment opportunity if the price of a dToken exceeds 5% of the market price. This is because the price of each dToken is in the +/- 5% range of the relevant stock's price once a week, i.e. every 7*288 blocks.
It gives a preview of futures and options trading, which will be available on DeFiChain later this year. DeFiChain uses the strategy of allowing futures-like trading rather than intentionally burning tokens and risking the system becoming overburdened with unsecured tokens. The Fort Canning Road update's feature solely serves to address the issue of dTokens being overpriced in comparison to their real-world equivalents.
Another significant change coming with the Fort Canning Road is that DeFiChain's native stablecoin dUSD will be treated in vaults in the same way as the necessary 50% DFI with a set price of $0.99. This means that when minting new dTokens, DeFiChain users will no longer have to supply at least 50% of the collateral in the form of DFI. The DeFiChain blockchain's native token is DFI.
A dToken can be used for Liquidity Mining on the DeFiChain DEX, traded as an investment, or exchanged on the DeFiChain DEX. On DeFiChain's blockchain, users can mint dTokens by depositing either BTC, DFI, dUSD, USDT, or USDC as a security in DeFiChain's Vault.