Developer Proposes a $68,000 Terra Classic Core Grants Program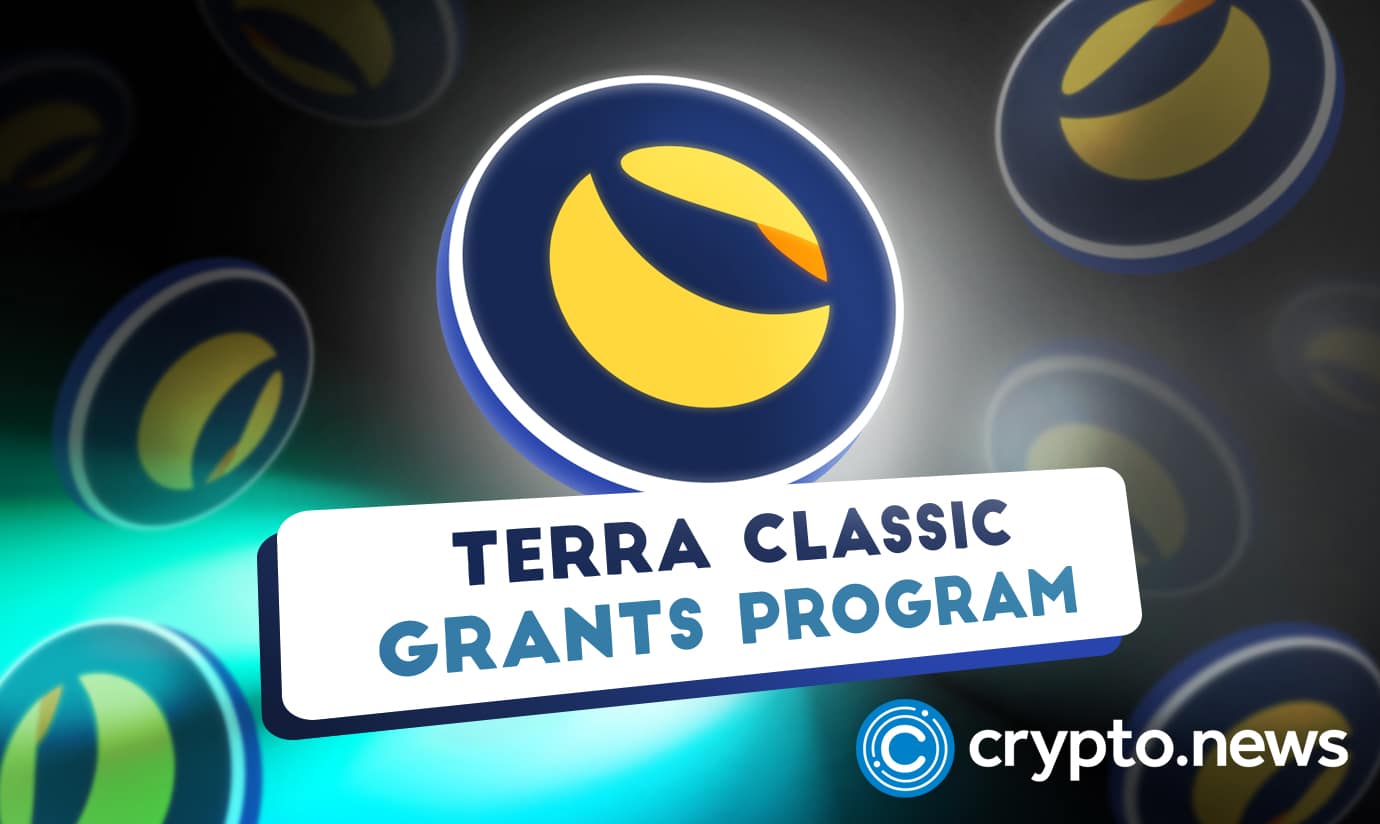 Terra Classic core developer Edward Kim today disclosed a plan to start a $68,000 Terra Classic grants program. In a tweet, the Associate Professor in Computer Science said it was a bid to ensure the distribution of community pool cash is quick and straightforward.
A straight forwards scheme
As Kim's suggestion is being weighed, he anticipates community approval of Proposition 5234. Notably, the Proposal asks that the 0.2% tax burn parameter be used instead of the 1.2% tax burn parameter, with 10% of the tax revenue going to the community pool to support development initiatives.
Kim presents a $68,000 bill to start the program and pay its ongoing costs for the following six months. Terra's community pool presently has roughly 407 million LUNC, worth about $120,000 at today's exchange rates.
The Kim idea has mainly been praised since it aims to establish an open system that encourages talent identification and development. Kim has pledged to abstain from funding involving TerracVita or Terra Rebels due to his connections to both organizations.
Edward Kim's view on the Proposal
According to Kim, distribution strategies for community pools are inadequate. Numerous issues, such as nepotism, centralization, a lack of transparency, a lack of responsibility, and a lack of direction, have plagued traditional community pool spending practices.
There is just one prominent developer team working on Luna Classic right now (Terra Rebels). He thinks that as one of Terra Rebels' co-founders, their goal was to spread influence and authority among the community rather than to consolidate it. He is confident that no one could ever contend with the Terra Rebels because they are a volunteer group that receives little funding and sponsorship.
He also notes that the leading validators have a significant degree of centralization. He contends that influential community members might promote their beliefs of themselves (and their friends) in exchange for financial advantage.
Kim makes it clear that the awards program he runs does not bar the submission of any community pool distribution on its own. He emphasizes that the monitoring, peer review, and justification mentioned above make the project the suggested way to apply for a grant. Additionally, he notes that the funding program only gathers submissions, arranges independent assessments, generates recommendations as a result of these evaluations, and maintains project accountability.
Finally, the developer asserts that a grants program with impartial assessments of the planned efforts of a project, organization, or development team would draw in fresh talent, assess proposals based on their merits (rather than who you know), and provide financing for the achievement of particular milestones.
Proposal garnering popularity
The concept served as the starting point for several community conversations. According to The Crypto Basic, Kim, who had previously advocated for the 1.2% tax threshold, has decided to support the revised plan. He explains his decision in a blog post. Notably, the idea has also received backing from the top centralized cryptocurrency exchange KuCoin.
The Terra Classic chain, which has just over $12 million in total value locked, was recently ranked 60th among DeFi chains (TVL). The community wants to restore the chain to its former grandeur when it trailed only Ethereum in TVL with almost $30 billion. However, the current lack of technology and utility parity with other networks prevents this.