Digital Assets, Blockchain, and the Future of Bitcoin in 2018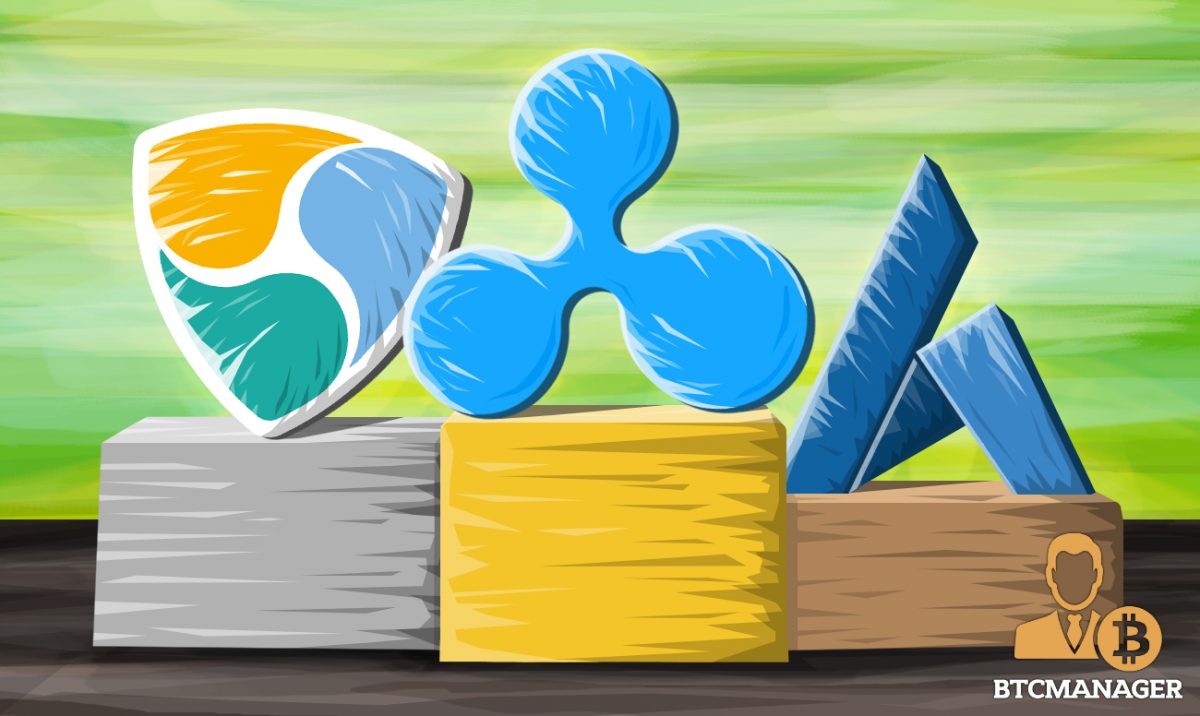 Although analysts say 2017 was the year of bitcoin which surpassed $19,000 in December before falling, many other altcoins enjoyed steady price pushes too. Dash, Ethereum, Litecoin, Ripple, and NEM, saw steady pushes throughout the year and earned them top ranks in market capitlization.
Ripple and Ethereum's Gains
Ripple recorded  gains of 36,018 percent, heading up first place. NEM enjoyed a 29,842 percent push, followed by Ardor, Stellar, Dash, Ethereum in third, fourth, fifth and sixth respectively.
Bitcoin's rival cryptocurrencies Ethereum and Ripple, in particular, showed substantial returns over the past year. The cross-border payments solution soared to record highs, while Ethereum enjoyed a 9,162 percent push. This growth also evidences the growing possibility of a flippening in the future.
Ripple in early December was trading at just 25 cents until touching $3 in January and swimming in a $100 billion market cap. The surprising jump was primarily due to interest by financial services in Asia among other notable factors.
Ethereum took a big stand in December and continued into January after passing the $1,000 mark. This threshold is all the more impressive if we consider Ethereum's price in January of 2017. Buterin's smart contract platform earned investors a mere $7.
So What's in Store for 2018?
While many have already predicted massive gains for Bitcoin in 2018 as the adoption of SegWit spreads, others provided more conservative outlooks. If 2017 was the breakout year for cryptocurrencies, 2018 would hope to see maturity and consistency in the market.
2017 was also the year of many successful and unsuccessful ICO campaigns as companies explored new ways to earn initial capital. We ended up with nearly 1,300 altcoins to pick from, but determining the long-term value of any of them is more than difficult.
Stellar saw a massive breakout with its platform in 2018, while Verge, for instance, got tangled up in its identity as a privacy coin. As the dust settles, the top ten cryptocurrencies should see a higher staying power. All of which points to a maturing market moving forward.
Blockchain will hopefully investigate more practical use cases outside of soaring stock prices. Buzzwords are one thing, but real developments in a highly disruptive technology are another.
According to Ran Neu-Ner, who is the Co-Founder of The Creative Counsel (TCC) said that "the keyword you are thinking about the blockchain is decentralization, [just] keep asking yourself if something is centralized, how is it going to be disrupted? Because it's going to be disrupted. It's a new economy, where everyone who contributes earns their fair share in tokens."
The days of 100 percent gains may become far and few between in 2018, but perhaps this signals a more stable future for cryptocurrencies as new comers look beyond percent gains.