Digital Currency is Driving AMD Shares to Skyrocket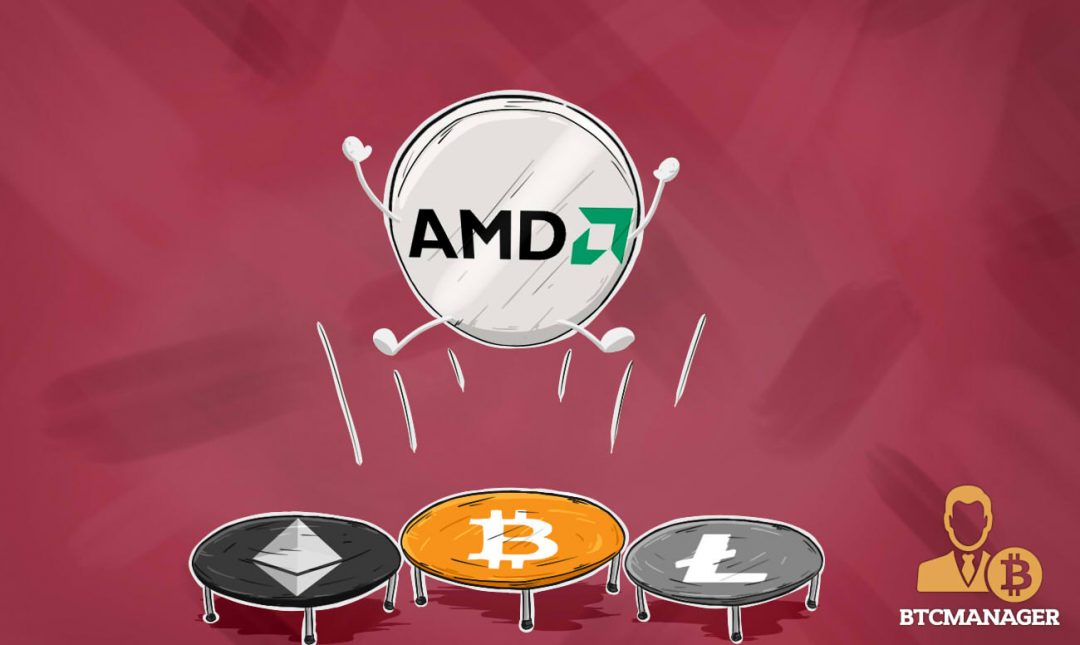 On June 6, AMD shares went up more than seven percent after the company revealed that its sales volume were skyrocketing mainly because of the direct influence of Digital Currencies, such as Litecoin. The stock was the top performer in the S&P 500 on the day. It seems that the recent price surge is directly connected to digital currency 'miners' who use AMD graphics cards to mine cryptocurrency.
Last Monday, AMD told CNBC that the "newly resurgent cryptocurrency mining markets are driving demand for its graphics cards."
AMD has long been the elected graphics cards to mine for altcoins, and this is having a significant impact on the demand for this type of hardware. AMD has been one of the market's top performers stocks in last year with its shares going up nearly 170 percent in the last 12 months.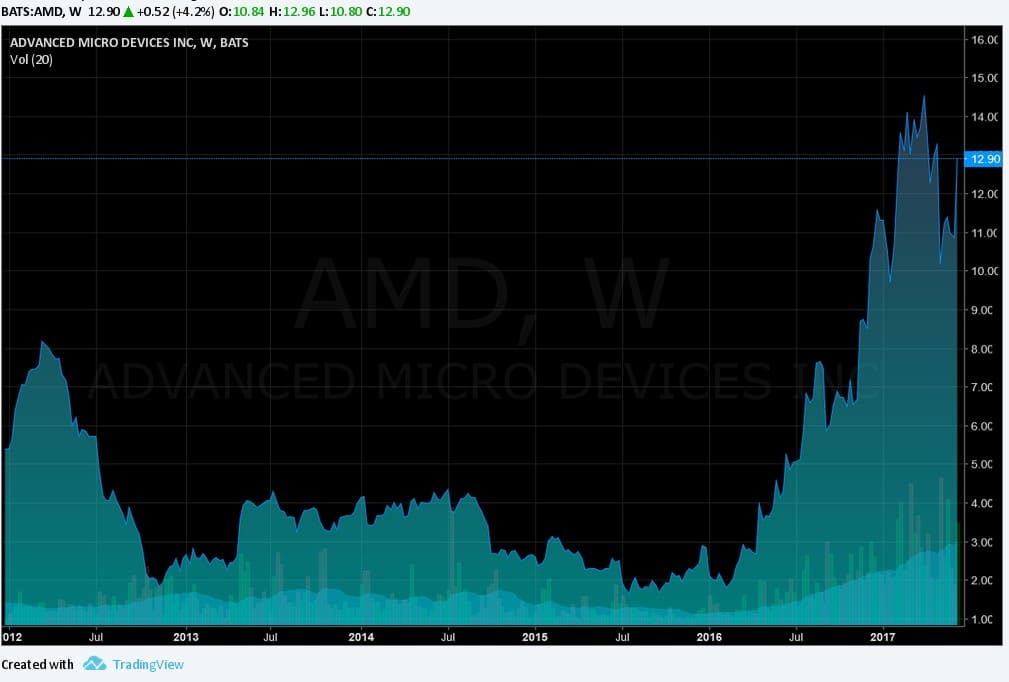 This year has been an "uplifting" year for all the major cryptocurrencies. The Ethereum cryptocurrency (ETH) is up over 0.9 BTC which is roughly around $260, Litecoin (LTC) is almost at $30 while bitcoin (BTC) is up nearly 200 percent this year. The digital currency jumped more than eight percent at one point Tuesday almost nearing an astonishing price of $3,000.
Miners use graphics cards from AMD and Nvidia to mine new coins, which can then be sold or held for future appreciation; however, AMD cards are by far a lot more capable when it comes to mining, and traditionally AMD has a better reputation for mining cryptocurrencies than Nvidia.
Last April, AMD launched its new graphic card models, the AMD RX 570 and RX 580. According to NowInStock, these models are sold out at nearly every computer hardware retailer. The demand is steadily increasing, and they are becoming incredibly difficult to find. This high demand spurred a sudden interest in older graphics cards, and we can easily find used AMD RX 470 graphics cards being sold for well over $100 on Amazon and eBay.
Even though AMD has seen its sales volume going higher and higher, mainly because of the help of cryptocurrency miners, an AMD representative states that the gaming market remains the company's top priority:
"The gaming market remains our priority. We are seeing solid demand for our Polaris-based offerings in the gaming and newly resurgent cryptocurrency mining markets based on the strong performance we are delivering."
With all this market upheaval, AMD is going through a wave of optimism when it comes to its ability to achieve sustained profitability. According to Betsy Van Hees, a reputed Wall Street Analyst at Loop Capital Markets, AMD has set the bar very high in 2017 leaving the company no room for error.