DigiToads competes with dogecoin for meme coin dominance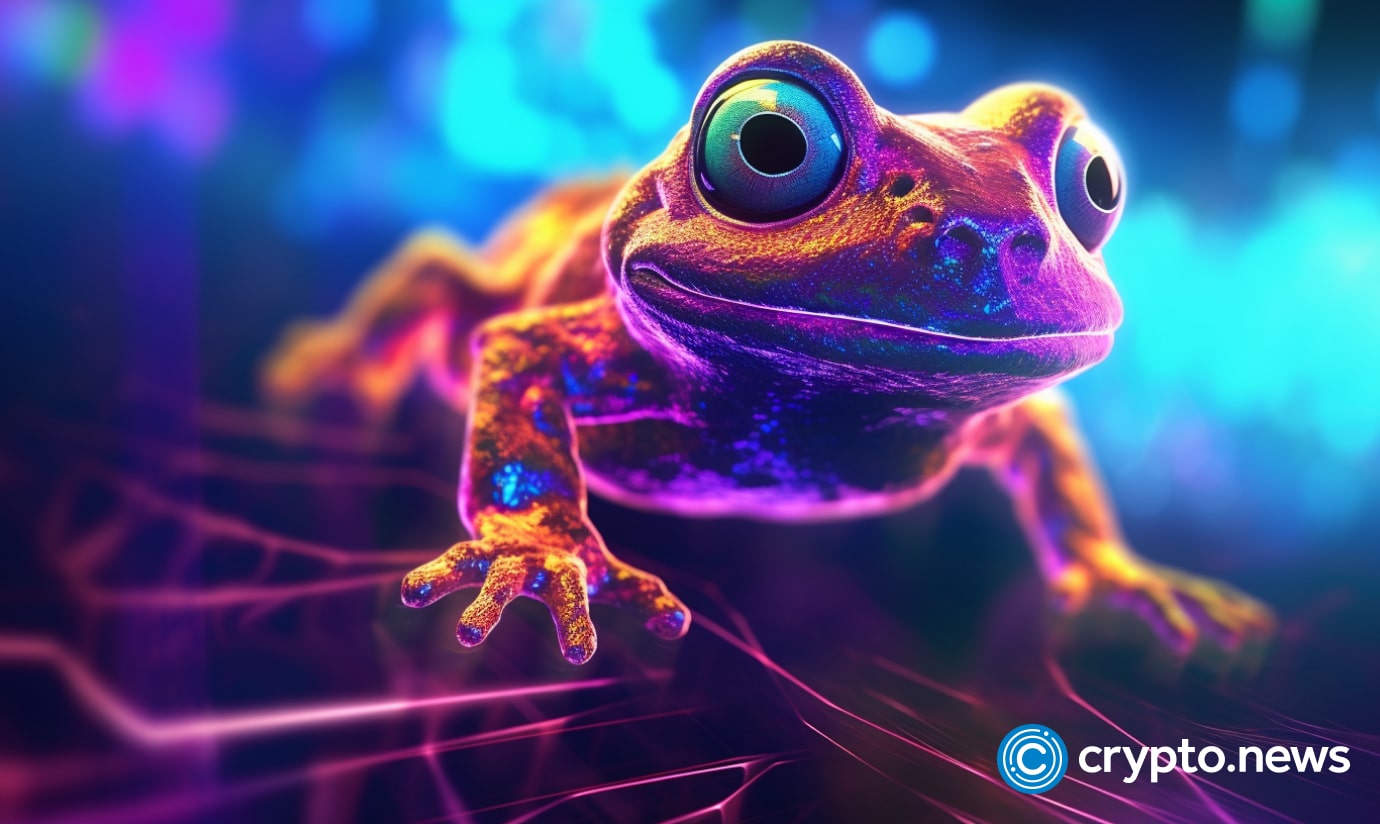 Dogecoin has established its presence in the cryptocurrency market over an extended period. It has garnered significant investor interest, initially introduced as a playful commentary on traditional currencies. However, the investor community currently prefers a meme coin that offers more features and practical applications in the real world. This growing demand has generated enthusiasm for an upcoming meme coin project, DigiToads (TOADS).
The recent presale of DigiToads has generated significant interest among Dogecoin investors, who are concerned about missing out on the opportunities associated with this meme coin. The rapid sell-out of the fifth stage of the presale has further intensified the demand for DigiToads.
Interest in DigiToads could indicate the project's potential for growth and success. Investors, both experienced and new to the cryptocurrency market, are carefully evaluating this promising venture, leading to increased attention on DigiToads within the crypto community.
What is behind DigiToads' success?
DigiToads has emerged as a cryptocurrency option for new users, offering a user-friendly interface.
The project utilizes ERC-20 tokens called TOADS. DigiToads presents various use cases, the potential for growth, and notable tokenomics. The project has raised over $4.65 million throughout its ongoing presale stages and sold more than 297 million TOADS tokens.
DigiToads provides opportunities for users to enhance their income through play-to-earn gaming, non-fungible token (NFT) staking, and holding TOADS tokens.
What distinguishes DigiToads from other meme coins and ERC-20 tokens is its unique governance system for TOAD tokens and NFTs, where users participate in voting.
In contrast to popular NFT projects, DigiToads rewards projects with a portion of the DigiToads Treasury tax when they stake their TOADS tokens.
Additionally, DigiToads has committed to allocating 2.5% of its profits to charities dedicated to rainforest reforestation and conservation. This initiative reflects DigiToads' efforts to address ozone layer depletion and contribute to the improvement of Earth's condition.
DigiToads can surpass dogecoin
Due to its rapid growth, some crypto market analysts believe that the DigiToads project has the potential to surpass Dogecoin as the leading meme coin in the market. As the first meme coin, Dogecoin has had ample time to establish its position, which it has done effectively.
However, there has been a recent market shift, with investors gravitating toward coins prioritizing utility over memes. As a result, even meme coin projects like Shiba Inu are working towards incorporating utility into their ecosystems.
Investors are expressing concerns regarding the high risk associated with coins like Dogecoin, primarily due to their volatile price fluctuations and reliance on social media influencers for hype.
Consequently, there is a notable migration of investors from coins like Dogecoin to DigiToads, reinforcing the belief among crypto enthusiasts that the DigiToads project will experience substantial growth and potentially surpass Dogecoin in the future.
Will DigiToads dominate 2023?
While Dogecoin continues to face challenges in reaching the $1 milestone, DigiToads is experiencing growth even during its presale phase.
Investors have demonstrated significant interest and support for the project by making substantial investments before the official launch.
The potential for price appreciation exists once the DigiToads platform is launched and the team begins implementing the features outlined in the project's roadmap. This positive momentum could contribute to a potential rally in the price of TOADS.
By the end of 2023, DigiToads could surpass cryptocurrencies that have been in the market for a longer period. Over time, DigiToads could ascend to the ranks of the top 10 cryptocurrencies based on market capitalization.
For more information on DigiToads, visit the website, join the presale, or join the community for regular updates.
Disclosure: This content is provided by a third party. crypto.news does not endorse any product mentioned on this page. Users must do their own research before taking any actions related to the company.