Ethereum struggles to break $2,000, DigiToads presale on track to raise over $5 million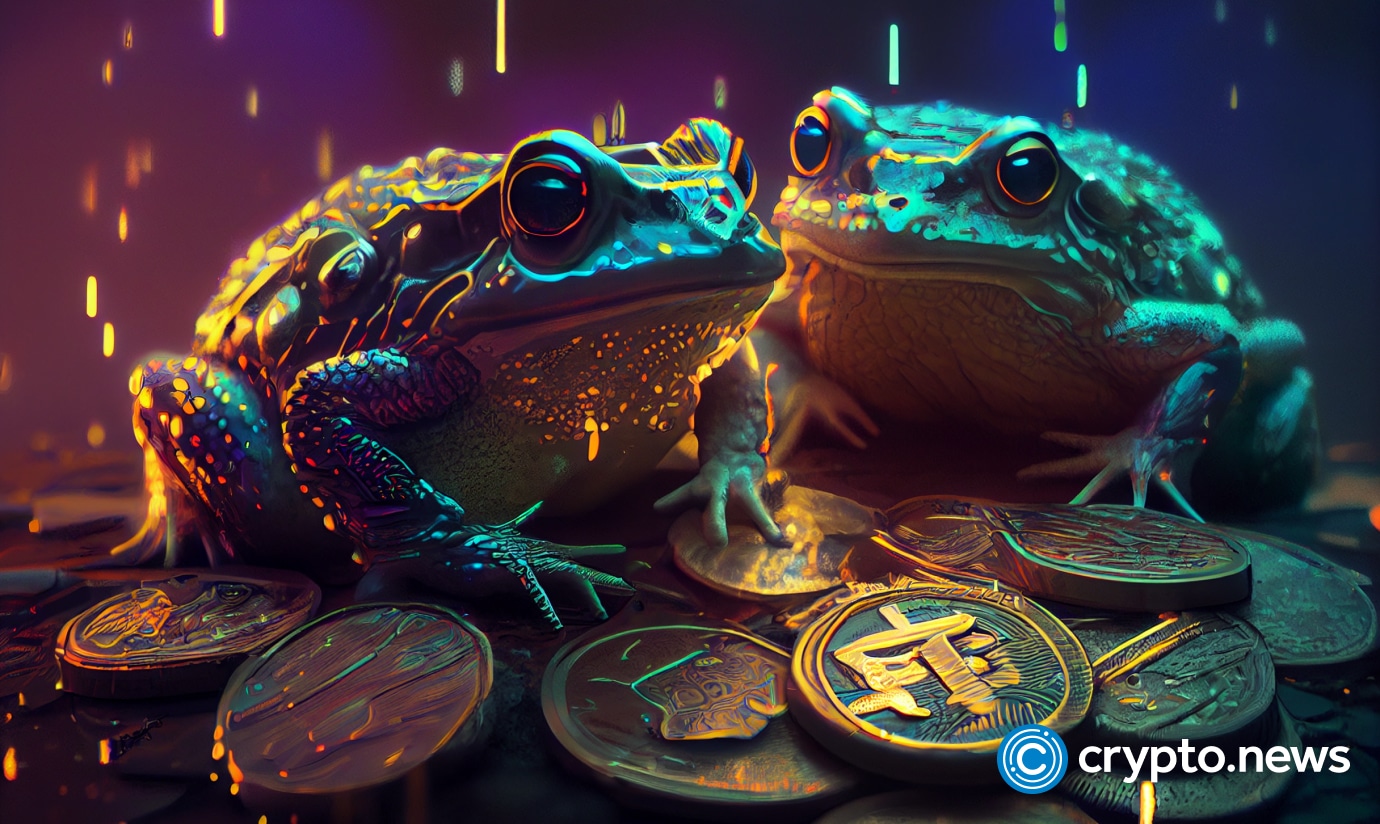 While ethereum (ETH) faces rejections at the $2,000 resistance level, DigiToads (TOADS) has been posting performance. With its presale already on track to raise more than $5 million, the opportunity for investors to participate in this project at an early stage is fast coming to an end.
The decreasing amount of Ethereum held on centralized exchanges has resulted in an influx of capital into efficient projects within the decentralized finance (DeFi) space. This trend explains the successful presale of DigiToads, as investors show their support for the project, contributing to the valuation of TOADS tokens.
DigiToads could shatter presale records
DigiToads has already raised an astonishing $4.65 million and, if the current trajectory continues, will easily shatter the $5 million target. DigiToads has blended marketing elements from meme coins with a synchronized ecosystem. 
At first glance, DigiToads appears to be a straightforward project driven by the community, aiming to deliver value to TOADS token holders. However, a deeper exploration of the protocol reveals its multifaceted nature. DigiToads can be characterized as a comprehensive suite within the decentralized finance (DeFi) realm. The project encompasses various components, such as a play-to-earn game, a decentralized exchange (DEX), an educational platform, on-chain trading competitions, and a non-fungible token (NFT) staking mechanism.
For the first time in DeFi, users can stake NFTs in return for tokens. With only 3,500 NFTs released throughout the presale, these digital toads are trending NFTs.
Users must pay a tax to enter and leave The Swamp, the DigiToads ecosystem, that funds the protocol's overall growth and development.
Through allocating 2% of transactions to the NFT staking pool and implementing incremental reward mechanisms, the longer an NFT is staked, there is potential for increased demand for TOADS NFTs.
The protocol incorporates a deflationary mechanism by burning a portion of the tax, resulting in a downward trajectory of the total supply of TOADS tokens. This characteristic makes TOADS an investment option worth considering for users with an understanding of economics.
In contrast to numerous other DeFi projects that adopt inflationary models leading to price depreciation over time, the value of TOADS has the potential to increase as the total supply decreases. Due to this factor, analysts predict TOADS may emerge as one of the top altcoins in the upcoming months.
Ethereum price prediction: resistance at $2,000
Ethereum staking is at all-time highs, but ETH prices have failed to break above $2,000, a key resistance level. Price predictions remain positive, with a forecasted range of $3,347.29 to $3,968.91 in 2024, showing that analysts expect ETH bulls to eventually push through this barrier.
Ethereum maintains a strong foundation in terms of its fundamentals. However, due to its substantial market capitalization, the coin faces challenges in achieving significant price appreciation. Compared to DigiToads, ETH has slower growth potential and may not offer comparable returns for investors.
DigiToads Prospects
As DigiToads aims for further growth, investors may consider participating in the presale. Notably, the DigiToads presale does not impose a vesting period on investors. This allows investors to either secure their gains upon launch or retain their holdings to potentially benefit from capital gains.
With the imminent launch of TOADS on centralized exchanges, the landscape of altcoins could experience significant changes, which may lead to an exciting period ahead for TOADS holders.
For more information on DigiToads, visit the website, join the presale, or join the community for regular updates.
Disclosure: This content is provided by a third party. crypto.news does not endorse any product mentioned on this page. Users must do their own research before taking any actions related to the company.