DOGE hits 396 million Users, becomes second largest PoW crypto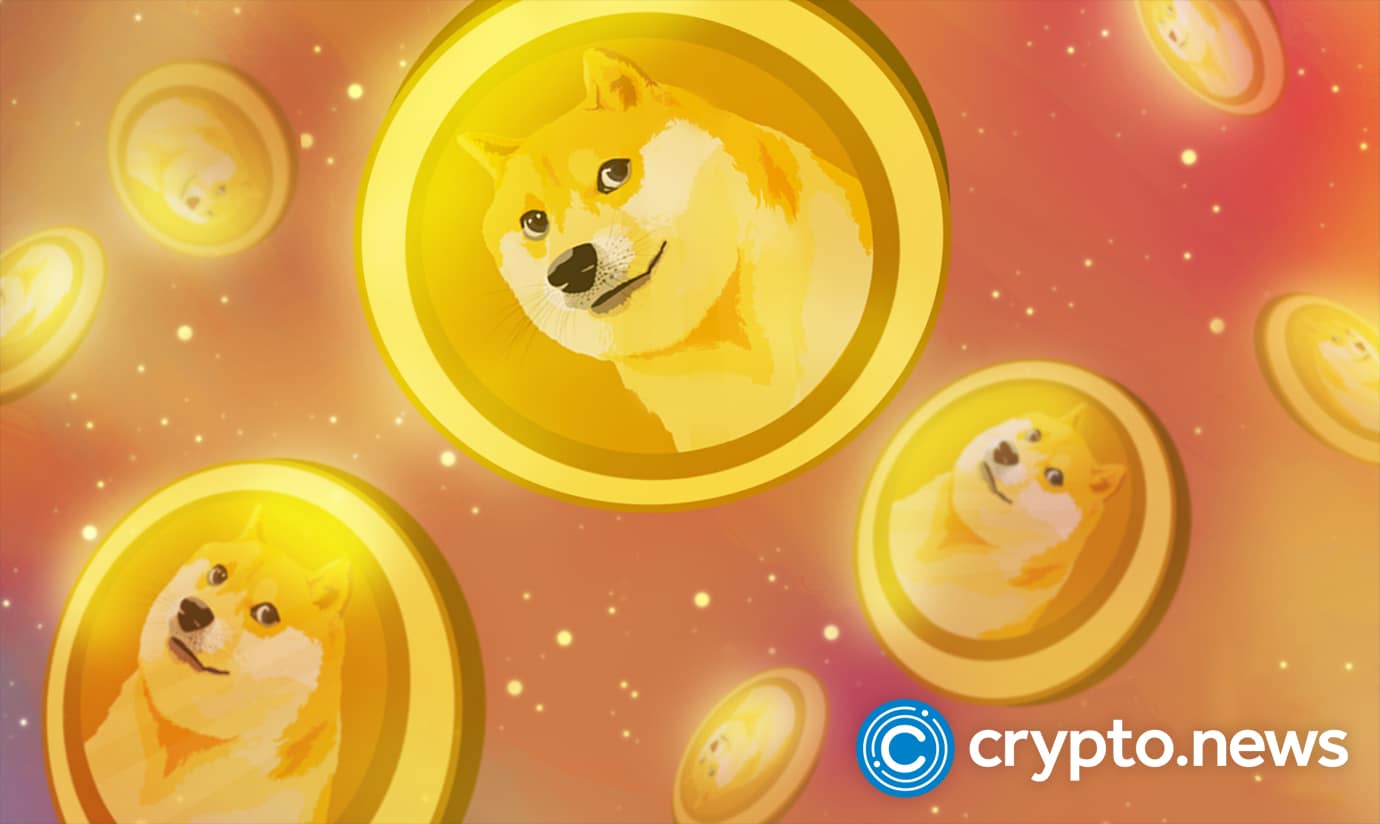 Dogecoin (DOGE), an open-source, peer-to-peer cryptocurrency, now has about 396 million users worldwide, securing a new position as the second largest Proof-Of-Work (PoW) cryptocurrency after the market leader Bitcoin (BTC). At the same time, Elon Musk's recently acquired app, Twitter, has announced a 50% decline in spam rates.
As Elon Musk, also popularly called 'The Dogefather,' continues the extreme makeover of Twitter, Dogecoin (DOGE) has continued to get favorable attention from crypto users on Twitter. Since Musk's Twitter takeover on October 27th, 2022, the serial entrepreneur has actively promoted DOGE. Consequently, the top dog meme coins market capitalization has doubled, going from $10.6 billion to a whopping $21.77 billion on November 1st, 2022. 
Twitter spam rate falls 50% after Musk's takeover
Amidst the DOGE celebration, the latest statistics revealed by Lunar Crush show that Twitter spam levels have significantly dropped since November 7th, 2022. The 50% decline in spam is rather unusual, as the level of internet junk had been "steadily increasing for years."
Yesterday, LunarCrush tweeted, "Incredible. Spam on Crypto @Twitter has fallen SHARPLY since @elonmusk took over. Falling over 50% from the highs on November 7th. We have never seen a reversal like this and have been analyzing CryptoTwitter data since January 2018".
The much-needed revelation comes just a week after Twitter hit an all-time high usage, according to Chief Twit Elon Musk. The social mentions also helped DOGE to stay afloat in the harsh conditions of the prolonged crypto winter.
Twitter might be restoring its crypto wallet soon
In other news, Elon Musk has hinted at restoring the Twitter Crypto wallet. Despite the Twitter Crypto wallet being put on hold during the mass layoffs, talks about developing it are now resuming. Musk confirmed this on Twitter Spaces, adding "Dogecoin to the moooon!" and finally reassuring his loyalty to the canine coin with trademark wild dance moves.
Going into further detail on the Twitter Crypto Wallet, crypto enthusiasts tend to believe that DOGE would be the default option for one-click payments. In such a case, Twitter users could tip the creators of Dogecoin DOGE and other popular cryptocurrencies. Musk recently revealed that he holds BTC and Ethereum (ETH), but his biggest bag of crypto is in his cherished DOGE.
Ultimately, the question of when cannot be answered yet, but the recent developments in Twitter's infrastructure suggest that the Twitter Crypto Wallet is definitely on the horizon.