Dogecoin (DOGE) Bags Price-Boosting Binance.US Listing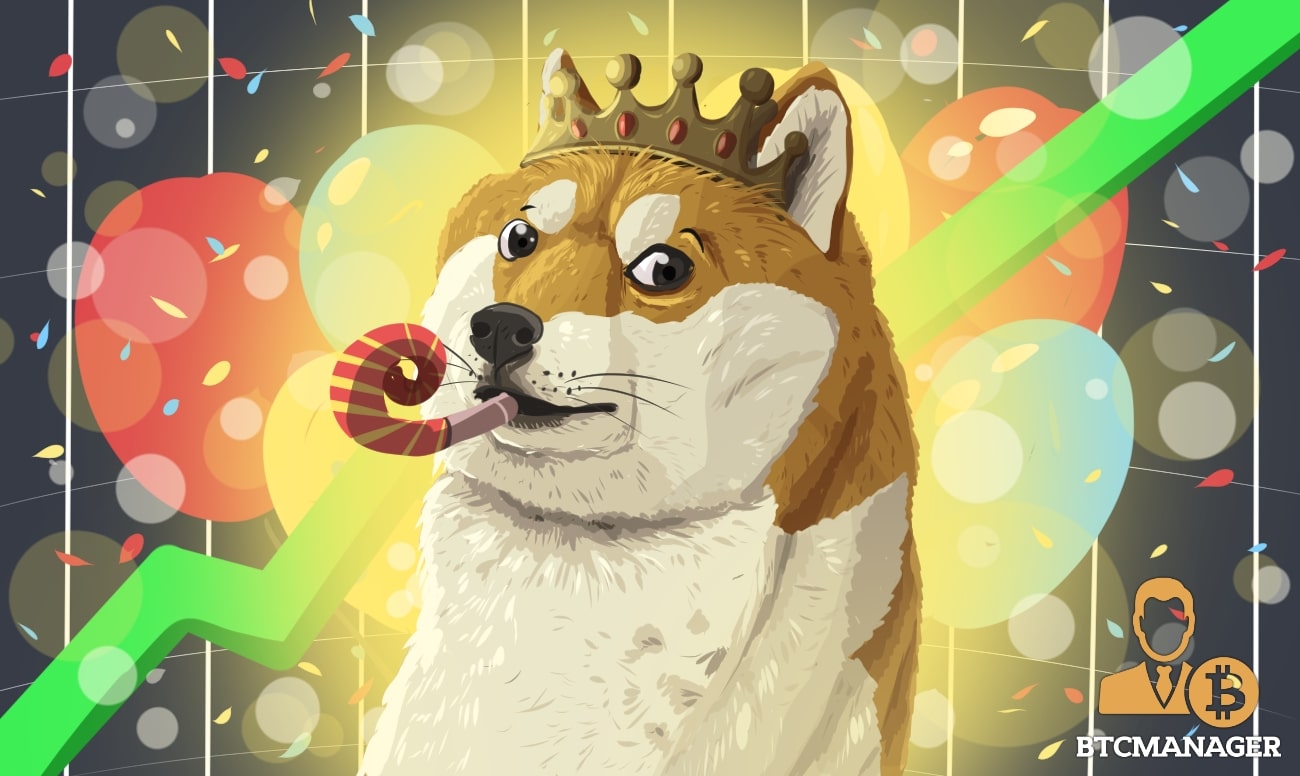 In a blog post published on October 24, 2019, one of the largest cryptocurrency exchanges Binance announced that its U.S. arm – Binance.US. will now be listing Dogecoin (DOGE).
Wow, Such Listing
October 24, 2019, 9:00 PM EST, onwards users will be able to buy, sell, and trade DOGE on Binance.US. The exchange stated that interested traders can start depositing DOGE in order to prepare for trading, although they won't be able to withdraw the said digital assets until trading is live.
https://t.co/AZwoBOy3iq Will List Dogecoin $DOGEhttps://t.co/5RWW4p7Ml8 pic.twitter.com/4x3M8PbJZ4

— Binance.US 🇺🇸 (@BinanceUS) October 24, 2019
Following the announcement, the price of DOGE exhibited a knee-jerk reaction with a mild spike in its value. Per data from cryptocurrency analytics website CoinMarketCap, DOGE is one of the very few cryptocurrencies among the top 50 that have had a positive price trajectory in the last 24 hours. Other altcoins in the green include Chainlink, Cosmos, Cardano, Bitcoin SV, and TRON.
At press time, DOGE sits at 28th position on the CoinMarketCap crypto table with a market cap of approximately $308 million, trading at $0.0025.
[Source: CoinMarketCap]
It's worth noting that the listing on Binance.US exchange comes about three months after the altcoin landed a listing on the Binance exchange. BTCManager informed its audience on July 5, 2019, how Binance had listed DOGE with five trading pairs – DOGE/BNB, DOGE/BTC, DOGE/USDT, DOGE/PAX, and DOGE/USDC.
It won't be a stretch to say that 2019 has turned out to be a more than fairly successful year for the Internet meme-inspired cryptocurrency. Earlier in May, DOGE got a major boost in terms of adoption when U.S.-based cryptocurrency exchange behemoth Coinbase announced it's Android and iOS crypto wallets would support the meme-tastic altcoin.
Capturing the U.S. Market, One Coin At a Time
The Malta-based exchange in June 2019 had announced that it will stop serving U.S. customers as part of larger plans to adhere to global compliance requirements and improve the security of the platform.
As one would have anticipated, the exchange later stated that it will launch a new offshoot that would cater specifically to the needs of the U.S.-based cryptocurrency traders. At the time, the platform said that Binance.US would go live in November 2019. The exchange, however, went live in September 2019.
Since its launch, Binance.US has managed to list a wide array of altcoins including IOTA (MIOTA), Algorand (ALGO), Zcash (ZEC), and Dash (DASH).