Donald Trump's Involvement in Trumpworld Crypto Leads to Its Crash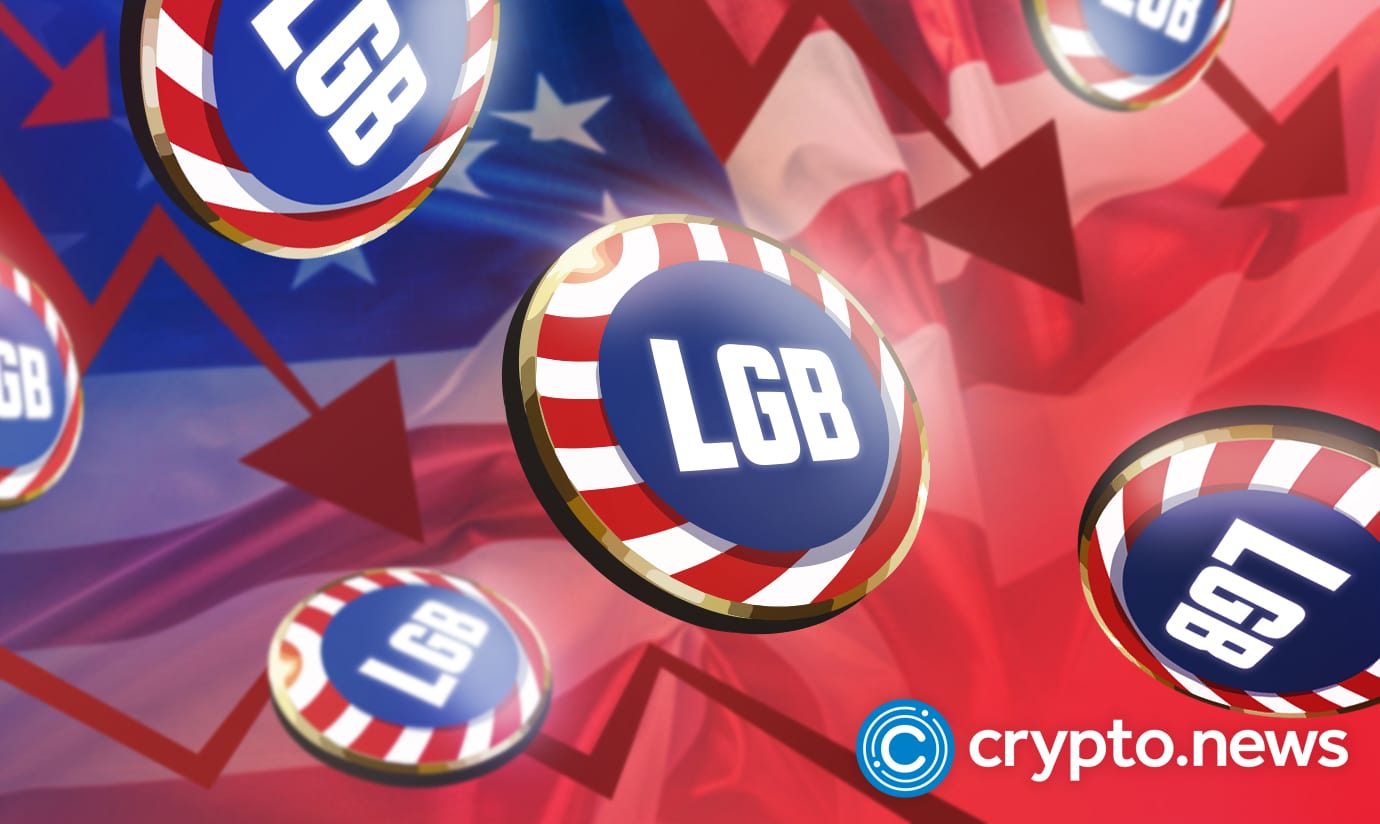 The MAGA themed "Let's Go Brandon" (LGB) meme coins were recently gifted to former U.S President Donald Trump by one of his die-hard supporters James Koutoulas. Koutulas presented the gift of 500 billion coins to Trump through a podcast hosted by D-List Trump world personality David J. Harris, who according to Koutoulas is also a backer of the meme coin.
The Tale of the LGB Meme Coin 
Let's Go Brandon cryptocurrency is located on the Ethereum blockchain and has a total of 330 trillion coins. The coin was inspired by the "Fuck Joe Biden" chant at a NASCAR rally last year which was mistaken by an NBC reporter interviewing racing driver Brandon Brown as "Let's Go Brandon." The coin was launched soon afterwards hitting peak market value of over $500million and was even poised for a NASCAR sponsorship deal. At the end of 2021, LGB rose in value as it
gained
 popularity as a result of endorsements from D-List Trump diehards even to the point of being promoted on the hood of NASCAR racer Brandon Brown's race car. At peak liquidity in early January 2022, LGB's liquidity pool exceeded $6.5 million. When the NASCAR deal fell apart, the coin's value dipped 99.5% from its all-time high value leading to feuding among the token's top investors and influencers. Reports suggest that many of the token's supporters had grown weary of Koutoulas' aggressive political advocacy and had left as a consequence. Koutoulas prepared to sue on the grounds that those individuals had helped spark the decline in value by dumping massive volumes of their holdings. Some of the parties involved agreed to a ceasefire eventually. Koutoulas, on the other hand, banded together with media executive James Heckman and Brandon Brown's representatives to release a new version of the coin, the one which was gifted to Donald Trump.
Trump's Ripple Effect
While it remains unclear whether or not Donald Trump has actually taken ownership of the coins, he responded to the gift by saying, "Sounds good to me! I don't know exactly what it means, but it sounds good to me." In response to David J. Harris' claim that the coin will be used to support the "Freedom Truckers" who have severally attempted unsuccessfully to form a convoy to Washington D.C, as well as nurses, policemen, doctors and firemen who lost their jobs due to vaccine mandates, Donald Trump said "I'll tell you what, those groups are the right groups to support…they are great. They are great patriots, great people." An outright association with the former president would be expected to boost the cryptocurrency's value but instead, the links served to depress the coin's value. Between the time of the announcement on Wednesday noon and early Friday afternoon, the LGB token had lost 19% of its value. Trump's gifted coins are now valued at a mere $0.00000009 per coin, having collectively lost $10,000 in value. It remains unclear whether the token will be able to accomplish the set objectives, especially going by the
dumpster fire
that was the previous iteration of the coin. Interestingly, although the previous version of the coin ran into problems due to Koutoulas' apparent hyper politicization of the token, it appears there is no intention to change his approach on his part; having stated that "People can't stop me from using my political speech."