Dragonchain Enters the Blockchain Healthcare Space with Medek Partnership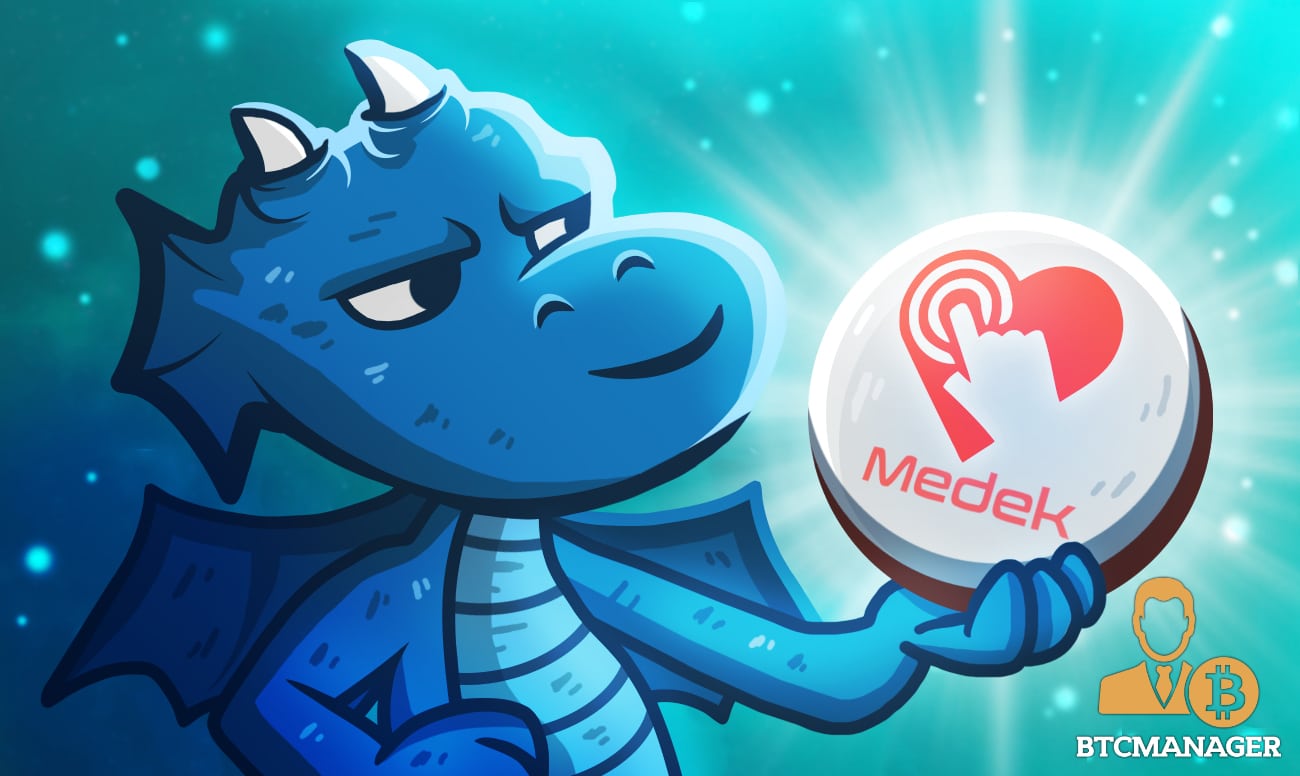 Enterprise blockchain solution Dragonchain is moving into the blockchain-based healthcare technology space. The Seattle-based firm partnered with Florida's Medek Health, a telehealth provider. 
Dragonchain's Blockchain Push
Announced on May 12 via Eternal, a trustless Dragonchain-based social platform, the partnership bolsters Medek's insurance and "shared doctor" consultation business. 
Medek provides a doctor's expertise with small-scale firms and startups for a fixed monthly fee. The move helps attract talent to businesses competing with large-cap companies, which have in-house doctors, by providing attractive healthcare benefits and free consultation for employees. All doctors are employees of Medek, but function as individual contractors for clients.
Dragonchain is powering the new #COVID19 SafePass Platform by Medek Health.

Combining antibody tests, questionnaires, tele-health and Dragonchain's hybrid #blockchain protocol to rapidly and provably get people back to work.

Full announcement: https://t.co/osUKBH3ciJ pic.twitter.com/bmsCCpqBhb

— Dragonchain 🇺🇸 (@dragonchain) May 11, 2020
Doctors interact with clients via a mobile application, with Medek claiming to complete such e-consultations within thirty minutes. For any ailments, prescriptions and suggestions are provided online. 
The above is where Dragonchain comes in. The firm's blockchain interface and trustless interface ensure verifiability and legitimacy of the consultation while tracing any known symptoms to other patients. 
Covid-Centric Battle
For now, the two firms will specifically work towards managing the ongoing Covid-19 pandemic. As stated in the release, the partnership will work on Dragonchain's SafePass program to "certify" asymptomatic users and verifiably show "who is okay to return to work."
A multi-step approach will be utilized, considering the sensitivity around false testing in the Covid-19 situation. The partnership aims to use antibody tests, telehealth checkup, and a detailed questionnaire, with each step, digitally stamped and verified on the Dragonchain blockchain. 
The announcement notes:
"The key to getting back to normal is transparency, traceability, and verifiably proven results. However, reliably securing this critical data and the ability to prove the results privately has been widely non-existent."
The system uses a combination of ledger transactions and smart contracts to trace workflow and provide proof of a prescribed workflow. This allows the system to be flexible to changes in the testing and evaluation process as new methods and tests become available.
Furthermore, proof of health is made readily available to "safe" users, which can be presented to authorities and their employers. This dispels any concerns around employee health and increases traceability, in case such users are affected later on. 
All interactions are secured by six nodes, including those of Bitcoin, Ethereum, and Binance Coin. Concluding its post, Dragonchain expressed its "honor" to play a role in tracing symptomatic carriers and join companies around the world to fight against the Coronavirus.