Moonshot Week 3: Dragonchain (DRGN), The Brainchild of Disney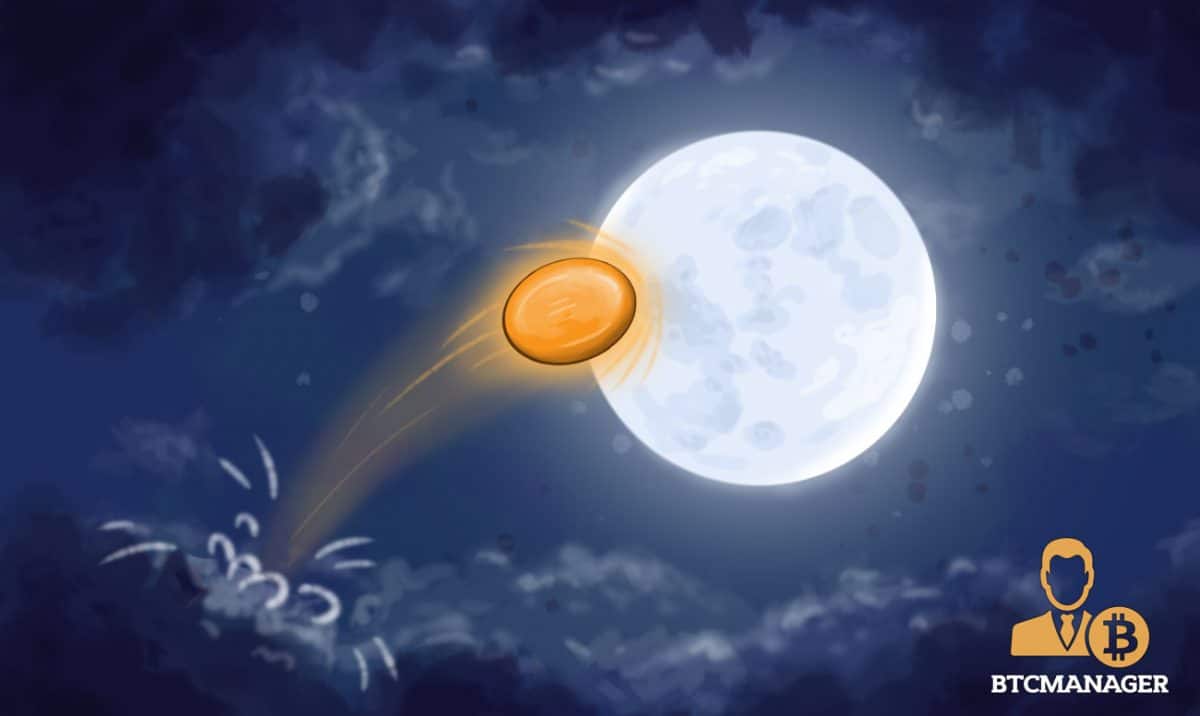 To read the second part of our Moonshot series, which focuses on Trinity Network Credit, click here.
Each week BTCManager and the JaketheCryptoKing are going to explore a new moonshot opportunity. With markets as low as they are currently many coins in the coming months will yield significant returns because of the rebound. However, the goal is to find an altcoin that can truly "moon." Two to three hundred percent returns are great but what about ten times your money in six months? These coins exist in the cryptocurrency marketplaces; they solely need to be found.
What is a Moonshot?
A moonshot is a coin that you believe is undervalued significantly with a great likelihood of achieving returns far higher than market alternatives. Prior moonshots included; DBC and TNC. DBC was a coin based on the NEO blockchain specializing in lowering the cost of artificial intelligence computing. While TNC is a scaling solution for NEO, similar to Raiden Network for Ethereum.
Incorporating a balanced portfolio with a few moonshots is an important aspect of diversification. Moonshots and ICOs are the riskiest aspect of the cryptocurrency markets and should only appeal to those investors that seek the highest risk, highest return investments. Moonshots are not the part of your portfolio that requires daily attention nor should they be day traded. This is technology and a team you believe in for the long haul. Until they take you to the moon.
Many coins fluctuate significantly but finding the true needle in the haystack takes substantial research. Occasionally all investors get lucky, but doing the due diligence is more important than anything in a financial space filled with scams, FUD, and institutional manipulation. Moonshots should never be one's entire portfolio but if you are choosing to invest/gamble in the cryptocurrency space, having a few moonshots creates a very exciting piece to your portfolio. TNC and DBC remain great prior moonshot opportunities as both remain very relevant with how important NEO is becoming. For this week a new moonshot will be introduced; DRGN.
Dragonchain: DRGN ("Blockchain Business Magic")
Dragonchain (DRGN) has been on the King's radar for some time now. Since the DRGN ICO ended when the price was $0.07 per coin it seemed like a unique opportunity. DRGN is a blockchain based enterprise solution that intends to simplify the process of incorporating the blockchain into existing businesses. These are the best types of ICOs to be invested in as they are already profitable businesses seeking to implement blockchain technology for the first time. Many of these businesses also have an initial coin offering (ICO) through the implementation of the blockchain.
DRGN was originally a project funded and developed by Disney. The entire goal of the project was to make it simple for developers to code in Java or Python creating user-friendly blockchain-based applications. DRGN was peaked in January approaching $5.00 as their ICO platform was released and the website was launched. What seemed to be DRGN fading into oblivion demonstrated in the middle of the correction their intention of solidifying their position in the market.
At the time of writing, DRGN was trading at $1.54 with a market capitalization of $367 million. DRGN should easily re-approach their $1 billion market cap in the next few months as the market rebounds with a potential to far exceed their prior all-time highs. DRGN has chosen to differentiate itself by being, "Blockchain Business Magic," instead of a mass release of ICOs and tokens (ETH and NEO).
DRGN has differentiated itself from ICX, STRAT, NEO, and ETH as they do not intend to be a platform to primarily focus on the release of ICO tokens. They aim to be a platform to help incorporate the blockchain into already existing companies while occasionally having to release an ICO for that company. ETH and NEO are turnkey operations to release tokens on their blockchain. DRGN is a turnkey blockchain platform for businesses, providing simplified integration of normal business functions onto the blockchain.
The blockchain provides many added benefits to a company such as better data protection, operations control, and monitoring business functions. The second aspect of what DRGN does is offer an incubator to aid business start-ups and ICOs with tokenization of the company's business platform on the DRGN blockchain. DRGN can release ICOs but specializes in integrating the blockchain to benefit businesses. The ability to do both well is what differentiates DRGN from many other cryptocurrencies.
Conclusion
DRGN does so much more than what ETH and NEO do, in theory. On paper, every piece of DRGN sounds incredible. It was created by developers working for Disney. They can release ICOs on the DRGN blockchain or solely help businesses with implementing the blockchain. DRGN is dual-faceted and traded on mainly on KuCoin. When DRGN is added to another major exchange, has their first successful ICO, or has more news regarding partnerships for business integration, this coin shall moon.
However, following a major correction DRGN is at seventy percent of its January value and provides a prime buying opportunity for a coin that will surpass three hundred percent gains to be priced where it was one month ago. Three hundred percent gains should be the low end of what DRGN holders should be expecting. Many catalysts can fuel the DRGN rocket for a moon launch, the first being the market rebound, the second being the addition of an exchange and the third being their first successful ICO launch or business integration solution. Look for DRGN to have a fantastic year in 2018, with an even more incredible following three months.
The last two months the sentiment has shifted from positive to negative. With major blockchain and token conferences approaching for the remainder of February and March, there should be months of positive publicity driving the value higher of the entire cryptocurrency markets higher. Moonshots during these initial bull runs achieve the highest return percentages. Enjoy the ride up, especially if you held through the correction! DRGN is the moonshot for week 3!
To read the King's prior articles, to find out which ICOs he currently recommends, or to get in contact directly with the King, you can on Twitter (@JbtheCryptoKing) or Reddit (ICO updates and Daily Reports).
To read the entire Moonshot series, click here.