Drake loses another $40k worth of BTC on betting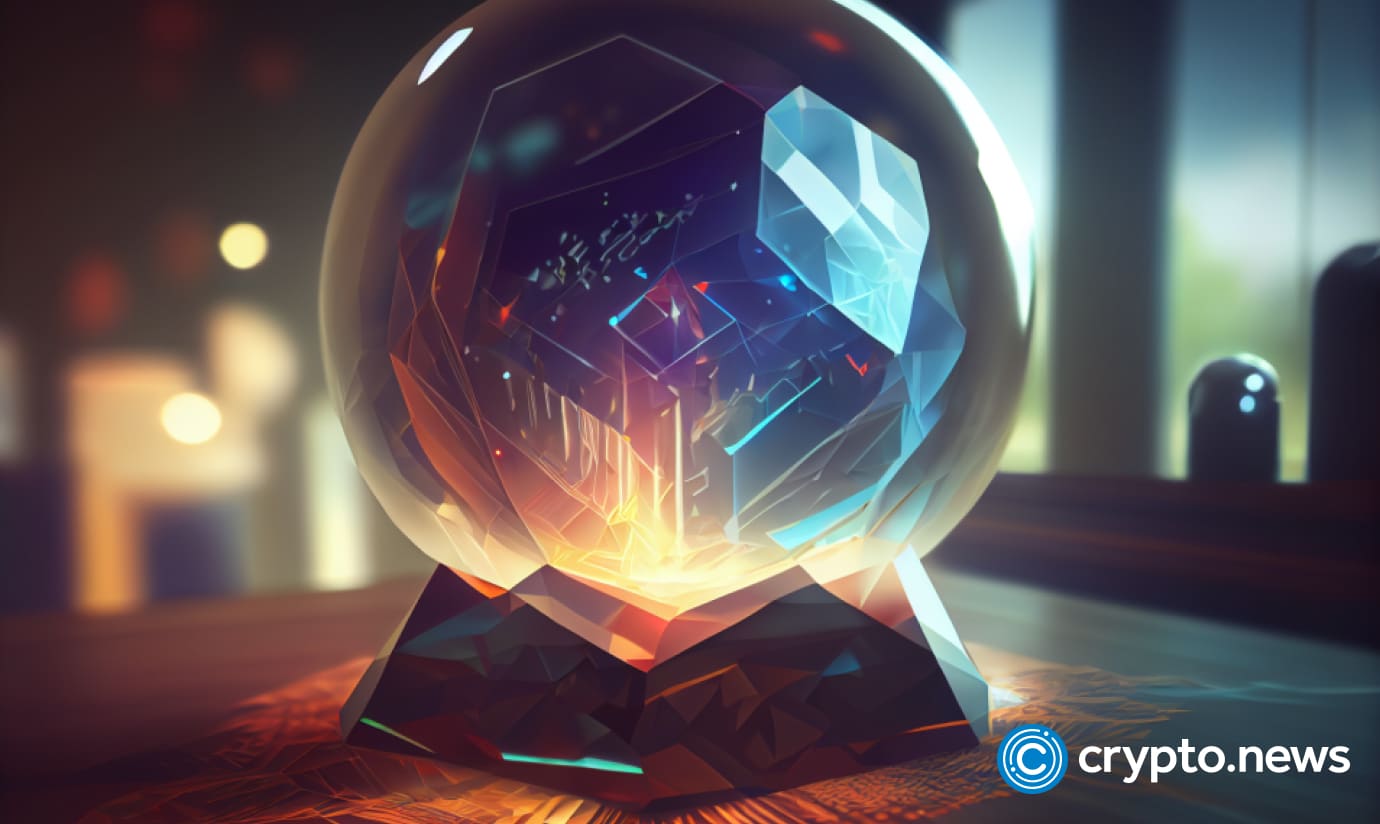 Drake, a Canadian rapper and musician, amid a heavyweight clash between Jake Paul and the legendary Iron Mike's brother Tom Furry, placed a bet on the match in backing of Jake. The sum used to bet added up to $400,000 in bitcoin. If Jake prevailed, Drake might have been entitled to a compensation of $1.44 million in bitcoins.
The rapper and actor bet $400,000 in bitcoin, equivalent to around 17 bitcoin, that Paul would win the fight via knockout before the event.
Tommy Fury ended YouTuber-turned-boxer Jake Paul's winning run on Feb.26, 2023, in Saudi's Diriyah. Despite Paul putting Fury down in the eighth round, the fight was a tight match, and Fury won by a split decision even though the war was a close bout.
Until Paul's defeat against Fury on Sunday, he had won six consecutive matches.
Drake published a post on Instagram, in which he displayed his wager, which had been made on the Stake cryptocurrency betting site.
"Knock knock," Drake said, with a door emoji. The screenshot that Drake provided demonstrated that if Paul had prevailed in the battle, he could have won $1.44 million worth of bitcoin.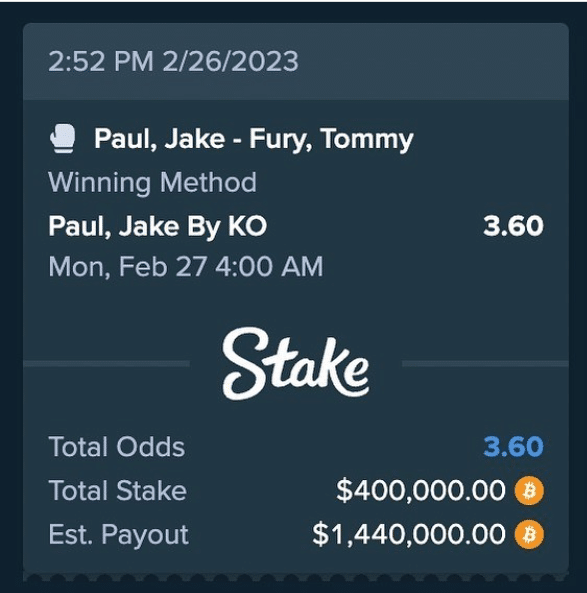 Drake's rich betting history
Drake, now 36 years old, is well-known for putting numerous bets using bitcoin. For example, at the Super Bowl, the rapper placed a wager of $472,000 in bitcoin that the Los Angeles Rams would defeat the Cincinnati Bengals. The game ended with a 23-20 for the Rams, and Drake came out on top of the bet, winning $240,000.
Drake lost $275,000 in BTC on a wager that MMA fighter Jorge Masvidal would defeat his opponent and another $234,000 when Formula One driver Charles Leclerc finished second at the Spanish Grand Prix. Drake is a sports betting fanatic, and he made headlines after Conor McGregor lost to Khabib Nurmagomedov at UFC 229.
Is this the 'Drake Curse'?
A running internet joke, "Drake Curse," claims that anyone with the rapper's support is doomed to failure. Drake has reportedly taken pictures and placed bets on several athletes, including renowned football personalities, most of whom lost. The insinuation of the curse became more renowned after Antony Joshua, a famous heavyweight boxer, lost to Mexican Andy Ruiz in what many deemed unlikely, moments after taking a picture with drake.
During the press conference that followed the fight, Paul however made light of Drake's wager in an act of defending the rapper's curse claims.
"The buck stops with me. He has gained far more than $400,000 betting on me in the past, so that sum is little change to him. In all likelihood, he is at a standstill right about now. So sorry, Drake, I'll get that victory in the rematch."

Boxer: Jake Paul