DTCC Studying DLT for Digital Asset Tokenization and Settlement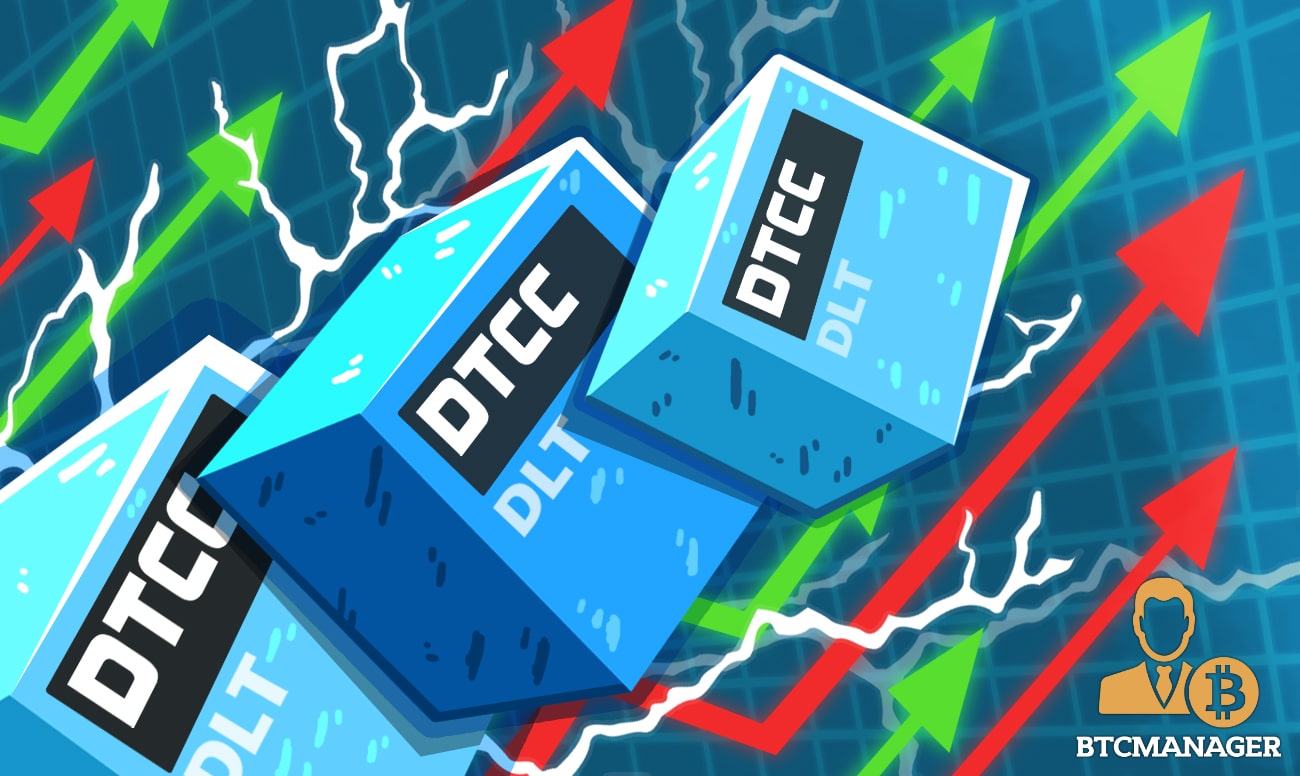 Financial markets infrastructure provider, Depository Trust & Clearing Corporation (DTCC), is exploring the possibilities of utilizing distributed ledger technology (DLT) for digital asset tokenization and optimizing settlement processes.
Improving Settlement and Token Security
According to Finextra, New York-headquartered financial market infrastructure company DTCC has announced two new studies geared towards testing real-world applications of DLT in fast-tracking payment settlements and issuing private securities.
As a major stakeholder in the U.S. securities marketplace, DTCC is looking to further bolster the efficiency of its digital clearing and settlement systems as well as introduce improved protocols for issuing tokenized securities.
The first study revealed by the company is a proof-of-concept alternative payment settlement service dubbed Ion. DTCC believes project Ion is the key to proving that DLT has the capacity to significantly advance the entire settlement process for digital assets and provide value for industry stakeholders.
Head of clearing agency and client services at DTCC Murray Pozmanter pointed out that the company is currently liaising with relevant industry stakeholders to determine market demand and integrate expert opinion on DLT into the project. Pozmanter said:
"Project Ion is about working with the industry to further the value proposition on accelerated settlement leveraging new capabilities such as DLT and tokenized securities and to learn how DTCC can best deploy these technologies to deliver additional value to clients and the industry."
DTCC revealed the second study dubbed Whitney, a security token protocol for issuing private securities and facilitating the exchange of virtual assets. Managing Director of Business Innovation at DTCC Jennifer Peve highlighted the need for increased levels of automation in the private securities market.
Also, Peve suggested that leveraging DLT will enable the adoption of a similar infrastructure currently supporting the public markets. Peve further remarked:
"Project Whitney presents an exciting opportunity to leverage emerging technologies and develop completely new solutions from the ground up."
Although both projects remain in the testing phase, Whitney has reportedly had a dry-run on the public Ethereum network and recorded difficulties with high network activity. Moving forward, DTCC will offer test API's to partner firms and determine progress after feedback.
DLT in Settlement
Distributed ledger technology is becoming increasingly popular in the financial industry as governments and other stakeholders look to improve settlement processes and provide better security.
As previously reported by BTCManager, Argentina's central bank partnered with blockchain developer IOV labs to test out an institutional payment settlement and traceability solution powered by DLT.
Back in February 2020, the National Stock Exchange of Australia (NSXA) announced the launch of a native DLT-based settlement system dubbed ClearPay.
Also, Singaporean blockchain startup dltledgers recently revealed that its DLT solution was utilized for the settlement of a $12 million wheat exportation deal between global agribusiness corporation Cargill and Agrocorp, a leading integrated agricultural commodity and food solutions provider.