Dublin Welcomes its First Crypto Cafe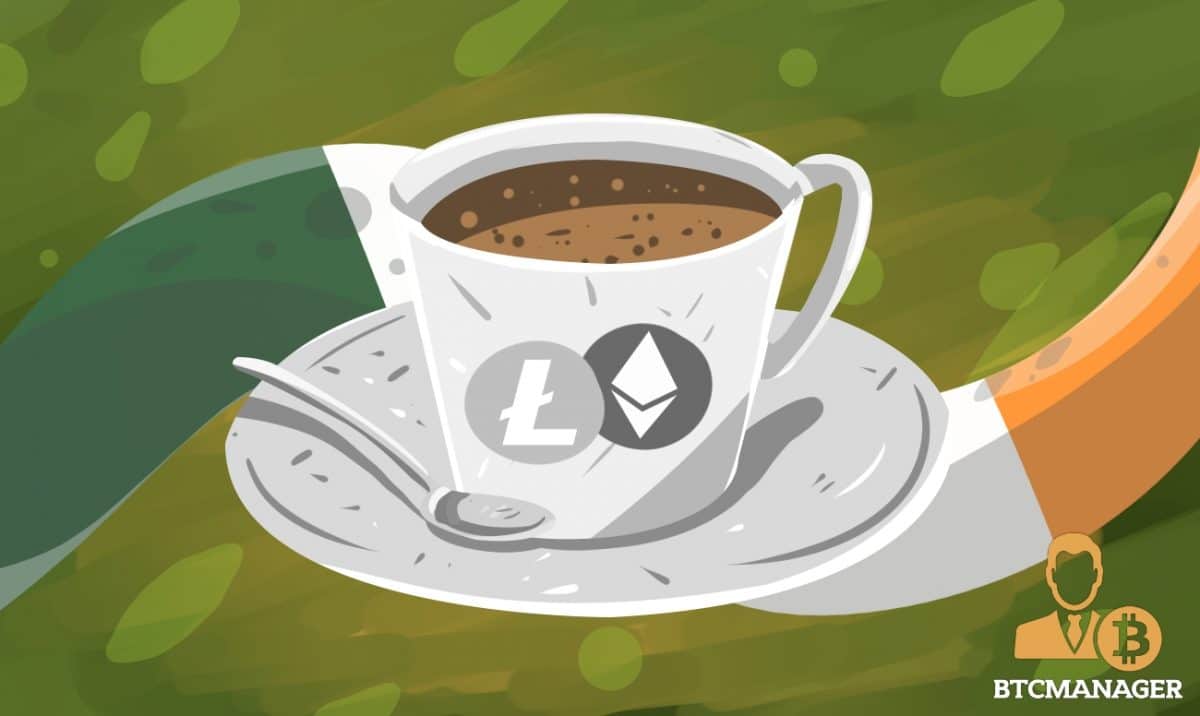 Crypto hodlers can now pay for their lattes and muffins with Ethereum or Litecoin at the latest crypto café in Dublin.
It Pays to be Crypto Savvy
According to the Irish Times, virtual currency holders in Dublin now have more payment options for their cappuccinos and croissants as a brand new trendy café has opened in the city. In addition to cash payments, customers also have the option of paying with either litecoin or ether straight from their crypto wallets via their smartphones.
The owner of the café, Nash Basel, is a bitcoin and altcoin investor who started investing just six months ago but had done enough research to know the best time to take profits.
He was fortunate enough to have sold his holdings in early January just before the onset of the crypto bloodbath that saw the price of bitcoin fall from over $19,000 to just above the $6,000 price region.
Basel hinted that he established the café with the gains he made from his crypto holdings just before the bearish run began. "I got a bit lucky," he admitted. The crypto café on Aungier Street makes it his second business in the hospitality industry, the first being a restaurant on Dublin's Camden Street.
Initially, Basel thought of opening a traditional café that accepted only cash payments, but then he got an inspiration to give his new project a unique touch by taking Blockchain-based virtual currencies.
Hodlers' Paradise
Presently, the Aungier Street outlet has become a favorite spot for crypto enthusiasts and hodlers with a Coinbase screen showing real-time crypto price updates.
There's also graffiti on the wall that says "Hodl 4 Life," which has become a motto for veteran bitcoin investors that urges crypto holders to remain strong and hold onto their coins no matter how low price falls.
Basel's Café is also a popular venue for Blockchain and crypto meetups in Dublin. For now, the cafe only accepts litecoin and ethereum payments only because they have much lower fees compared to the king crypto.
Basel noted that fewer than twenty people have paid with the virtual currencies since it started operating due to the plummeting value of the coins.
"When you're winning [on cryptocurrency investments] you're spending, as the coffee might be less than [one euro] at the time; but if you're losing 50 percent, the coffee might cost you six Euros."
When the entrepreneur gets paid in cryptocurrency, he decides whether to exchange it for fiat or to keep it in his digital wallet. "It definitely will be a standard currency; it's gotten too big already to ignore," Basel concluded.
The digital currency ecosystem will only get bigger with time. At press time, the crypto market seems to be gaining strength for another bullish rally with the bitcoin price leading the pack at just over $10,000.