Dvision Network to offer 4,460 LAND Lot NFTs in Collaboration with Binance NFT and NFTb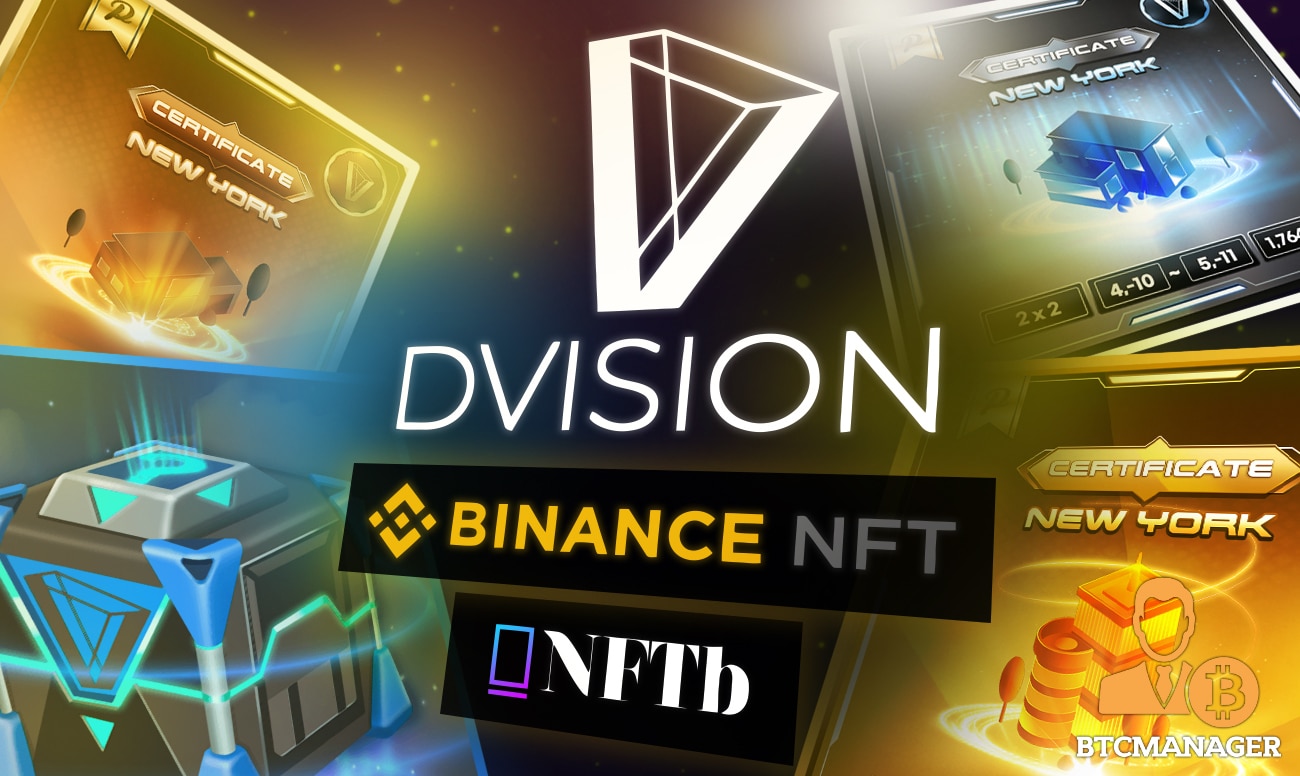 Dvision Network has announced the official start of the LAND Sale on two Meta-cities–Seoul and New York in collaboration with Binance NFT and NFTb.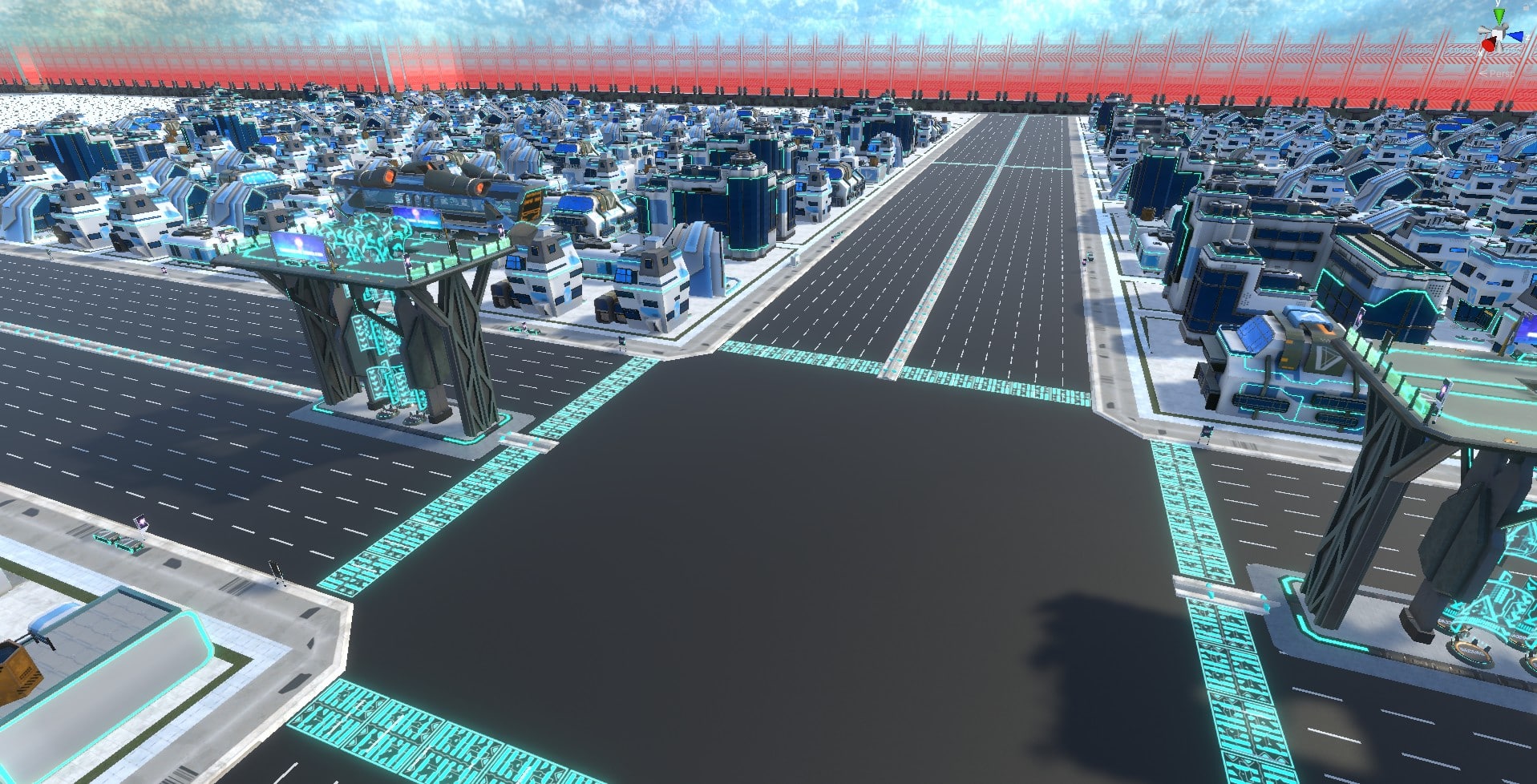 The LAND NFT Sale on Binance NFT, NFTb, and Dvision Network's Marketplace
From November 24, 8:00 PM KST (11 AM UTC), Dvision Network will begin offering up to 1469 LAND Lots on its own main marketplace, where the users will be able to purchase a specified LAND Lot of any available size by utilizing the DVI Token.  On the contrary, Binance NFT, will squeeze all the available LAND lots into the Mystery Boxes, and will offer up to 1452 Randomized Boxes, that will allow the users to drop LAND NFT ranging from regular 1×1 LAND lot up to premium 3×3 LAND.  Lastly, on the NFTb, 1495 LAND Boxes will be offered via an INO. NFTb—a multi-chain DeFi and NFT platform for creators building on the Binance Smart Chain (BSC) backed by Binance Accelerator Fund. on the NFTb platform, Dvision LAND Boxes will be tiered with each category holding assets with varying rarity and value. 
Customizable LAND Lots registered as BEP-721 NFT
The LAND in Dvision Metaverse is a meta-space that users can acquire and customize under their personal design in order to establish and offer their own content within their virtual estate. The LAND is the digital piece of a virtual estate in Dvision Metaverse registered as NFT ( BEP-721) and is de facto a scarce digital property with limited supply.  This means that each LAND will represent ownership on the vast meta-space asset, allowing the users to create customized virtual estate in the Dvision Network's metaverse. Thanks to the customization, Dvision asset owners can create income-generating models on their meta space, by introducing the next-level content within the ultimate virtual reality. 
According to Dvision Network, LAND is a crucial part of their metaverse. Provided the fact each LAND NFT represents a small piece of ownership of the Meta-City, it's supply is limited, and the Dvision Network team plans to pre-mint only 200,000 LAND Parcels in the entire Dvision's existence, that are going to be distributed across 20 different Meta-Cities. 
Dvision World team plans to bring together those 20 Meta-Cities gradually via the Central Warp Tower that enables teleporting to any connected city. The two meta-cities, Seoul and New York, the first 2 out of 20 meta-cities to be built where users will have ownership rights of meta-space. In the next two years, all 10 rounds will be extended in 10 rounds with 2 meta-cities in each. 
40/40/20 Model 
Despite the scarcity, Dvision's lands will be integrated into their Play 2 Earn to reward users for their contribution in the metaverse. Therefore, LAND in each meta-city will be distributed in a 40/40/20 system. 
In a nutshell, 40% of land is planned to be sold, while another 40% will be used for designing the Play-to-Earn concept. Finally, the remaining 20 percent will be utilized by the management team for creation of new innovative concepts in the metaverse. 
Under the Play-to-Earn concept, it should be noted that each meta-city will be split into three main areas– User-Owned, Management-Owned, and Infected Area. The 40% of the infected area—filled with monsters– is included in the total available LANDs to empower and make their Play-to-Earn concept exciting. 
Users who kill monsters will be rewarded with EXP tokens that will be used to calculate the amount of LAND cleaned from the roaming monsters. Then, Dvision Network will hold auctions, cleansed land as the user receives DVI amount proportional to their contribution to the process.
A New Reality to the metaverse
Dvision Network is bringing a "new reality to the metaverse". It is one of the most active virtual reality (VR) content systems riding on the distribution and security of the blockchain. 
In their metaverse, Dvision Network has said people can lead an affluent life at the center of the fourth industrial revolution driven by ICT.