EF Hutton Re-Enters the Market by Launching Cryptocurrency Offerings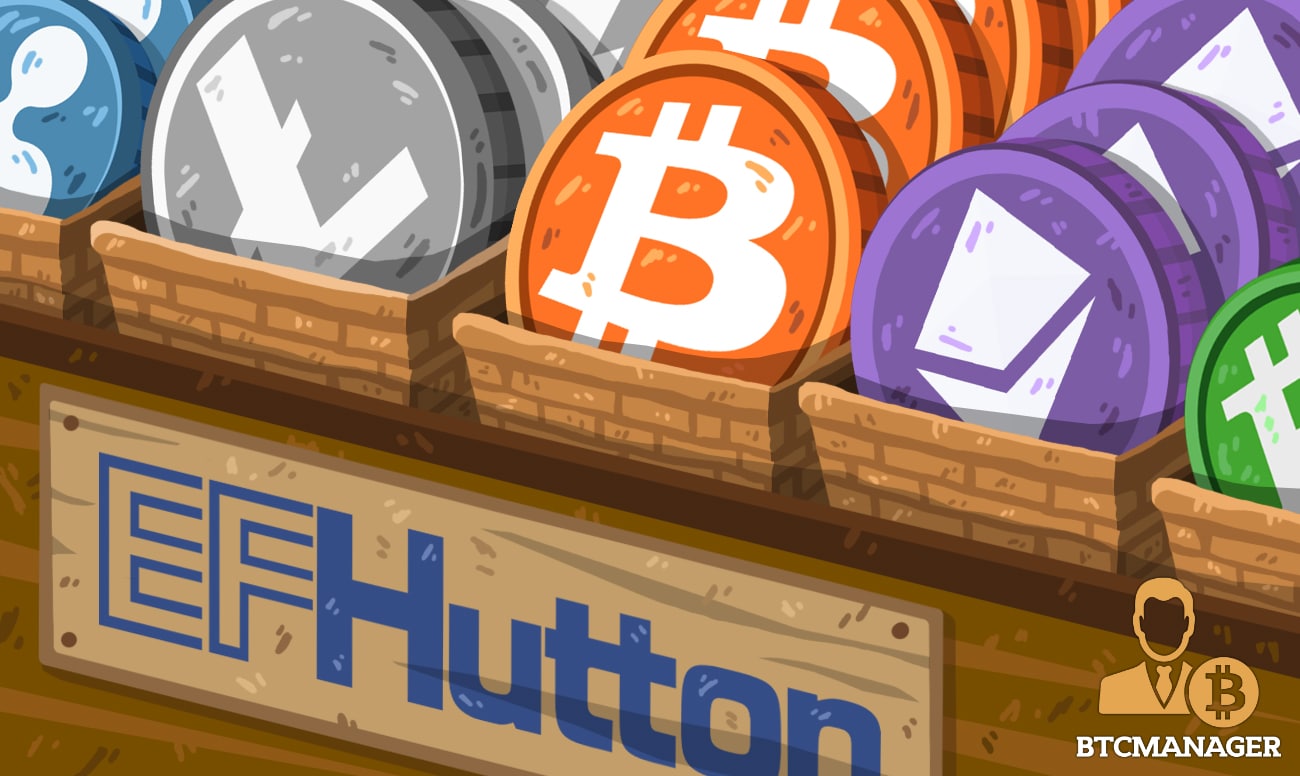 EF Hutton's parent company, HUTN, Inc., along with some of its subsidiaries announced in a Sept 11 press release they planned to enter the cryptocurrency business with "multiple instruments, coins, and tokens."
The No-Whitepaper Fundraise
HUTN Inc., the parent of EF Hutton Inc., plans to raise $60 million from issuing cryptocurrencies, the firm said in a press release dated September 10. The first offerings are expected to close by January 2019, the report said.
According to a Bloomberg report from September 13, there are still no white papers describing the "use cases" for the tokens yet, but Hutton intends to release those "this autumn."
This release comes just a day before the company announced that it plans on sponsoring a new cryptocurrency exchange.
The company plans on leading a group of financial service firms to establish the American Cryptocurrency Exchange ("ACEx"), a first of its kind membership exchange in North America at acex.us, it announced in a September 12 press release.
The release states that the ACEx is expected to have significant value when it commences trading. The company expects that over 2 million investors are to be linked to ACEx through 250 brokers and advisors by January 2019.
ACEx Members are also expected to have over 1,000 offices located throughout the U.S., while the company's headquarters will be located north of Scottsdale at Paradise Valley in Arizona.
In November 2017, EF Hutton subsidiary Megga Inc. also announced the creation of a social media platform called Meggalife, which attempts to incentivize its users to establish 401(k)'s and save for retirement by employing a revenue-sharing approach.
Reviving the Historic Brand
The latest announcement from EF Hutton represents the company's attempt to revive their historic brand by entering the crypto market.
Founded in 1904 by brothers Edward and Franklyn Hutton, the EF Hutton stock brokerage gained widespread pop culture cachet in the 1970s and '80s for its ubiquitous television commercials with the tagline, "When EF Hutton talks, people listen."
However, the company was embroiled in a bogus-deposit scandal in the mid-80s that precipitated its eventual sale, which saw Hutton agreeing to plead guilty to 2,000 counts of mail and wire fraud, as well as pay a $2 million fine plus $750,000 for the cost of the investigation. An additional $8 million was paid in restitution.
The mergers and acquisitions that followed the scandal lead to the company's name being subsumed and disappearing altogether within Citigroup.
After the brand's reincarnation in 2012, current CEO Christopher Daniels said the firm's EF Hutton name brand had a 94 percent recognition level in consumer surveys among people with more than $250,000 in investable assets.
However, an anecdotal Wealth Management survey finds that among millennials this level of recognition is far, far lower.