Egretia Partners with JPlay to Unveil Blockchain-Based Football Game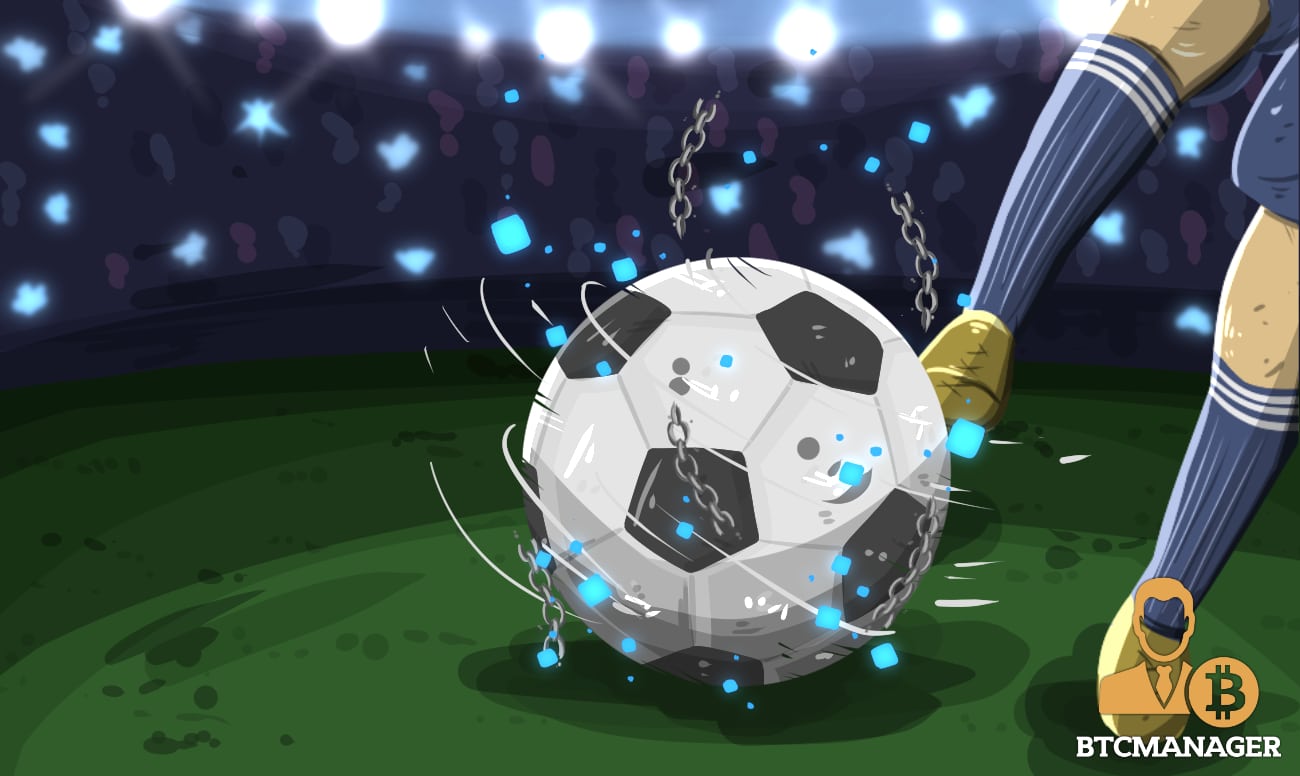 Egretia.io, a distributed ledger technology (DLT) project has joined forces with JPlay, a blockchain-powered eSports platform, to launch Football King, a blockchain mobile game that comes with a 3D atmosphere and supports various cryptocurrencies including EGT, ETH and more, according to a blog post on August 8, 2019.
Blockchain Meet Esports with Football King 
As stated in its blog post, Egretia and JPlay have tapped blockchain technology to develop a new exciting 3D game called Football King.
The team says Football King comes with several state-of-the-art features such as a 3D atmosphere like FIFA, captivating matches in 360 degrees, real-time dynamic data on over 5,000 professional footballers and more.
That's not all, Football King also supports a vast array of cryptocurrencies including ether (ETH) and Egretia's native EGT altcoin.
Just like other popular football games on played on gaming consoles like Sony's PlayStation, the team claims Football King has several realistic and fun competitions where gamers will be able to sign famous football stars from other clubs onto their team, explore the potentials of up and coming soccer talents, while also getting exciting rewards.
Unlimited Entertainment 
As blockchain technology is gaining significant traction in the world of sports, with several esports platforms integrating cryptocurrency into their systems to incentivize gamers, JPlay has hinted that it aims to establish the largest esports social platform in the world.
JPlay is focused on leveraging blockchain technology to serve exciting esports content that will entertain gamers, broadcasters and other stakeholders in the gaming industry. The team declared:
"Football remains the most influential sport in the world, attracting millions of fanatics from across the globe. Egretia and JPlay's focus is on promotion and expansion towards international markets such as Taiwan and Japan."
Launched in November 2018 in Taipei, the JPlay ecosystem is powered by its native JPlay (JPT) token. If all goes as planned, Football King will be unveiled by the end of August 2019.
With each passing day, more and more platforms in the gaming ecosystem keep joining the blockchain and cryptocurrency.
Earlier in February 2019, eSports and video games veteran Kevin Chou launched Forte, a blockchain-based gaming platform, in collaboration with other heavyweights in the industry. 
More recently, BTCManager informed on August 6, 2019, that nWay, the video game developer and publisher in charge of Power Rangers: Battle for Grid, Legacy Wars, and others had integrated a crypto-based monetization system to incentivize developers and professional gamers on its platform.